•As Kola-Daisi, Ajaja, Peller, Ajanaku, Faozey and others Attend Accord Party Campaign Flag off In Ogbomoso
Earlier today, Accord Party kick-started it's campaign activities today at Ogbomoso in Oyo North Constituency to further canvass for votes and appeal to people to support the Bayo Adelabu and Accord Candidates dreams in the coming elections.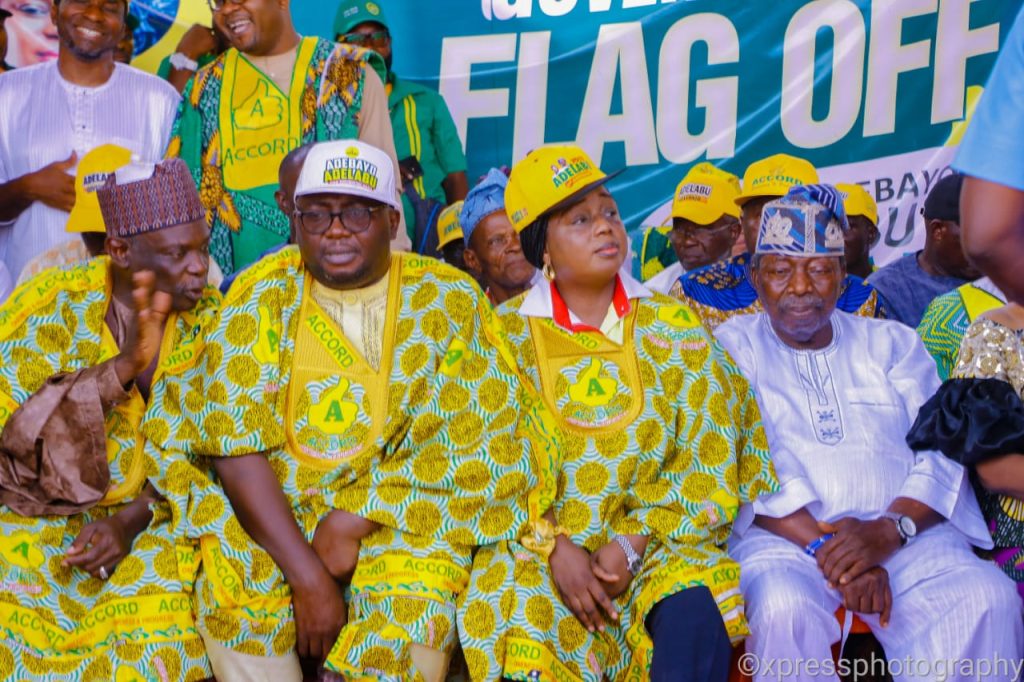 Adebayo Adelabu's while addressing Ogbomoso residents said, "Accord is the only party in Oyo State people can trust in order to free us from the shackles of bad governance, insecurity and poor infrastructures".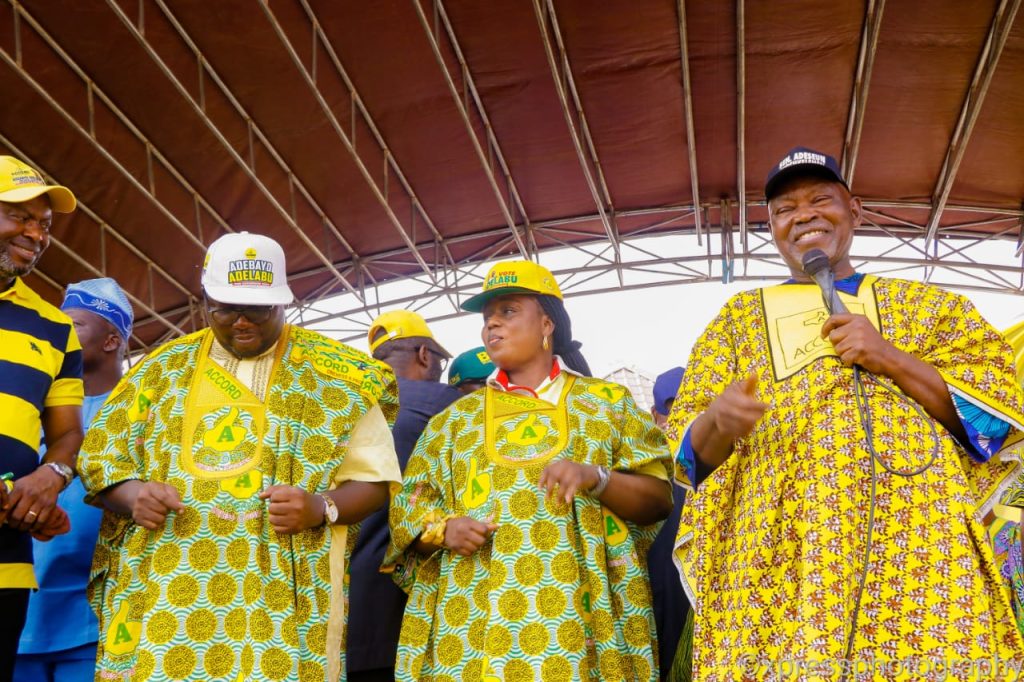 "We have been to the nooks and the cranies of the 33 Local Government of Oyo State, we have heard the problems confronting us and we already told them what we will offer as we won't promise without fulfilling it".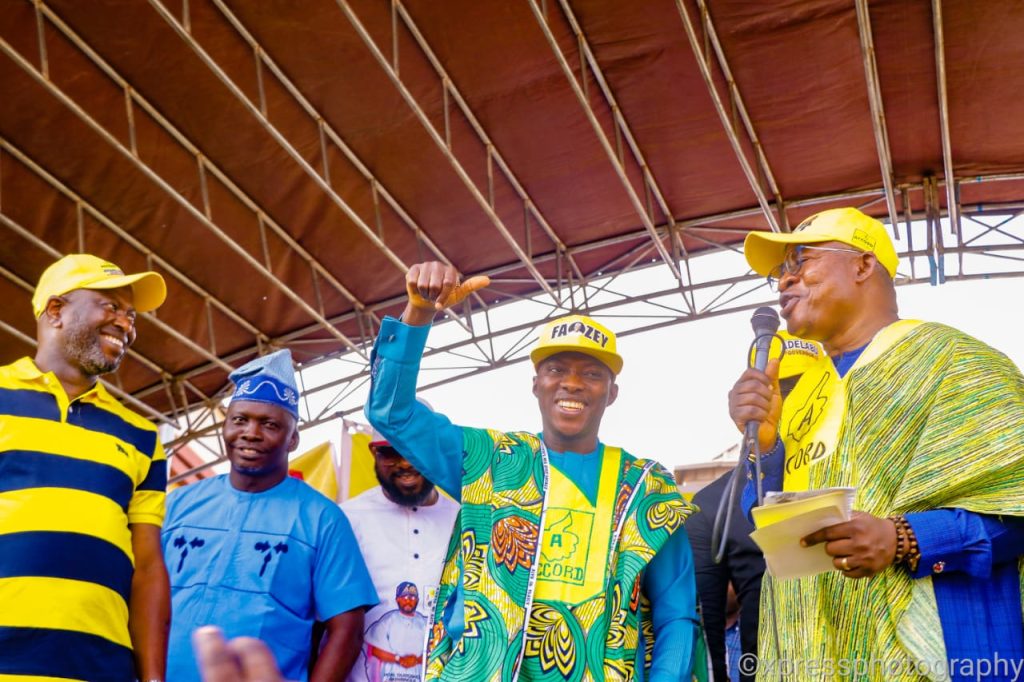 "The kind of crowds I see today shows assures that we will win the next coming elections in Oyo State.
He continued, "This is a youth party, we have all what it takes to take oyo state to where our people expects it to be, in terms of metrics used in measuring development".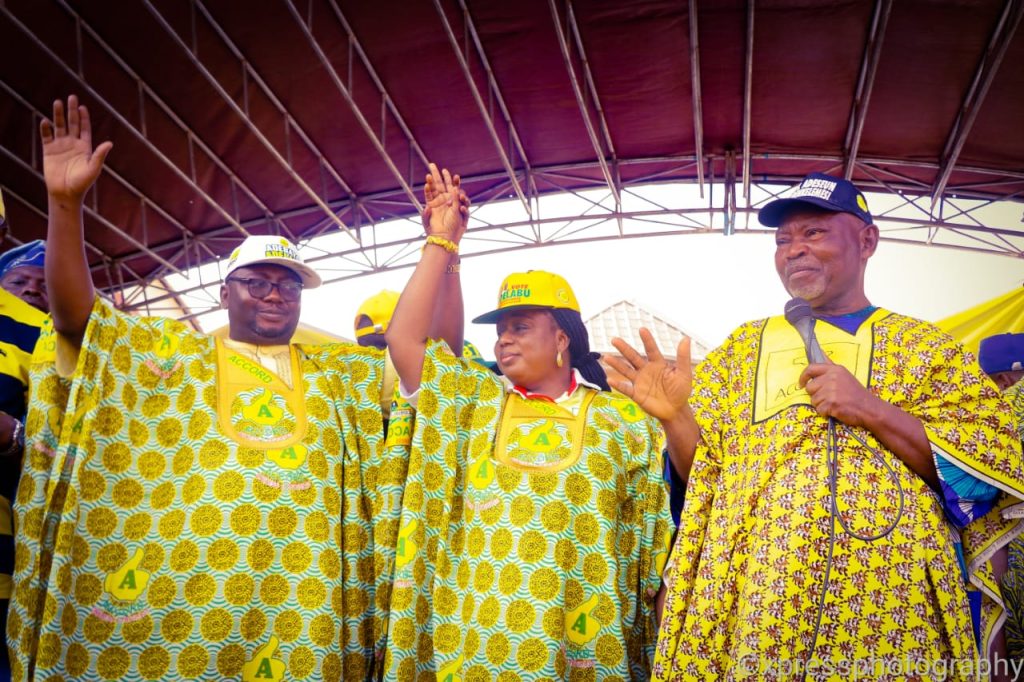 The Deputy Gubernatorial Candidate, Professor Abiodun Ayandele also butressed his points that, "What is Important to us is the development of our state, and we are ready to represent the good people of oyo state at National Assembly, we are not small, we know how it's been run, we'll do better than the old cargos", she concluded.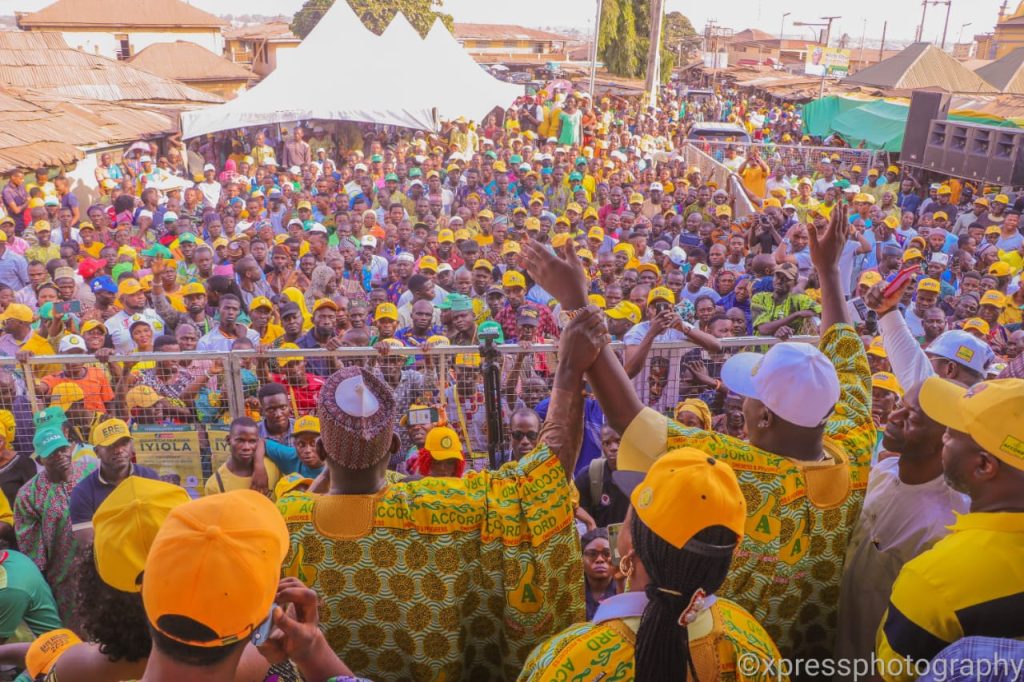 Also in attendance at the campaign session was Former Head of Service in Oyo State, Mrs Ogunesan. Mrs Ogunesan also encouraged voters to vote all Accord Party Candidates, from Governor, Senators, Reps and House of Assembly
The National Party Chairman of Accord party, Alhaji Lalado also implore the people of Ogbomoso and Oyo State in general to vote Accord in next Gubernatorial election.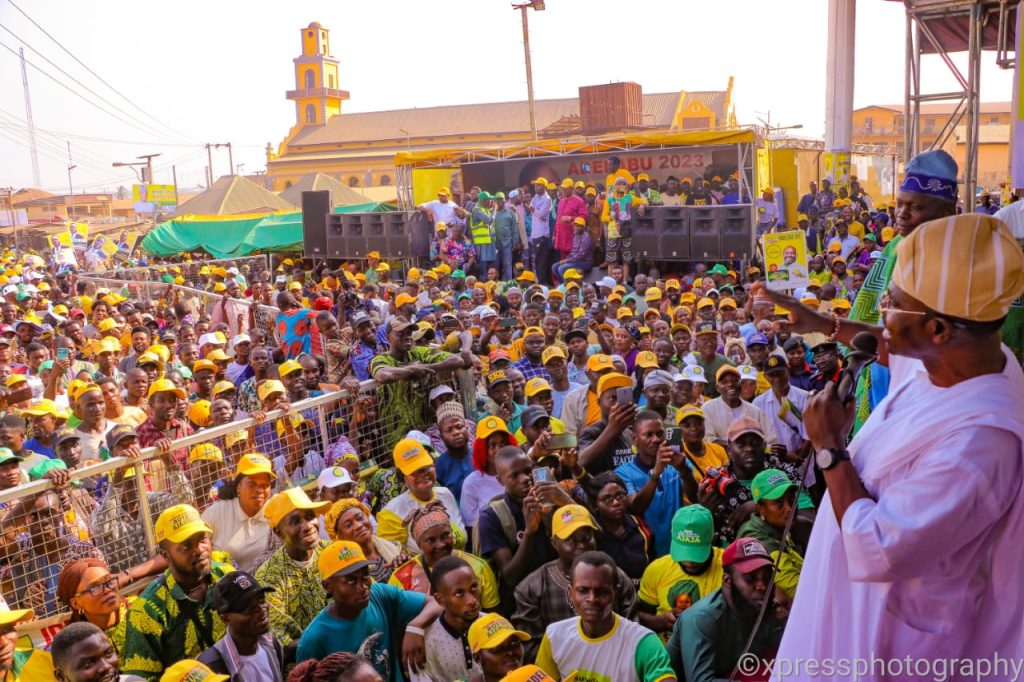 In attendance at the campaign included, Otunba Rotimi Ajanaku, Kolapo Kola – Daisi, Shina Peller, Faozey, and others.