Football Enthusiast and Chairman Ogbomoso United Football Club Hon. Akinwale Akinwole has urged the primary school teachers to always give adequate support and nourish the talents of the skillful players among the pupils of primary and secondary schools in the state.
The House of Reps Hopeful who is eyeing Ogbomoso North-South and Oriire Federal Constituency said this while speaking at the final of the Wolekanle Primary school football Competition in Ogbomoso.
During the competition which was done in conjunction with members of the National Association of Primary Schools Game Masters, Okeleerin zone clinched the cup after defeating the Masifa team in a penalty shoot-out while Agboin zone won third place.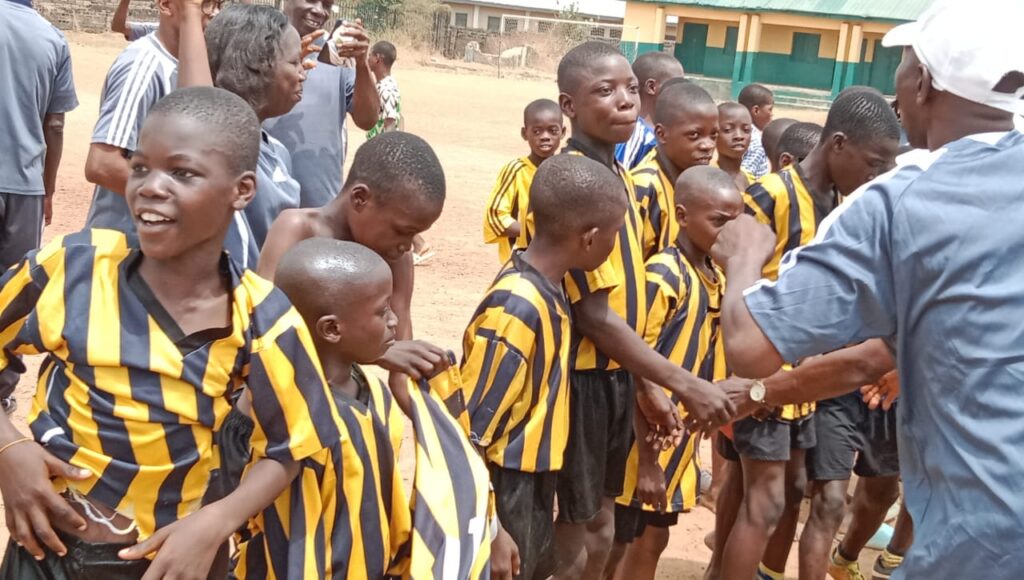 Wolekanle as he is fondly called while presenting the cash prizes to the winners noted that most of the players are endowed with soccer skills that need to be nurtured and developed to make them professionals in the future.
According to him, " My interest in sports development is simply to bring out the best among the younger generations, majority of them are talented as you can see in their performance today and if this kind of activities continues they will grow to be our pride tomorrow.
"Already Coach Waheed Bello of crown FC has volunteered to be training them once in a while and equally urged the teachers to also in their bit make it a point of duty to continue training them.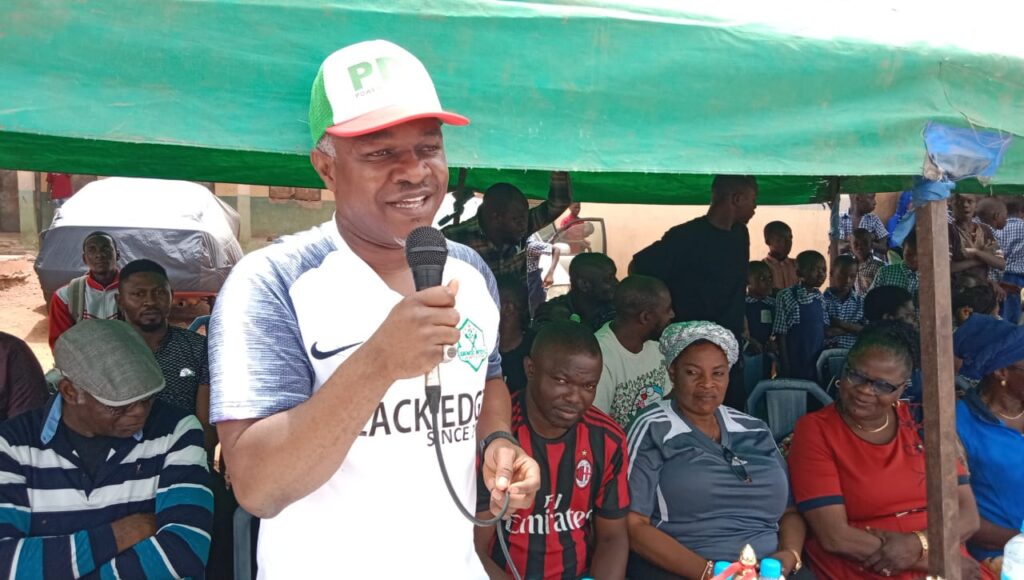 " Let me assure you that this will be an annual event and by God's grace more prizes would be in the subsequent edition.
Former chairman of the Association and a retired teacher, Pastor Akinlabi Samson, and other members of the group in their remarks commended Hon Akinwale Akinwole for the gesture which they said was last played over 20 years ago.
" We are proud of you, we thank you for your interest in sports, especially sponsoring of football competition among the primary schools which happened last over 20 years ago, we are grateful and we want you to continue to support our vision in developing the younger ones in the zone.
A cash reward was also presented to the best goalkeeper and the best player.