Oyo State Chief Judge, Justice Muntar Abimbola has been commended for been part of the process of passing into law, the Oyo State Violence Against Person Prohibition (VAPP) law.
The country representative of Westminster Foundation For Democracy (WFD),Mr .Adebowale Olorunmola stated this today during a courtesy call on the Chief Judge of Oyo State, Hon. Justice Munta Ladipo Abimbola in his office .
In his word, he said "we are aware that you worked with the parliament to ensure that there is technical support for in the process and the types of gaps that will make it difficult to be implemented was removed and also victims were able to get Justice"
Mr. Adebowale Olorunmola who said that they want the public and people of Oyo State to be aware of the content of law and Oyo State Judiciary to be included in the process said they have developed stakeholders manual for stepping down the knowledge of the context of the law as much as possible which Oyo State Judiciary was part of the process in Abuja last year and he hoped that judiciary will be stepping down and inclusive to ensure legal committee is abreast with law and content of law.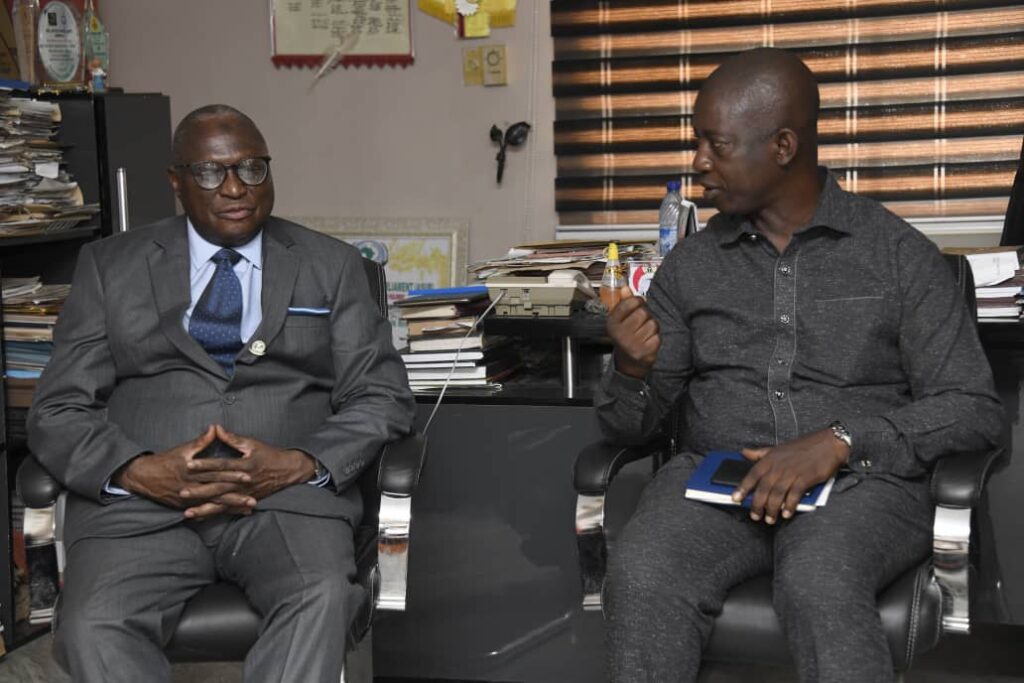 Also ,he said gazetting of the law is very important as they are in the state to advocate for the gazetting of the law because it is very important.he said they have developed a page for passage,assess, speech and execution and that the Chief Judge of Oyo State is very important in the process and that is why they came to see him.
Lastly,he said they are going to conduct capacity strength for people that are going to be interfacing survival of gender base violence so that they know what to do whenever they are in such scenerio and that synergy is very important to fight gender base violence and that there should be effort from all of them in ministry, department and they must bring their expart together to fight gender base violence in the country.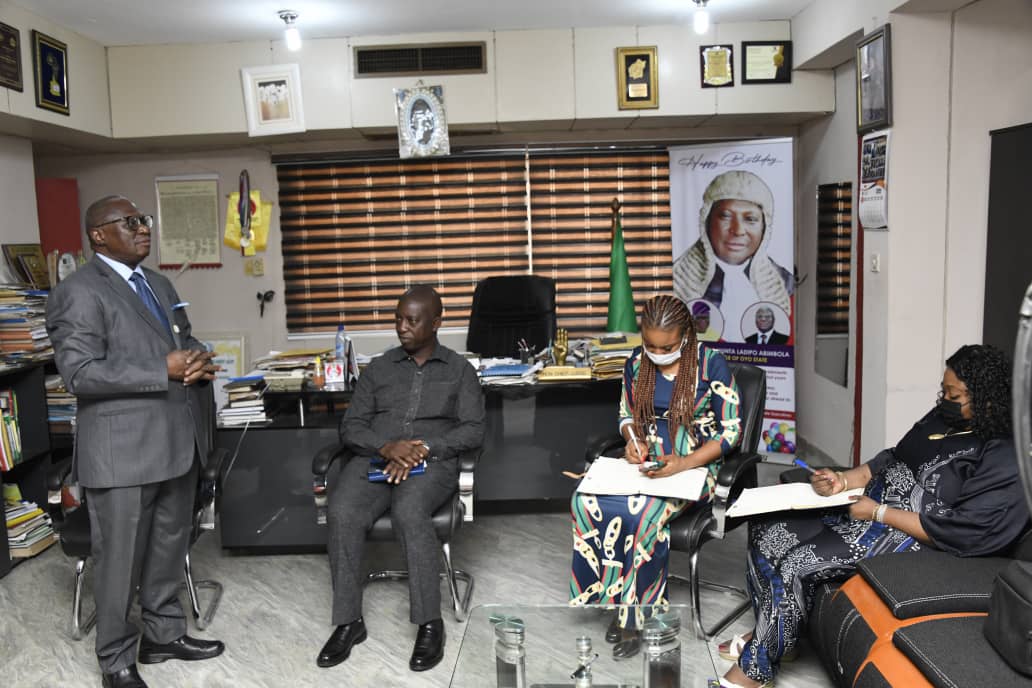 He presented numbers of copies of the law printed in English and Yoruba language and stakeholders manual to the Chief Judge.
In his remarks, the Chief Judge of Oyo State Hon. Justice Munta Ladipo Abimbola appreciated and acknowledged the efforts and the desire of the West Minster Foundation Democracy (WFD) to partner with Oyo State Judiciary in an effective implementation of the law.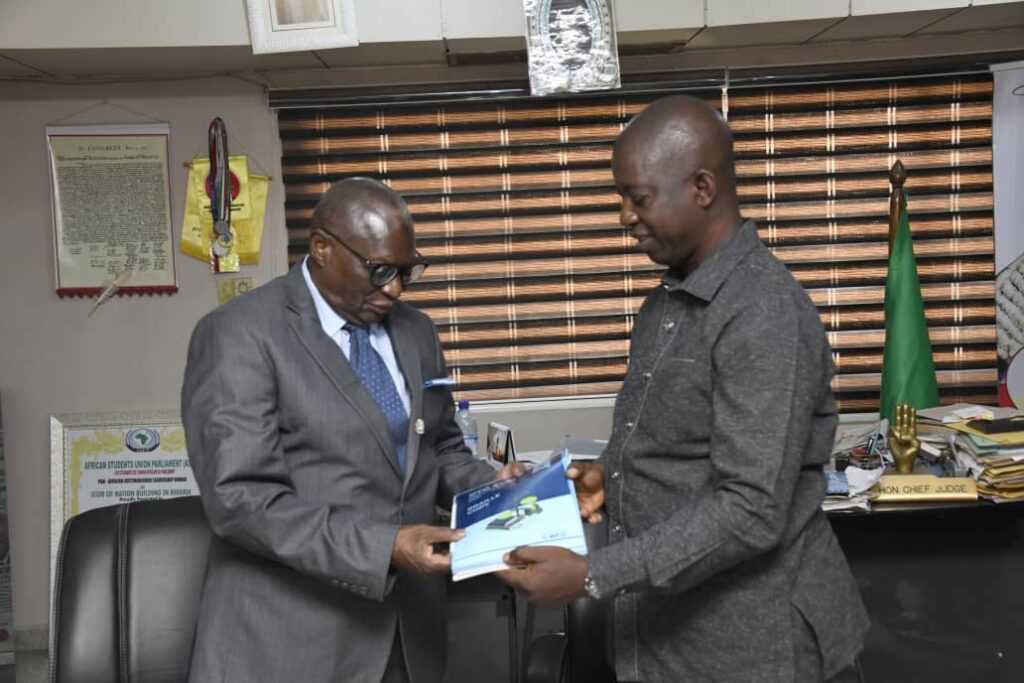 In a statement signed by his press officer Olufunmilola Ige,he said it is one thing to formulate, send the bill and pass it into law, it is another thing to give it publicity and implementation.
He said,"Admittedly, violence are trending and it is a concern to us as fathers not only enforcers or administratos of the law ,even as parents and grandparents and the ugly trend had it's way trending through COVID-19 when people were at home.
"We feel very honoured and happy to partner with us.The interpretation version and the main version of the law will assist in trying to explain and increase awareness of the society because when people do not know that this is an offence against another person or even if he knows,his afraid of where to go"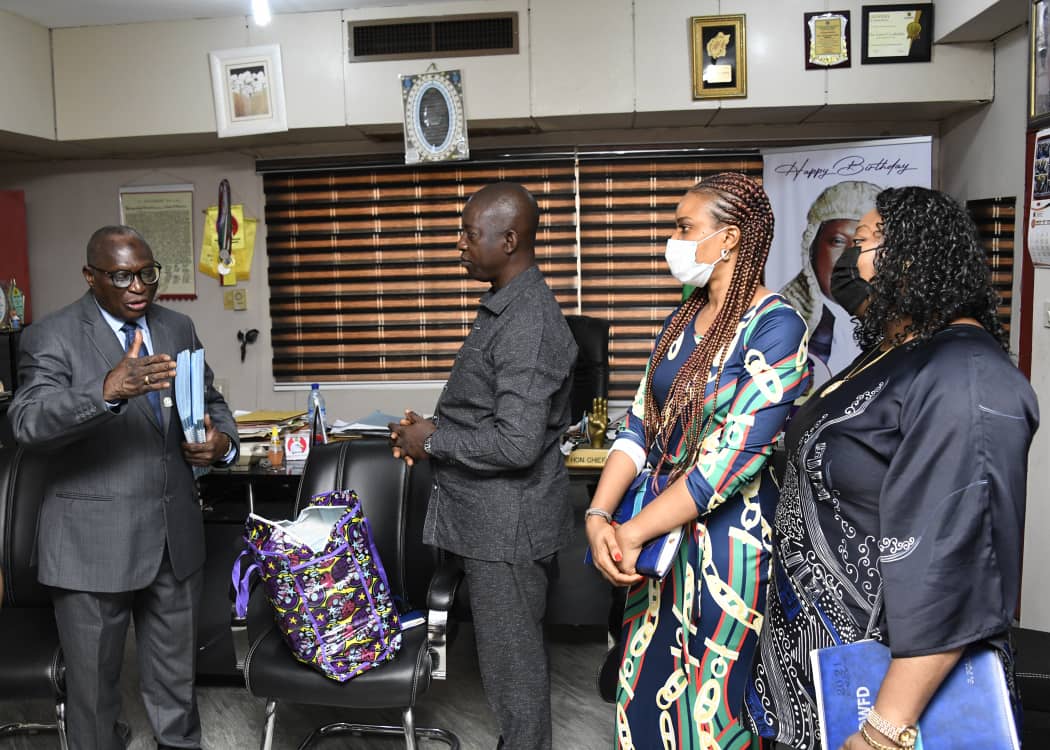 He advised the organization to present a forum where people can lodge complains not necessarily the police agency or prosecuting agency .there are NGOS,committed individuals can make complain and enforce the provision of violence against person prohibition (VAPP)law.
Furthermore, he said the law is very comprehensive,covers rage of areas, particularly violence against women group and lots of conducts have been criminalised and with Westminster foundation for Democracy,he promised that the provision of that law will be acted on and not only when people are apprehended and punished but it will serve as detterient to those
engaged in the act.
He said there is need to restorate Justice System because when someone in an inhumane manner can survive, distress survival of victims also has Justice.
Also, the Chief Judge of Oyo State said he wants more of the organizations in the state to partner with Oyo State Judiciary and give effective apprehension.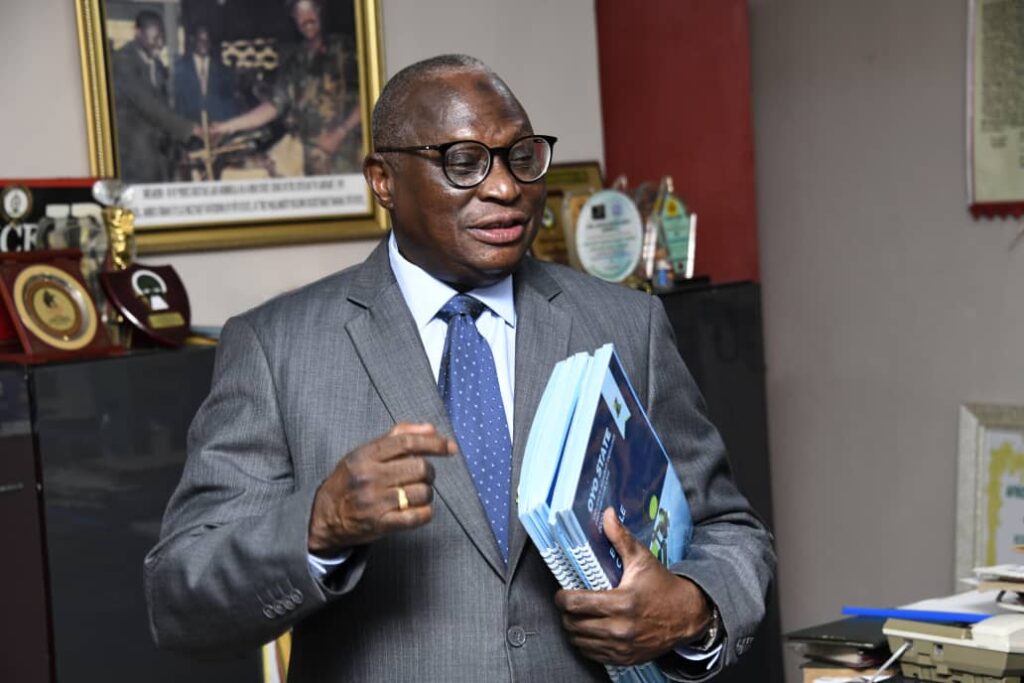 He advised the WFD to create an office in the state if they do not have one so people can come to them apart from going to police station and that the Oyo State Judiciary has so many active partners like woman journalist,Fidda,JDPC and Judiciary duty is to ensure provision of law
He promised to distribute copies of the law to the NGOS, Principal of Secondary schoos so they can distribute to student and that it will increase awareness because people say ignorance of law and ignorance of law will deny enforcerbility of your right and criminal laws give you power that
when someone is committing an offence, you have power to arrest and hand over to the law enforcement agency.
He said 'as a court, we have social responsibilities interms of all the ailments before society.
Finally, he thanked the West Minster Foundation Democracy on behalf of Judiciary and Jugdes in the state and prayed that the organization will go higher and rise to the stars.