By Richard Thomas, Ibadan
Special Adviser to Oyo State Governor Engr Seyi Makinde on Inter-Faith Affairs, Reverend Olufemi Ibikunle has admonished Christians, Muslims and traditional worshipers in the state to cooperate and work together for peace and progress of the state and administration of the governor.
Reverend Ibikunle gave the admonition at the maiden prayer/ interactive session organised by the Ministry of Information, Culture and Tourism, and office of the governor on Inter- Faith Affairs at the Church of God Mission, Mokola Ibadan.
According to him, the office of the governor on Inter- Faith Affairs and the Minstry of Information came deemed it fit to organise the prayer and interactive sessions to bring members of the three religions together to seek the face of God for peace, security and progress of the state.
He said Theme of the programme is: The God of Heaven Rules in the Kingdom of Men was derived from the book of Daniel 4:34-36.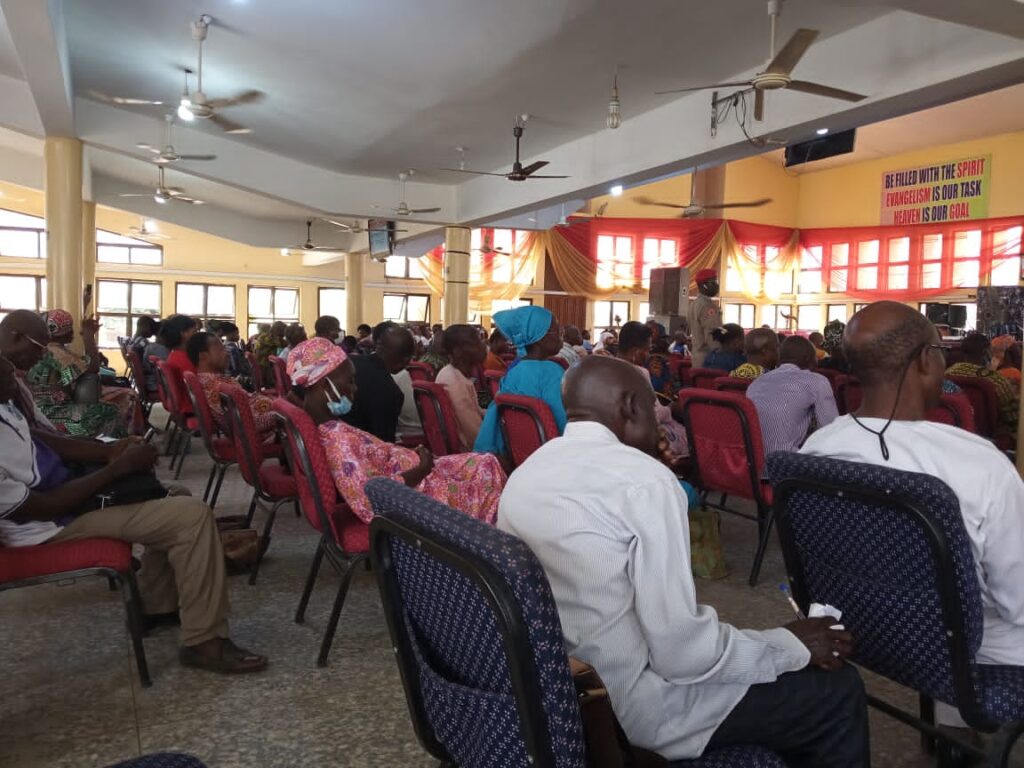 "We are here to pray for the peace, progress and security of our dear state ably led by the peoples governor and to also interact on salient issues concerning the state..
"It is going to be a bimonthly programme which will bring together the three notable religions in the state to seek the face of God for the state. We are trusting that God will hear our prayers and lead the governor to do right things that will take the state to enviable height.'
Reverend Ibikunle who appealed to members of the religions to have understanding that we all serve one God in different ways advised them to cooperate, live in peace and harmony and work together to support governor Makinde in his quest to make the state a better place for all.
In his address at the programme, the commissioner for Information, Culture and Tourism, Dr. Wasiu Olatubosun said there is the need for unity of purpose such like this interactive prayer programme among members of the three religions in the state, adding that this development would help the governor to move the state forward.
Dr. Olatubosun who assured the people that governor has embarked on projects that will improve the economy and infrastructures in the state used the occasion to projects and outlined laudable achievements of the governor since he assumed office in the state in 2019.
He said prayers of the people will definitely help governor Makinde to excel in office.
The programme had in attendance the Executive Assistant to the governor, Rev. Idowu Ogedengbe, Dr. Olatunde Oladoyinbo who anchored and led in prayers, and notable personalities across the state.