The Olowu of Kuta Kingdom, His Royal Majesty, Oba Makama Oyelude has enjoined journalists to stop promoting the views of any traditional ruler, who does not believe in the Yoruba cultures and traditions.
Oba Oyelude said this on Friday when he was featured at the breakfast meeting of the South West Group of Online Publishers (SWEGOP), held at Development Support Centre, Iyaganku Quarters, Ibadan.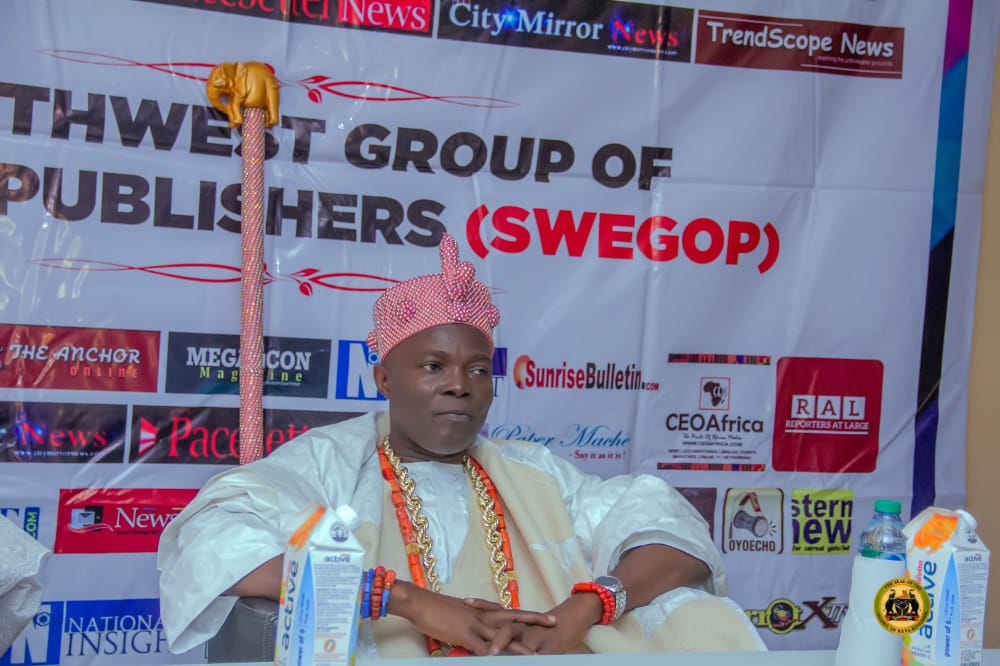 He said: "One of my colleagues, a traditional ruler would just stand up and say he doesn't believe in the Yoruba culture and tradition, and journalists would give him a platform to hear the view. No traditional ruler was installed in a mosque in the Yorubaland. We are traditional rulers, not religious leaders. Up North, from Kwara State, they are not traditional rulers, but religious leaders. They were installed as Emirs with Islamic tenets. Nobody is an Emir in both the Yorubaland and the Igboland."
"Despite growing up in the North, I refuse to call myself an Emir. I have never been convicted in America or Canada where I lived and I have never been dealt with drugs. I was a king before I became a king and I maintain my integrity", Oba Oyelude blows hot.
The Osun monarch, however, urged the government to develop a policy, including financing, that would adequately strengthen traditional institution in Nigeria.
Oba Makama, who was against the conferment of frivolous chieftaincy titles, also noted that as embodiment of royalty, traditional rulers should not engage in activities that would jeopardise the revered institution.
"Gone are the days when conferment of chieftaincy is to the most patriotic and loyal subjects of traditional rulers .
"Traditional institution should be properly strengthen adequately and financially. Fingers are not equal, things are not the same, the way our forefathers does it, is no longer the way we are doing it now.
"You know the Bible has two versions-the old and new testaments. In this generation, things have gone so many wrong. You must be above board to maintain standard, all these are taught in the seclusion where we called 'Ipebi';we were taught all these", the monarch submitted.
Below are some pictures at the media chat;