A viral news that claimed the popular singer, Davido and his fiancée, Chioma unfollowed each other on Instagram following the bombshell by owner of Golden Boy Entertainment Records, King Patrick, have been confirmed to be false.
King Patrick had accused Peruzzi, an artist under him of an allegation of breaching contract with him while he opted for Davido's Record Label, DMW.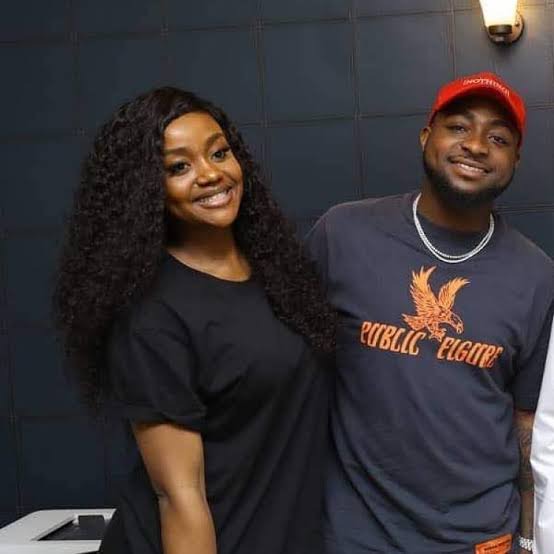 He also accused Peruzzi of having secret affair with Chioma who claimed he was her cousin. Meanwhile people saw this as a reason they unfollow each other on Instagram.
The report showed a screenshot of how Davido and Chioma unfollow each other which was discovered to be doctored.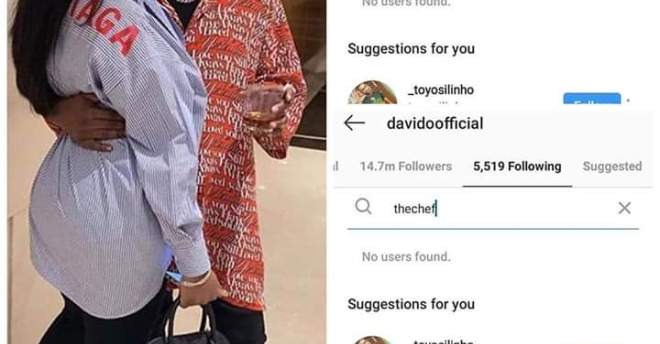 To confirm they are still following each other, go to Davidoofficial, type thechefchi on search menu, you will find Chioma as one of the followers of Davido and do same with Chioma, you will find Davido as follower of Chioma.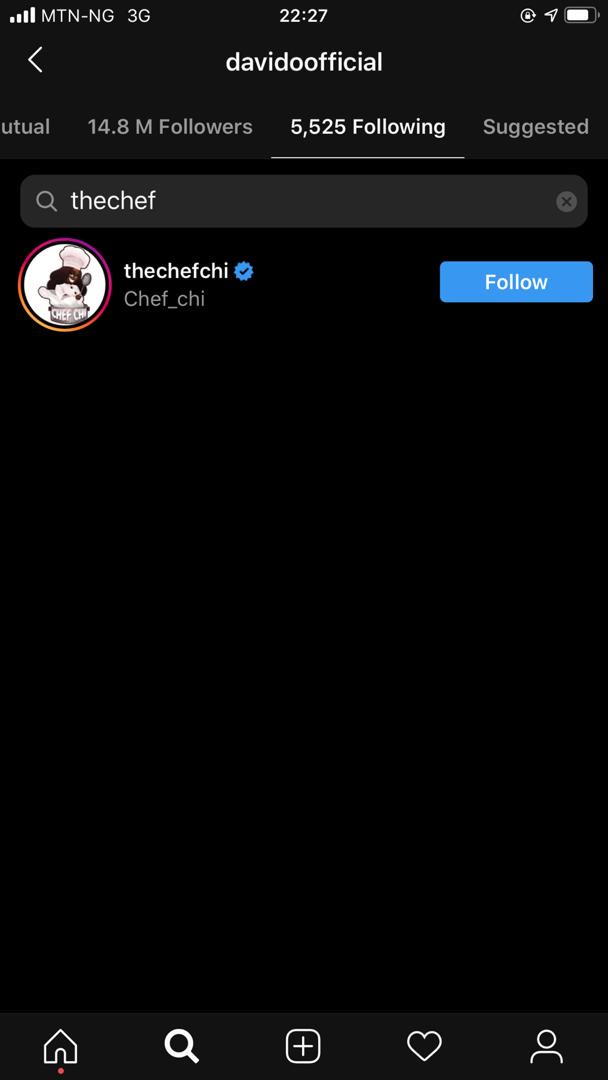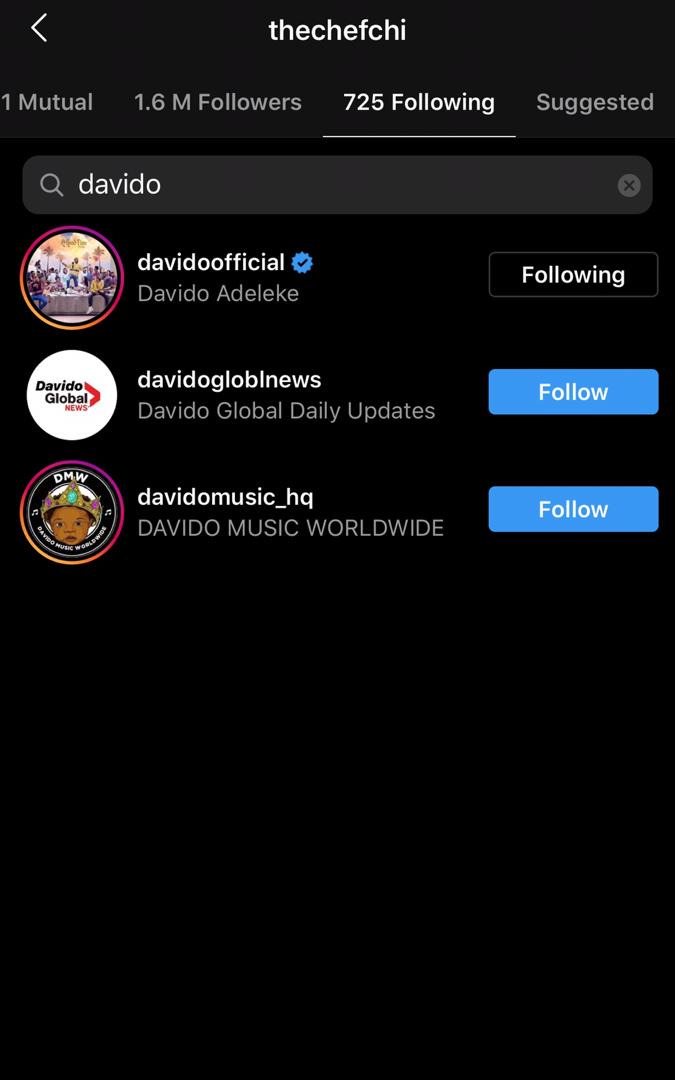 Another screenshot that showed conversation between Davido and the popular investigative journalist, Kemi Olunloyo seemed to be doctored too.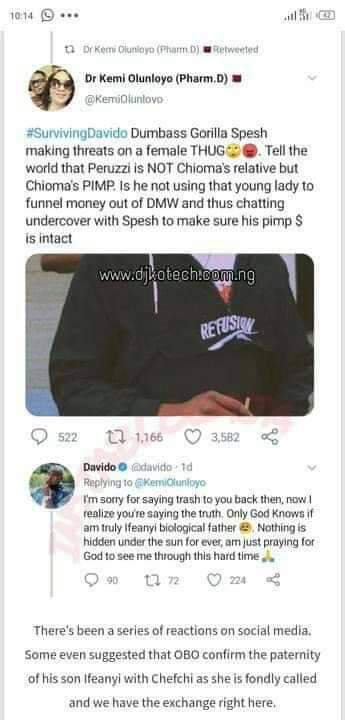 The question is, why Davido and Chioma have not cleared air on the controversial dispute? Probably, they are watching to see how the whole event will unfold.