The CEO of Facebook and founder of Metaverse has enumerated some ways through which one can earn real money in Metaverse, which is a new platform he created.
The young billionaire took to his Facebook page to make this announcement as he went further to enumerate the three ways through which one can earn real money on Metaverse.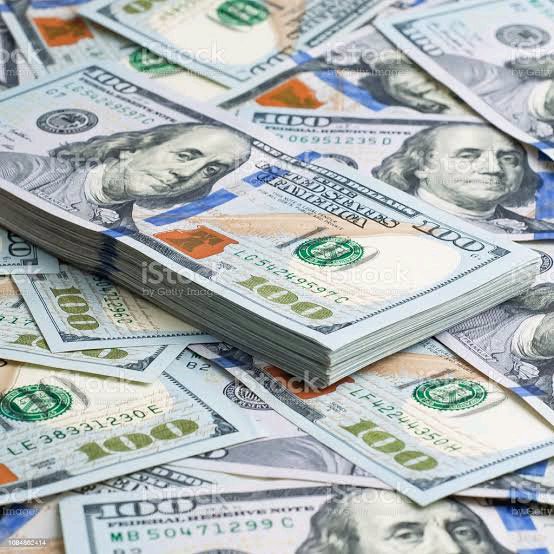 Mark tweeted on his Facebook page saying;
"As we build for Meterverse, we are focused on unlocking opportunities for creators to make money from their work.
"The 30% fees that Apple takes from on transactions make it harder to do that, so were are updating our subscription product so now creditors can earn more."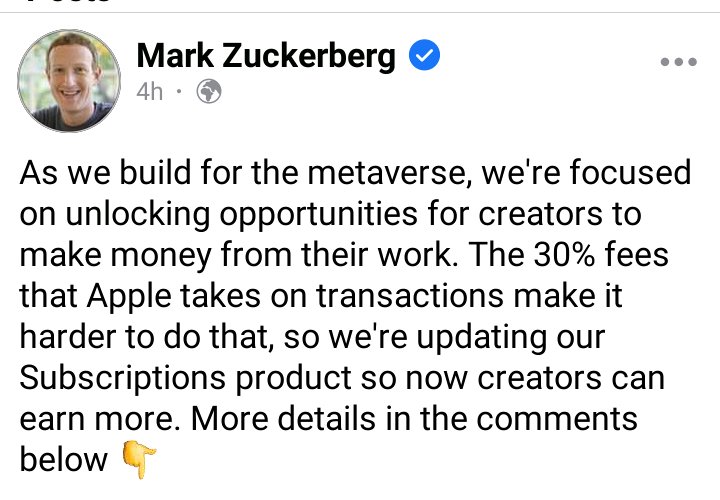 Mark Zuckerberg went further to outline in the comment section, the three method through which what he mentioned above can be achieved.
He outlined them to be….
1. The launching of a promotional link for creators for their subscriptions offering. When people subscribe using the link, creators will keep all the money they earn.(minus taxes).
2. Creditors will have more ownership of their audience, that is the ability of them to download the email addresses of all their new subscribers.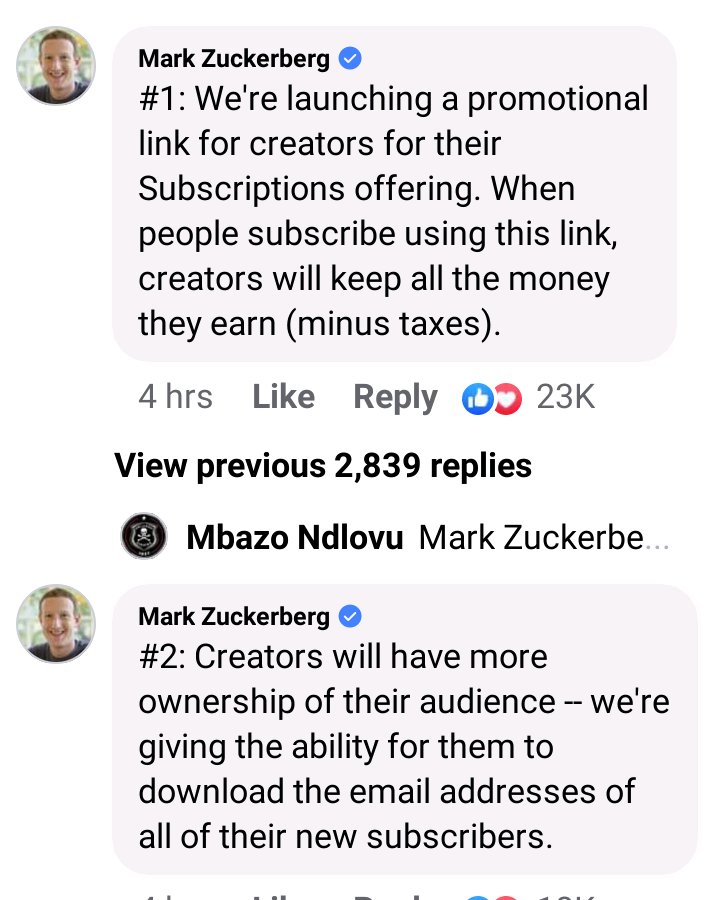 3. The Launching of a bonus program that pays creators for each new subscriber they get as part or the $1Billion creator investment that will be announced this summer.
Mark Zuckerberg made this revelations on his Facebook page while trying to portray the greatness of his new product, Metaverse.