Dowen College, Lekki an upscale Lagos based school has been in the eye of the storm since the news broke out of a 12 year old boy and a student, Sylvetser Oromini was allegedly bullied to death by his seniors. Many have wondered who owns this elitist school?
The name of the owner of Dowen College is Dr Olumide Phillips.
Who is Olumide Phillips?
Dr Olumide Phillips was born on July 28, 1945. He attended Methodist Boys' High School, Lagos (1959-1963). He studied for his higher school certificate, Physics, Chemistry, and Pure and Applied Mathematics which he passed brilliantly at Igbobi College Lagos.
Olumide started his Engineering career as an apprentice with BP Oil Nigeria for 20 months before proceeding to Ahmadu Bello University, Zaria September 1967 to study Mechanical Engineering , Dr. Phillips was a Mobil Scholar at the Ahmadu Bello University where he graduated with a B.Sc Hons in 1970 in Mechanical Engineering.
Dr Phillips joined Dunlop Nigeria Ikeja, where he served for six months before joining Gulf Oil Nigeria as a Petroleum Engineer in January 1971. At Gulf Oil Olumide's was exposed to all areas of Petroleum Engineering practices including Reservoir Engineering, Production Engineering, Drilling and Well Sites Engineering and Geological and Geophysical Subsurface Studies.Dr Phillips started in January 1973 at Pennsylvania State University, U.S.A his Post Graduate Studies in Petroleum and Natural Gas Engineering. He obtained his Masters Degree in Petroleum and Natural Gas Engineering in August 1974. He was the first recipient of a Dual title Ph.D in both Petroleum and Natural Gas Engineering and Operations Research in May 1976.His areas of study included Reservoir Modeling and Simulation, Geological Modeling, Enhanced Oil Recovery, Thermal Recovery, Complex Linear Flow Models, 3 dimensional 3- phase flow in subsurface porous media and in pipes, Petroleum Compositional Simulation, Queuing Models, Optimization techniques, linear and complex flow models and Mathematical Programming. Dr. Olumide Phillips worked as both research and teaching assistant during his post graduate program and was a consultant on many advanced projects
Despite his fortunes, he is the type who always ensure that his children go to school to the highest level. We are told all his children have school outside Nigeria at top-top universities.
Daughter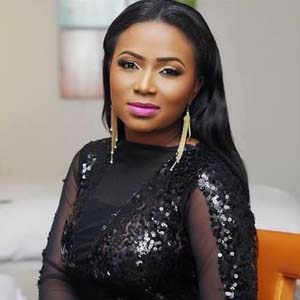 Nigerian singer Lami Philips' family revealed as owners of Dowen College – The Street Journal
Lami Phillips
The name of his daughter is Lami Phillips. She is also part of the board members of the school. She is the Director of Student and External affairs.
Children
Mr and Mrs Phillips have 5 children together — they gave birth to one son and four daughters.
The only known daughter is singer Lami Philips.
Olumide Phillips Companies
Below is a list of some of the companies owned by Dowen College owner, Olumide Phillips:
Omatek: This is a company that deals with computers. Dr. Olumide Phillips has been working in this company for over 10 years where he gives advice on educational needs.Omatek Ventures PLC distributes computer products and provides related services. The Company manufactures casings, keyboards, speakers, computers, notebooks and servers. Omatek's sole purpose is to produce computers that will help with E-learning in schools. You can watch video below of Olumide Phillips talking about the company:
Olumide Phillips Scholarship
As a way of giving back to the community, he has a scholarship scheme for the poor and the needy. He has been supporting people over the years. The schemes are called Catch The Young (CTY) and Dr. Olumide Phillips Scholarship (DROPS). This has been helping a lot of brilliant students over the years.