The new queen of Ooni of Ife is called Oloori Ashley and she is an entrepreneur and an accountant. The pretty queen runs a non-profit organization known as Ashley Adegoke Foundation.
She was based in London before relocating to Ile Ife.
Really, Ashley isn't a new entrant at the Ile Ife palace. She is not a new lover in Ooni's life too.
She has always been in the handsome monarch's life even before he married Oloori Wuraola (who left after the palace and divorced the king) Mind you, Ashley took a part of Oba Adeyeye's heart before Naomi Silekunola became his queen.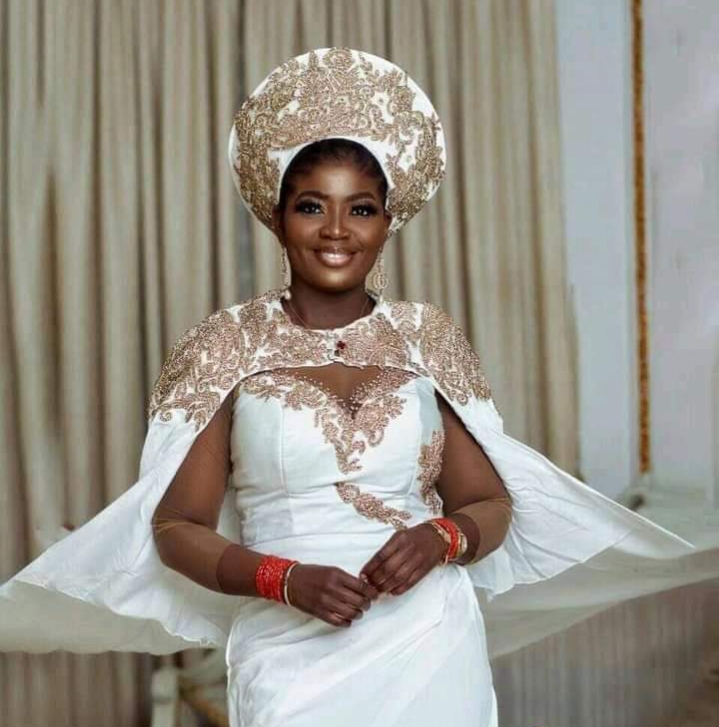 In fact, the Ooni of Ife, Oba Adeyeye Enitan Ogunwusi, who clocked 47 years old, last week, would have married Ashley before Naomi but there was an impediment—Ashely is a single mum.
Recall that the tradition in Ife forbids the Ooni from marrying any woman who has ever had a baby for another man.
Simply put, a single mum cannot be the Yeyeluwa.
Investigations further revealed that whoever wants to be the Yeyeluwa in Ife kingdom must be a woman with no string of motherhood in any form.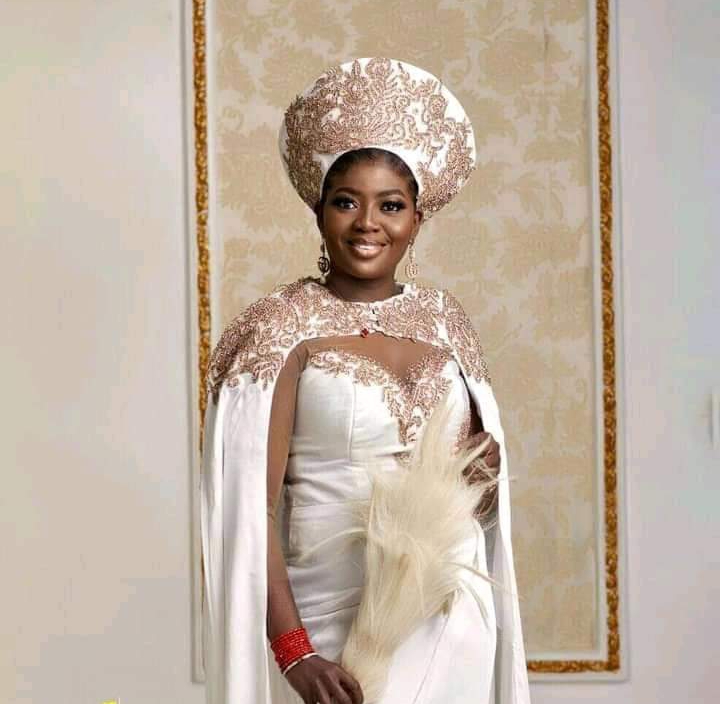 A source exclusively told Kemi Ashefon, "Ashley is a good woman who is very generous to the king and had always been like a financial backbone but their marriage was delayed because she has a child out of wedlock.
In 2017 when Oloori Wura left, everyone thought Ashley would replace her but the fact that she has become a mother before meeting the Ooni became the obstacle. Ashley relocated to Ile Ife since Oba Adeyeye ascended the throne and has refused to leave the palace ever since.
Though Oloori Naomi is recognized as the first Queen in the palace, she and her family members who live with her, know categorically that Ashley cannot be toyed with.
They all know Ashley is a no-go area and the Ooni doesn't tolerate any form of disrespect towards his beautiful Ashley."
Well, Ashley has been unveiled as the latest queen during the 47th birthday of the Ooni last weekend. Even Oloori Naomi acknowledged the presence of some queens in the palace while giving her vote of thanks at the surprise party organised for the king.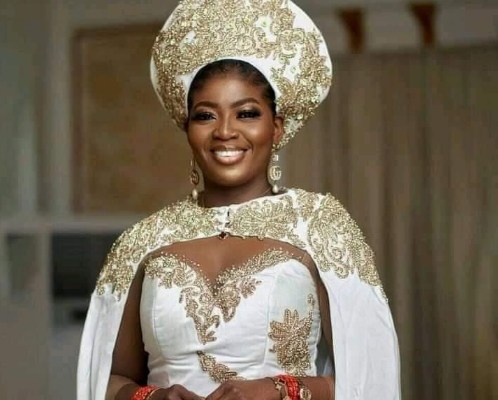 She referred to Ashley as the Princess of the Source and prayed for more queens in the palace.
In her birthday shout-out, Oloori Ashley referred to the monarch as 'my crown.' She refers to herself as "Omo Olofin, Aya Olofin, Aya Osha, Aya Adimula'.
She wrote in the birthday message to the Ooni,"To know you is to LOVE you… Father to the nation, husband to many… Oko Osho… Oko Opo.. Oko Aje… Ekun Omo Giesi.. Orisha Oke ti gbogbo Orisha ile ngba fun…Orunmila Oko ODU…Dagunduro…Akande Ajiwe fun'osha… Olori Alade Gbogbo…Okirikiribiti….Igba Odun Odun Kan ni. If I could give you a gift, it'll be to see yourself in people's eyes and see how special you are to many. Cheers to many more years in good health and abundance of wealth ni Ase Olodumare  Happy Birthday my Crown Jewel ODU Aya Osha… Aya Olofin…Omo Oba 殺❤️"
See other pictures below;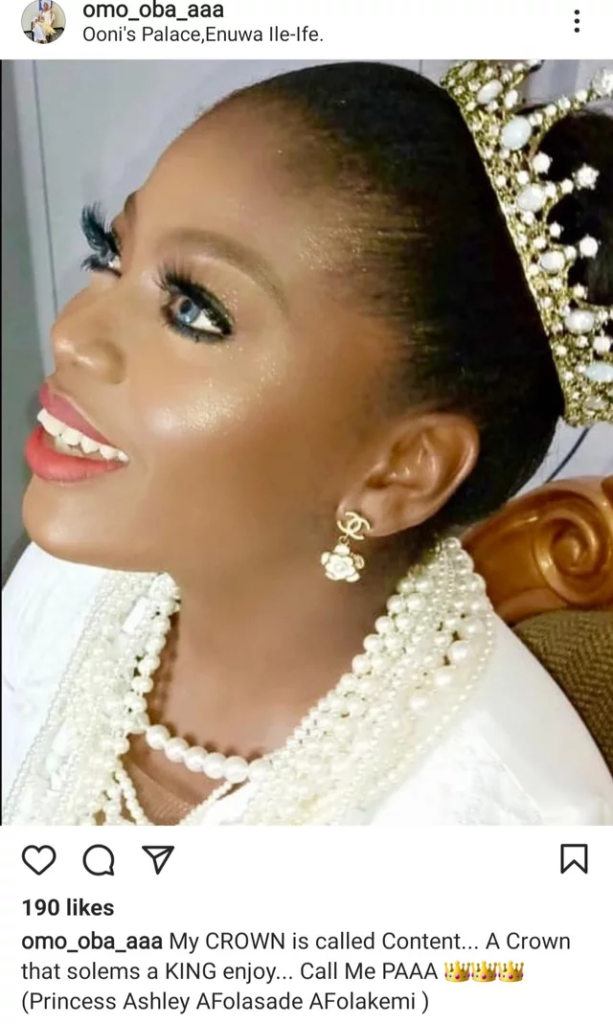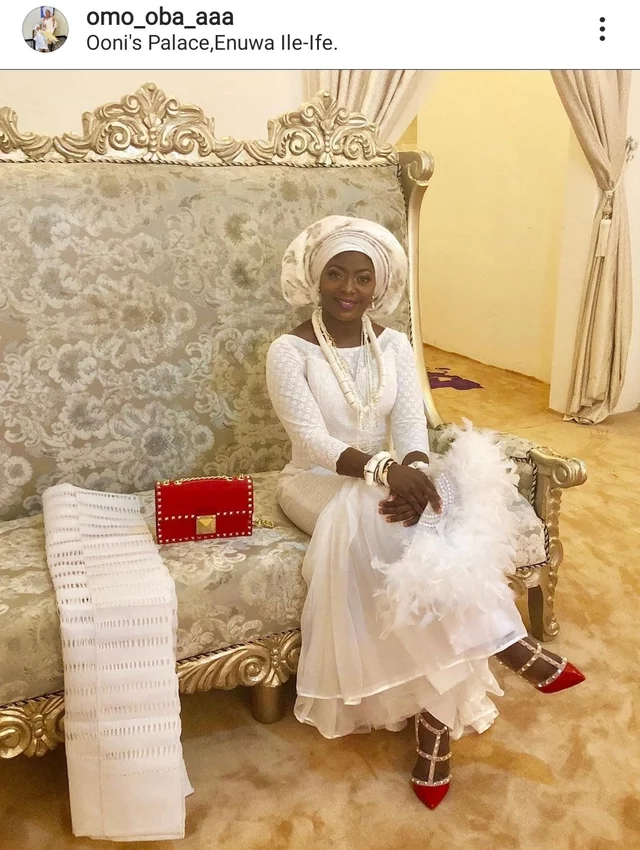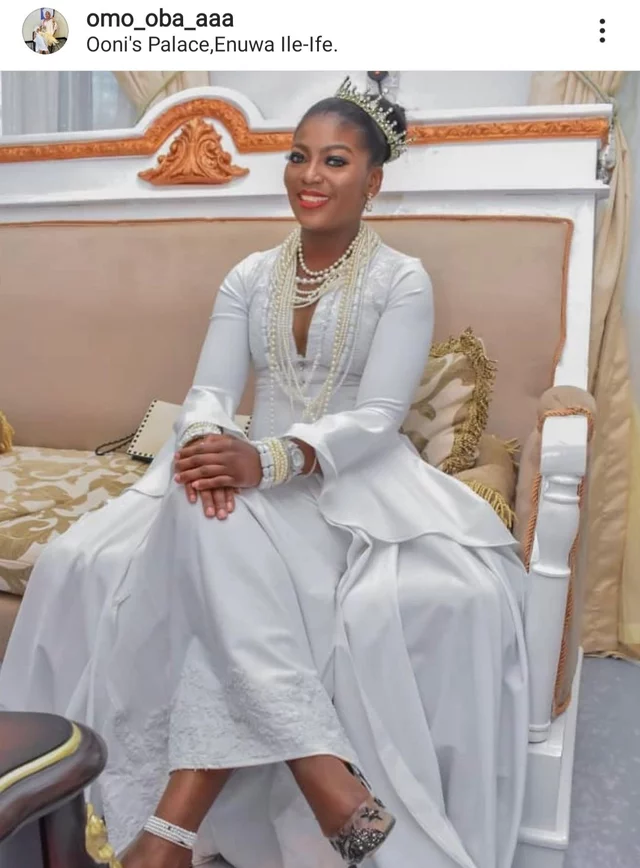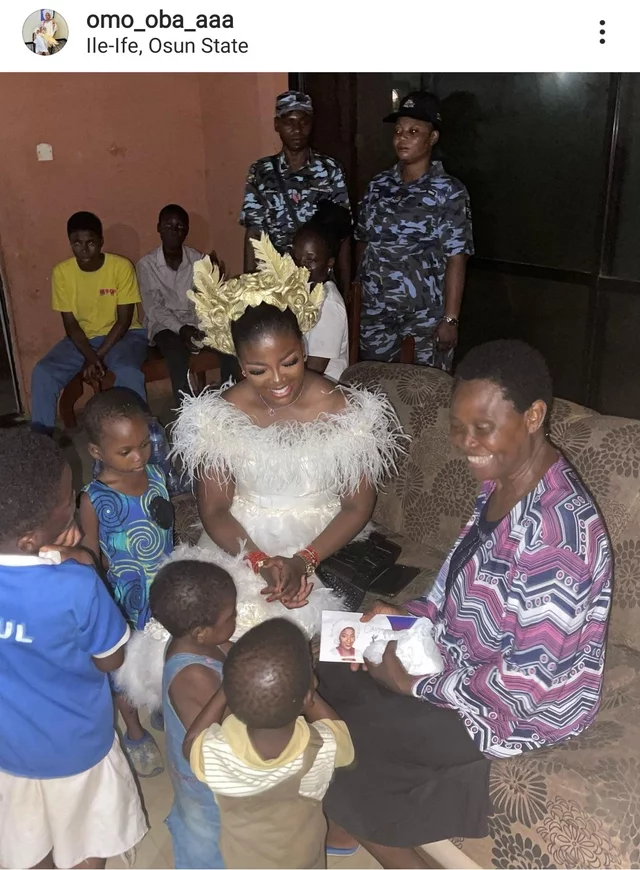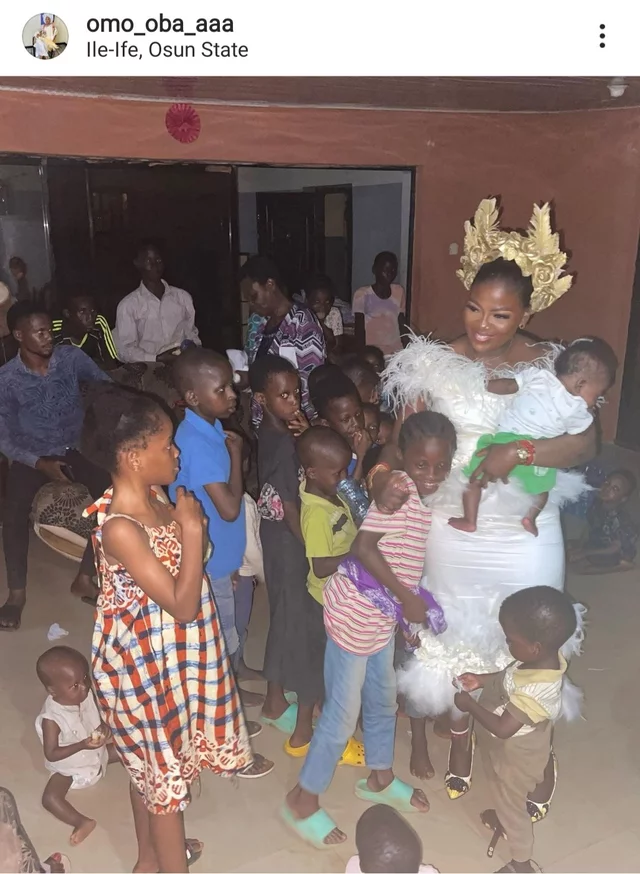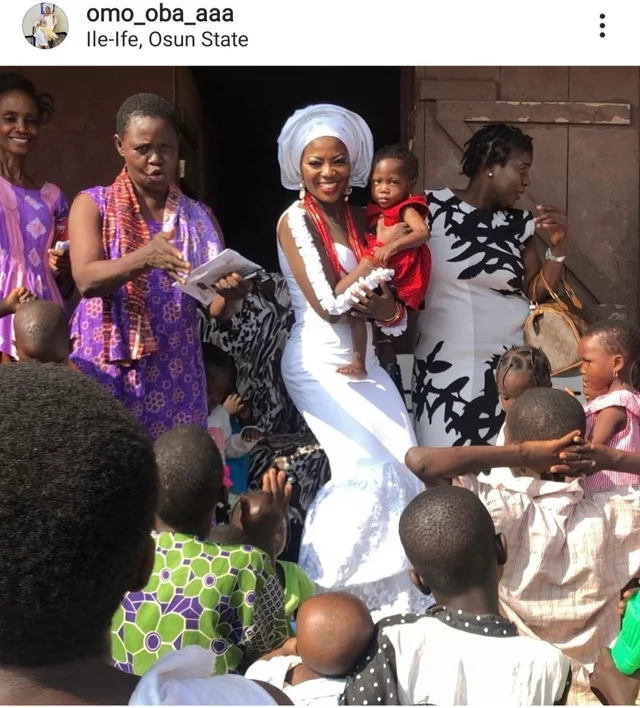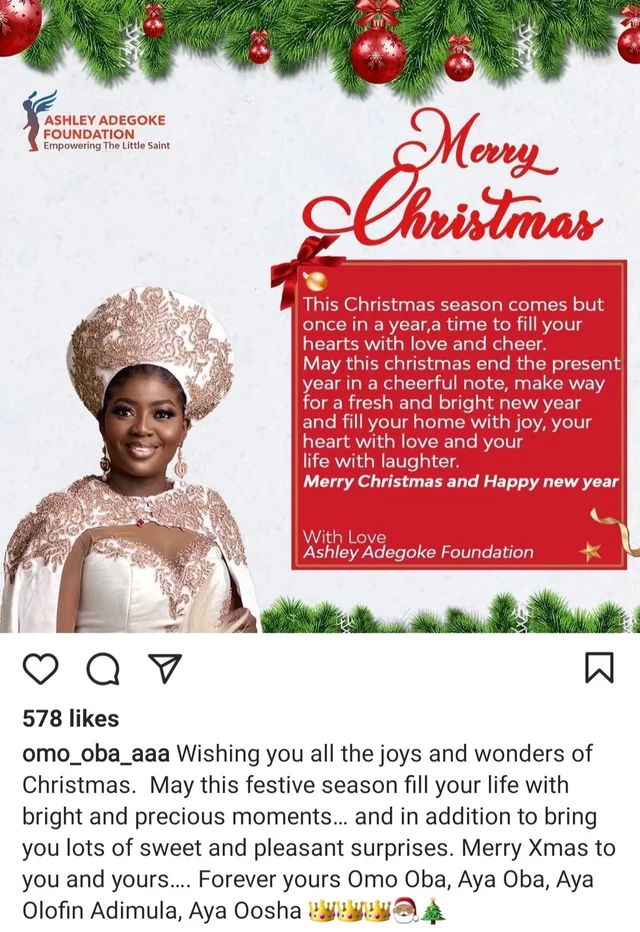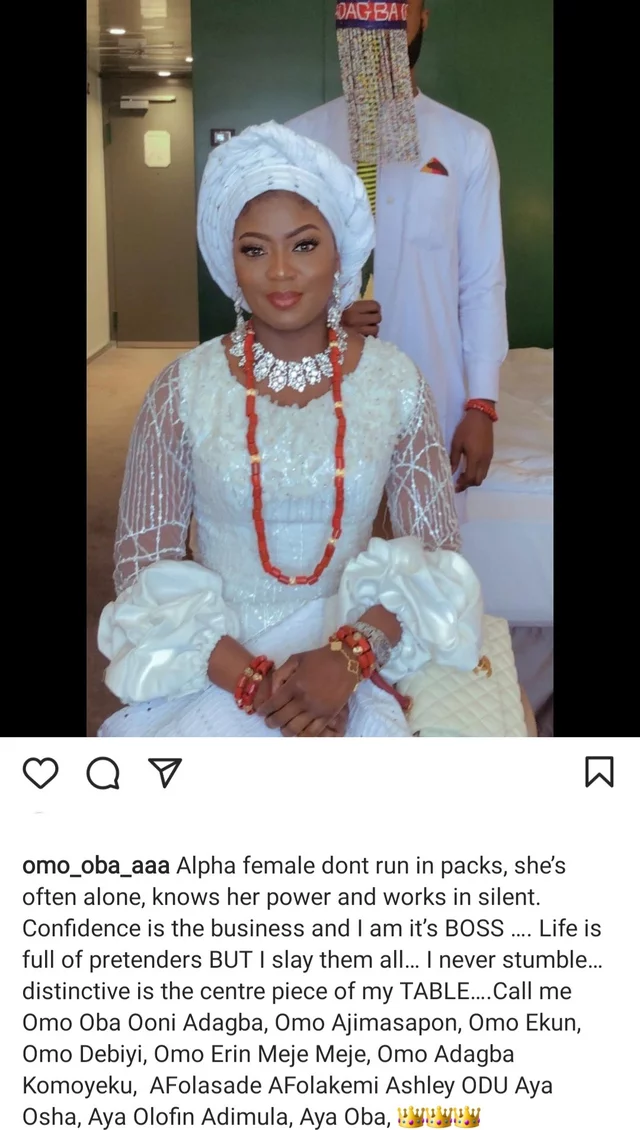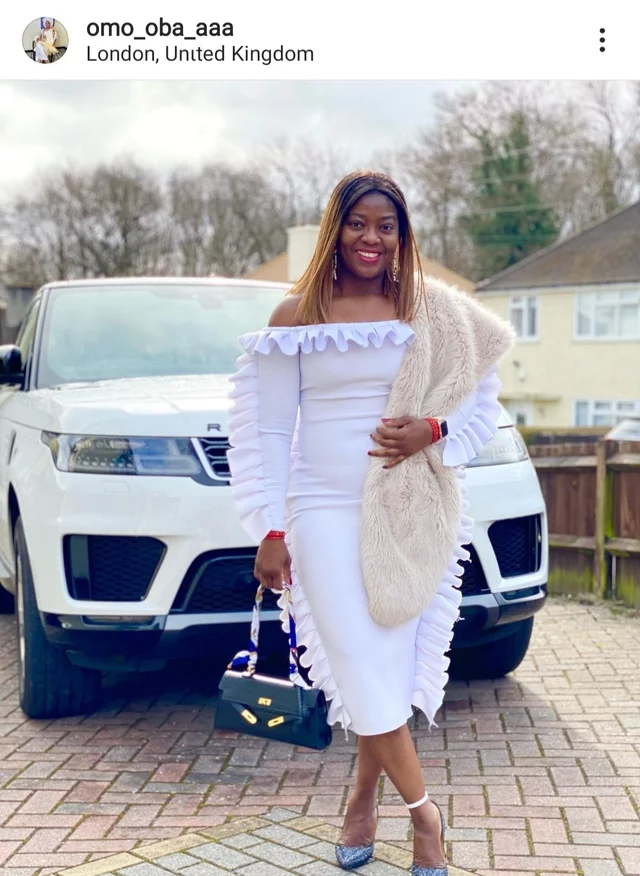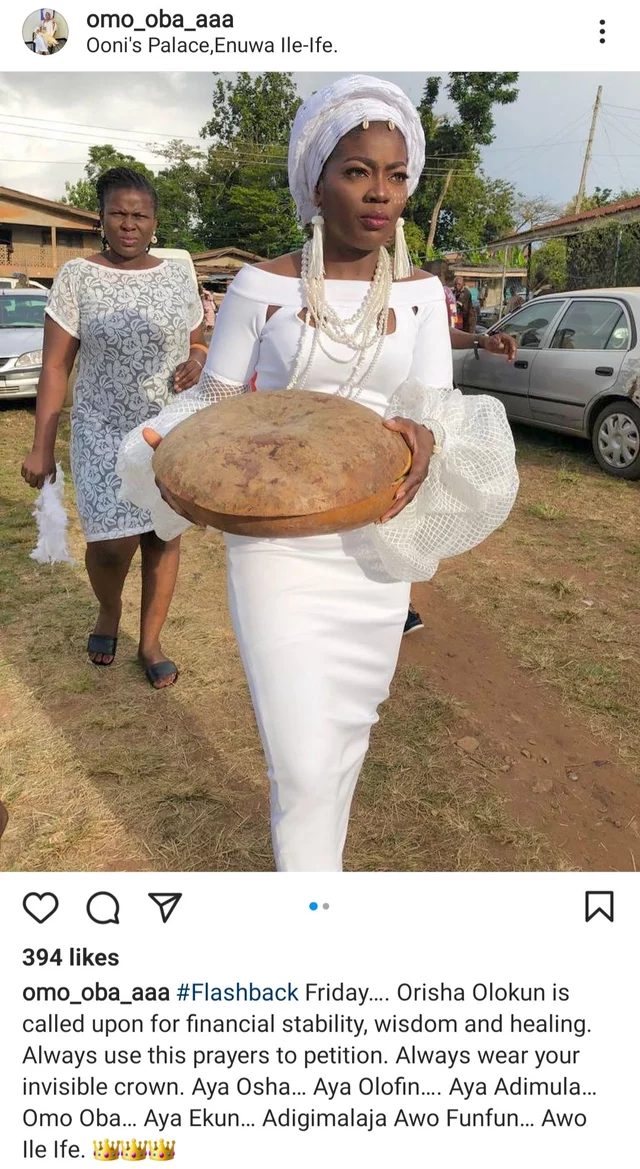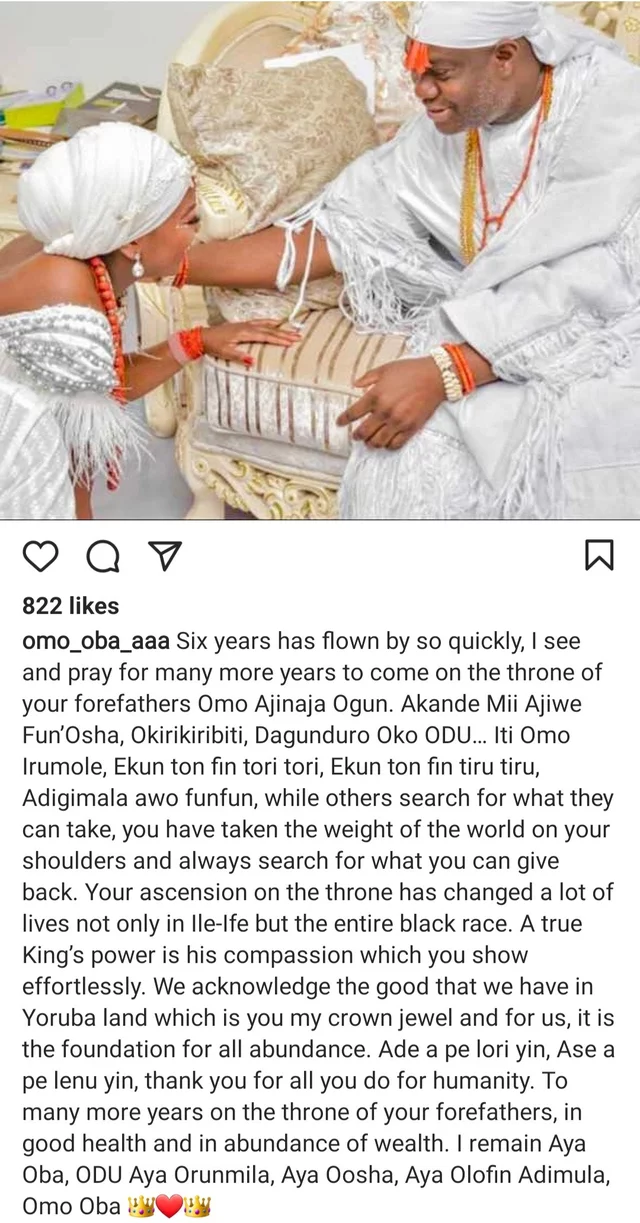 Source: KemiAshefon