The spate of political violence in the Southeast geo – political region of Nigeria continued on Saturday as suspected gunmen on razed down the country home of a prominent politician from the region.

The residence of the spokesman of the Conference of United Political Parties (CUPP), Comrade Ikenga Ugochinyere, was burnt down by the hoodlums.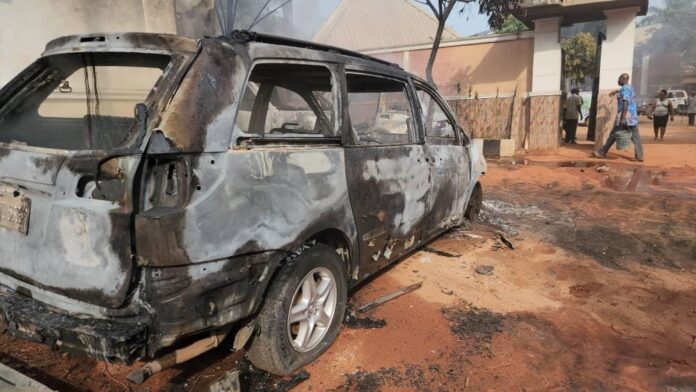 Ikenga Ugochinyere hails from Umukegwu community in the Akokwa area of Imo State.
The entire compound was completely burned down and all the vehicles razed.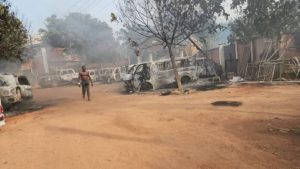 The hoodlums also killed his uncle.
Ikenga Ugochinyere, who is a House of Representatives candidate of the Peoples Democratic Party (PDP) for Ideato Federal Constituency in the 2023 polls first raised the alarm of the attack in a Save Our Soul message.
Save Our Soul message, titled: "EMERGENCY ALERT!," was backed with several videos and photographs of the scene of attack.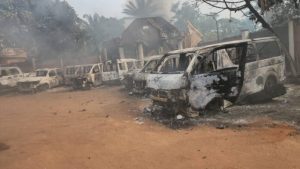 The SOS message said: "This is to notify the general public that this may be my last acts as a human as my house in Umukegwu Akokwa is under heavy attack currently.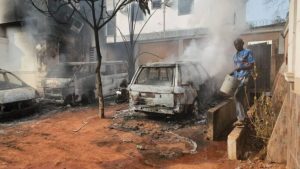 "As I pen this, all the cars in my house have been set ablaze and there is heavy shooting for the past 25 mins.
"Painfully, as I speak to you, I saw them kill my father's younger brother, Uncle Dan.
"I pray and call for urgent help from anybody who can help.
"The attackers are shooting at every one in the house and this is an urgent cry for help."
TheNiche learnt that the state commissioner of police has been informed of the situation.
"Ikenga's home is under attack. That is what we are trying to manage. We have informed the Commissioner of Police and he has promised to alert his men in Akokwa to find out what is happening," a source said.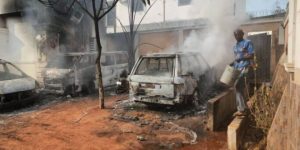 This is not the first time Ikenga Ugochinyere, who has become a torn in the flesh of the All Progressives Congress (APC) administration in Imo State led by Governor Hope Uzodimma, would be a victim of attack.
In December 2022, his convoy was attacked, with the lawyer alleging that the Imo State government was responsible for the assault.
An eyewitness who spoke to TheNiche on phone said: "What we witnessed today is war. The people who launched this attack came to destroy. It was a scorched earth mission.
"Only God knows why someone will do this to another human being all in the name of politics. This is not a democracy. It is war.
"Imo State has become the Hobbesian state of nature. What we have is violence of all against all. Only God will save us."