The popular kannywood actress Maryam Booth must be depressed by now following her leaked nude video that went viral in almost all the social media platforms.
It is now a thing of shame to her considering her class as a kannywood actress, and her religion. But she is not giving up.
She has come out to make an official statement concerning her leaked nude video.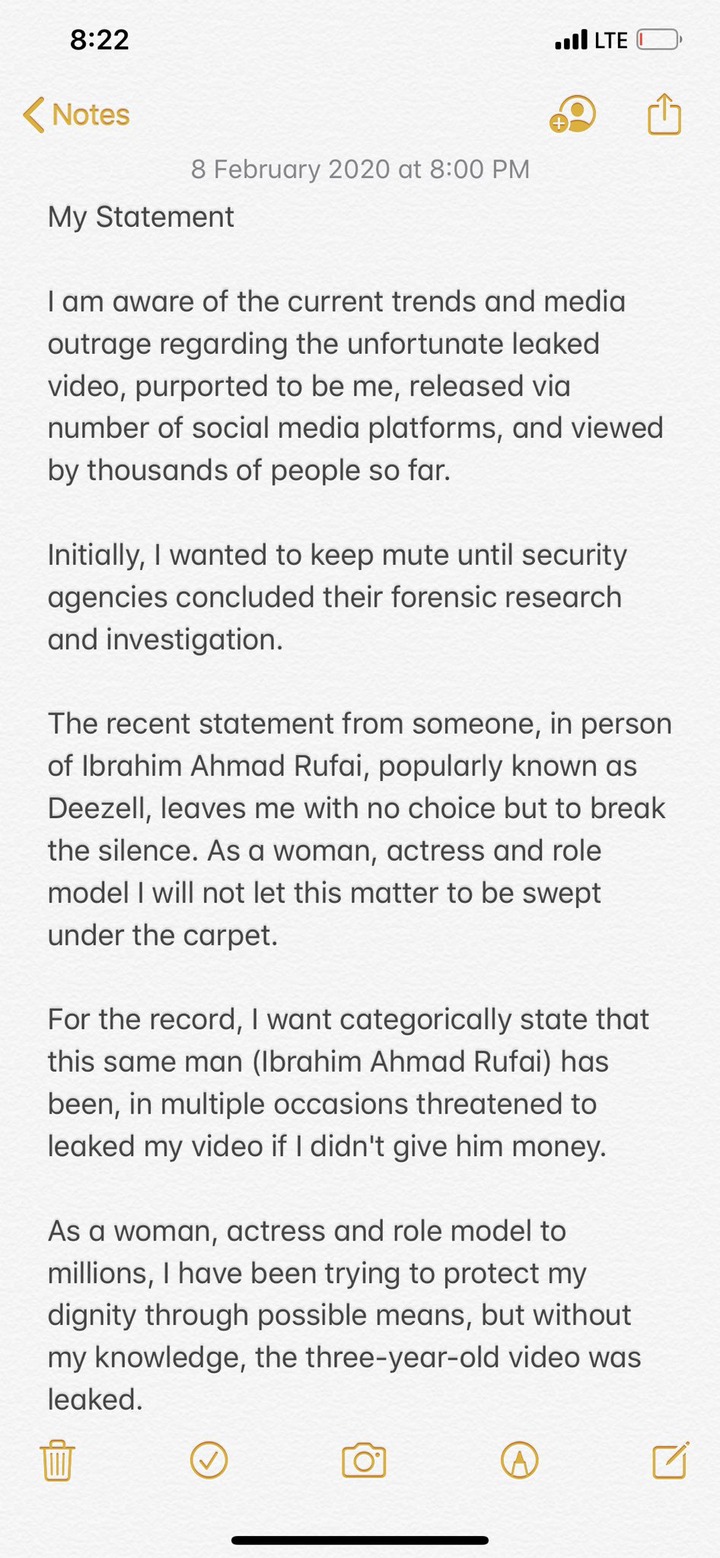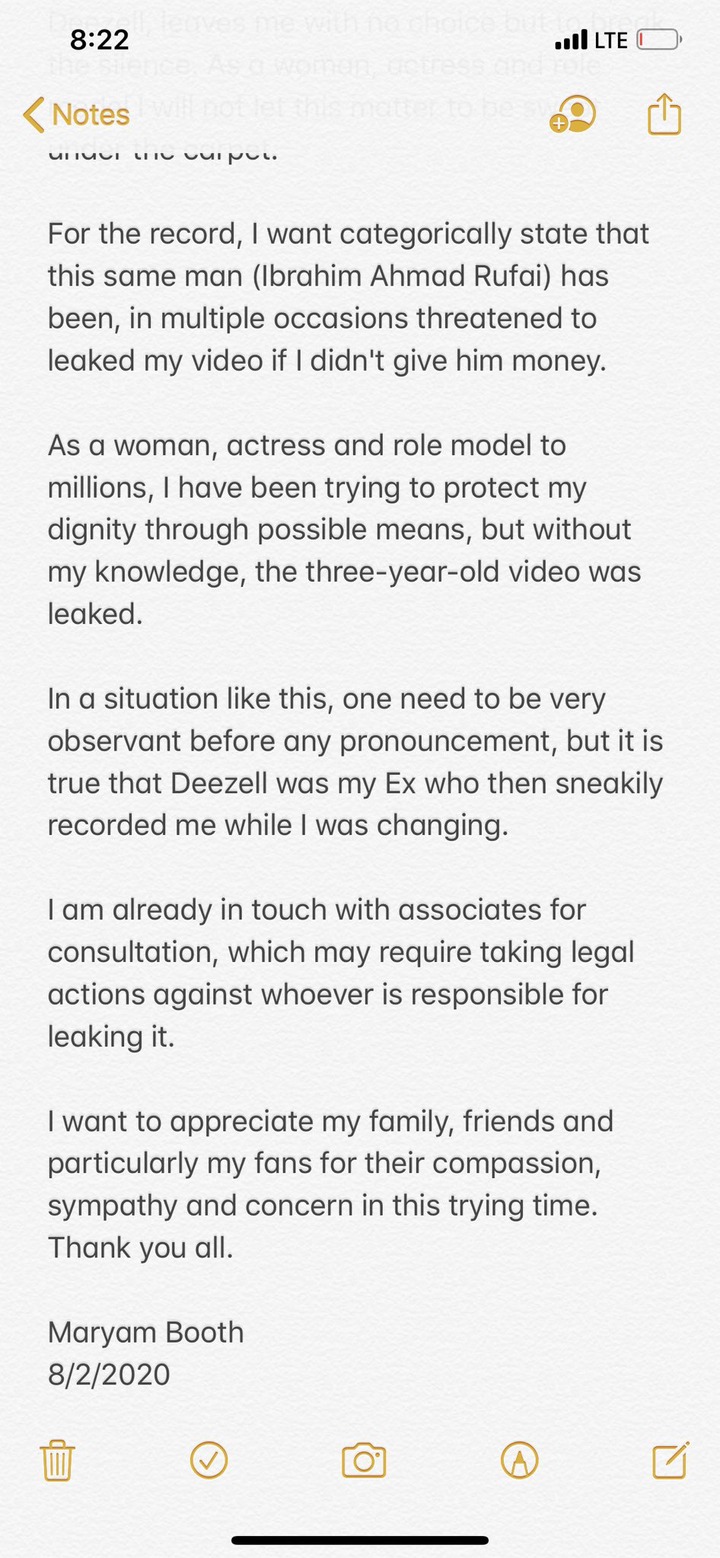 According to the statement she made available few hours ago, she has been trying to keep quiet until the security agents conclude their findings but couldn't hold on anymore.
She stated that the video allegedly released by Deezell is over three years now.She admitted that Deezell was her ex and can't believe he could have a video of such a long time.
She concluded that she must take a legal action against anyone that leaked such video.
Source: Opera News