Pandemonium broke out in Ibadan, Oyo State Capital on Wednesday afternoon as men of Motor Park Managers (PMS) headed by Alhaji Lamidi Mukalai popularly known as Auxiliary clashed with local security men called Agbekoya.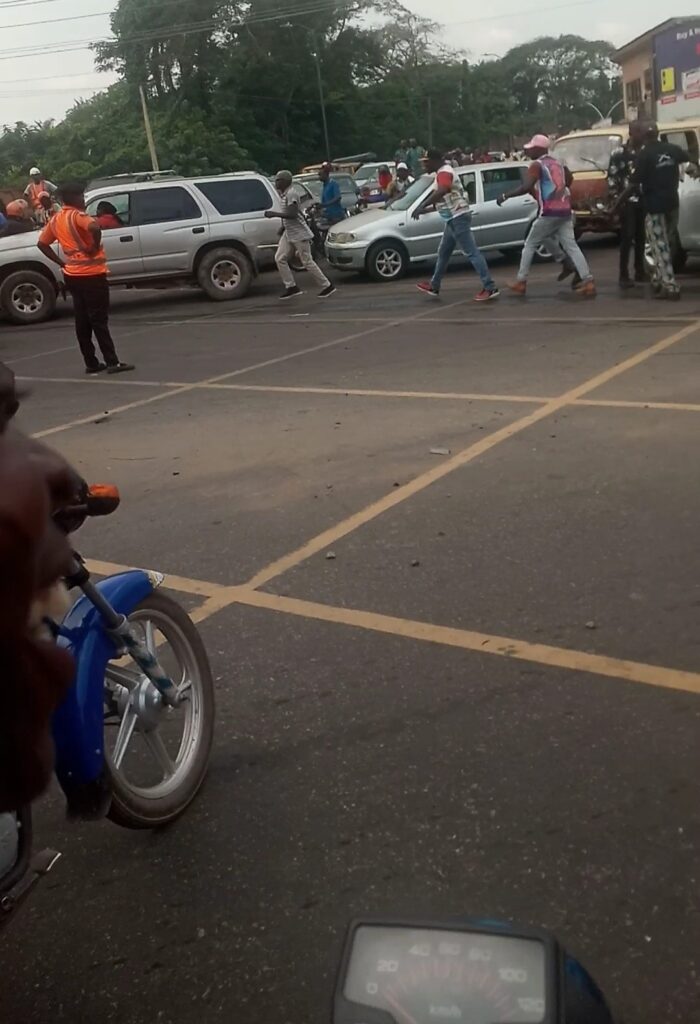 LiveTimesNG reporter who was at the scene of the incidence gathered that there was traffic jam at Idi-Ape junction caused by men of PMS who stopped motors to allow their boss, Auxiliary to pass.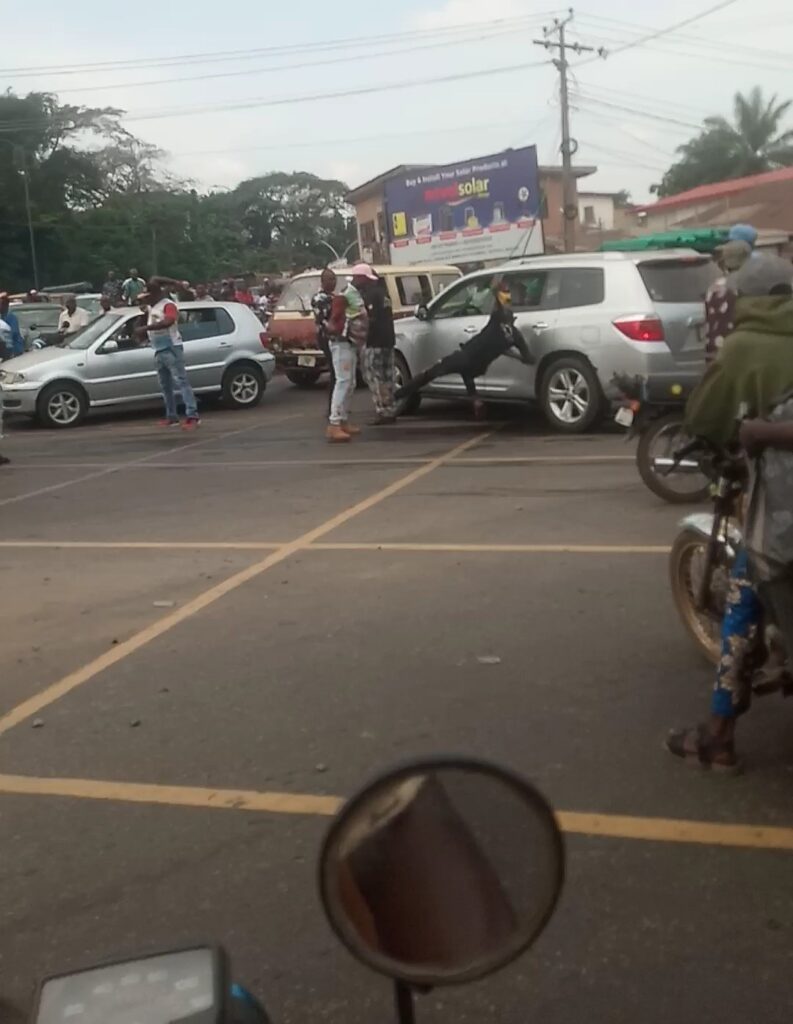 While controlling the traffic, men of Agbekoya defied order to cross the road. This made the PMS boys out of anger to intercept their vehicle, drew them out of the vehicle and beat hell out of them.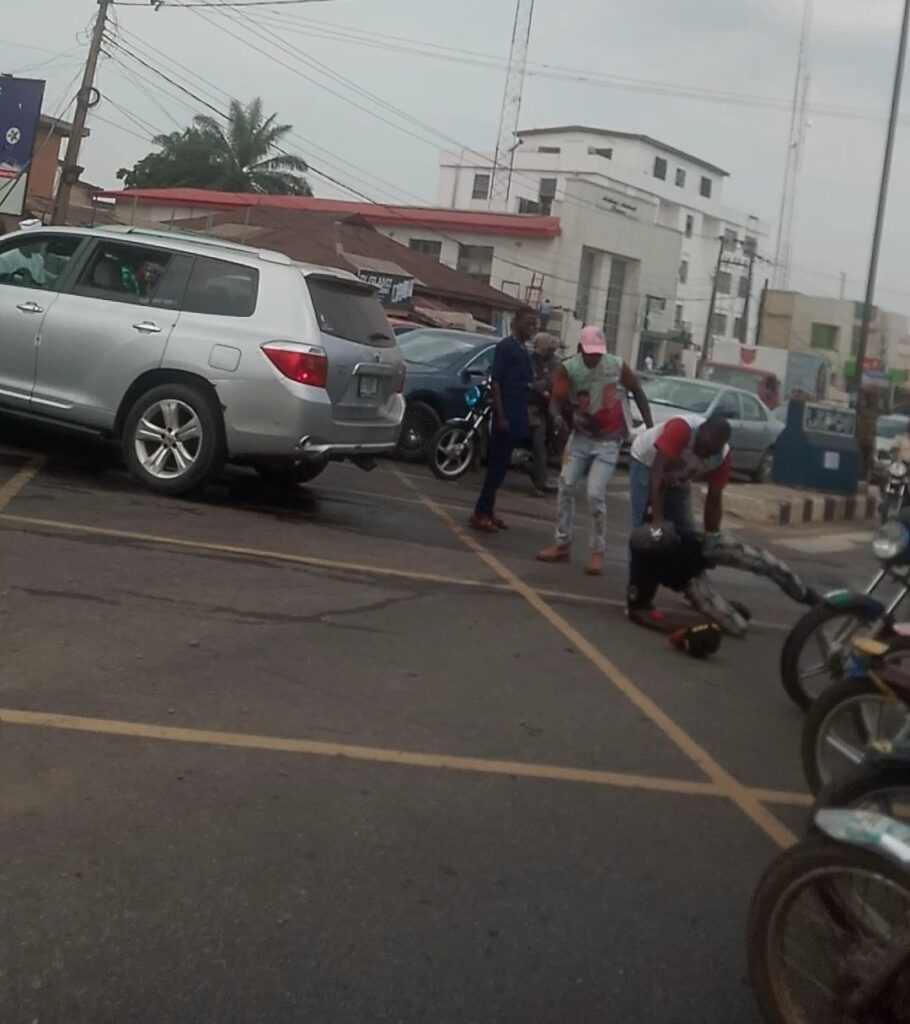 This however led to palpable fear by commuters who feared the scuffle might led to gunshots. The tension however later doused after Auxiliary alighted from his vehicle to settle them.
Watch details in videos below;