Nigerian relationship and mental therapist, Blessing CEO took to social media just a few moments ago to reveal the downsides of marrying or dating a single mother.
Taking to her official Facebook page, Blessing CEO shared a video of herself revealing the disadvantages of dating or marrying a single mother. According to her, the man will not be the topmost priority of the as the attention of the lady will be more on her child and not the man.




The relationship therapist also revealed that a single mother has a feeling or sense of insecurity around her. She feels the same reason why her first man left her may still play out in her next relationship or marriage and so, she feels so insecured.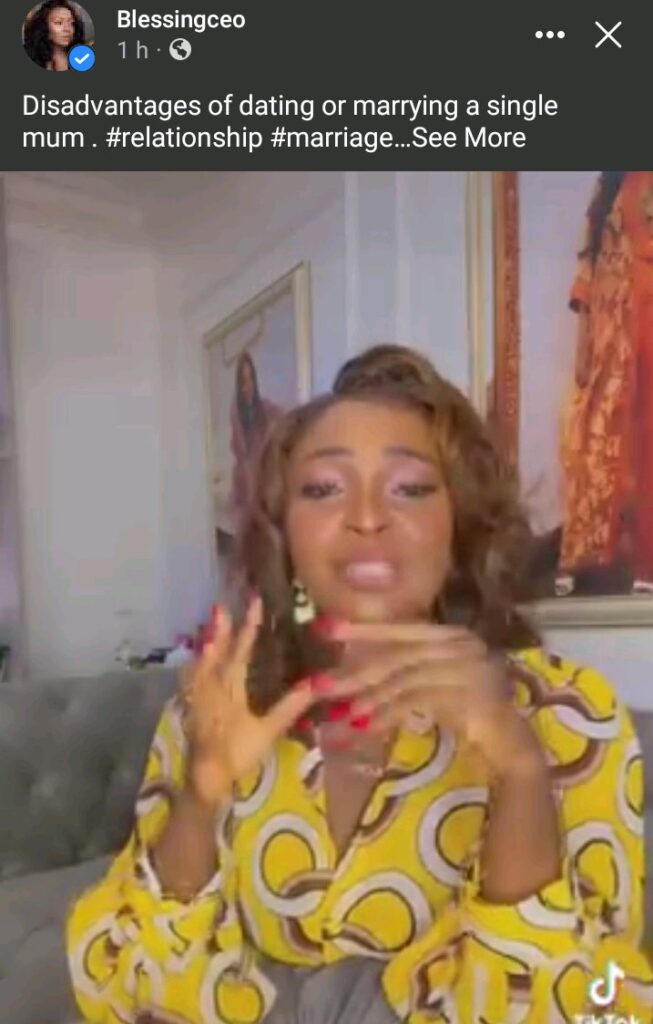 According to Blessing CEO, this kind of lady constantly needs reassurance from her new partner and if the man is not able to do this, the relationship might not go well.
Her followers have since taken to the comment section of her post to express their opinions on her submission.