By Suleiman Shehu
Thirty-nine maize farmers in Oyo State on Monday benefited from distribution of free farm inputs by the Federal Ministry of Agriculture and Rural Development (FMARD).
The News Agency of Nigeria (NAN) reports that each beneficiary was given five kilogrammes of maize seeds, three litres of herbicides and 25 kg of fertiliser.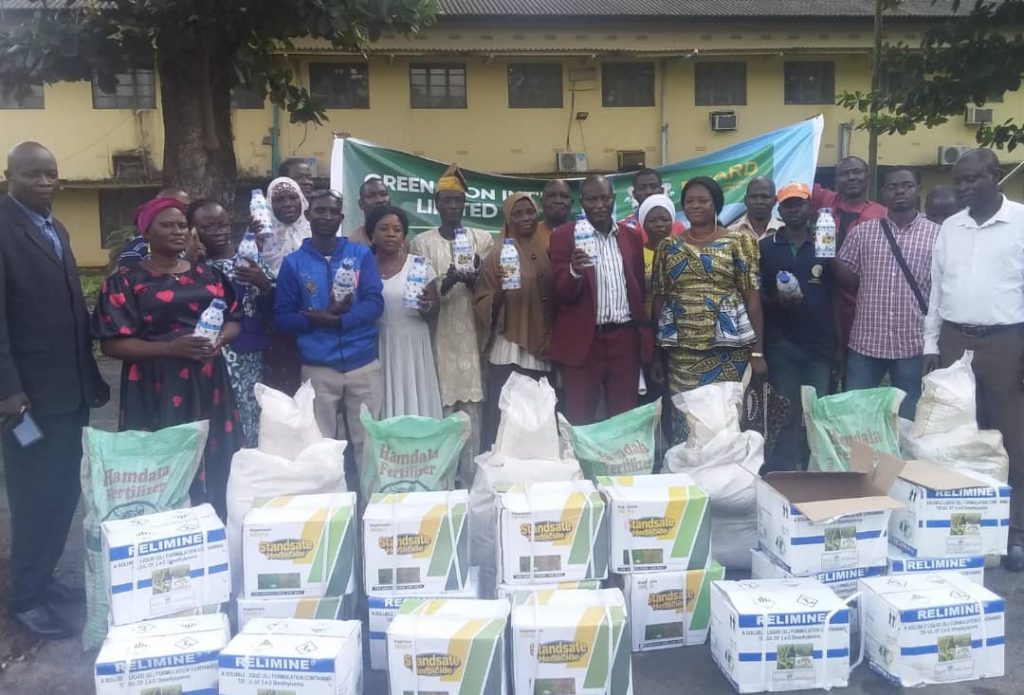 Distributing the items, an Executive Officer from the Ministry's Headquarters, Mrs Bose Adediran, said the selected farmers had been trained some weeks ago on proper application of the inputs.
Adediran said Federal Government by distributing the inputs aimed to assist the farmers to cushion the effect of the 2022 flood which ravaged farmlands in Nigeria.
"The gesture will go a long way in boosting the yields of farmers in the state and enable food sufficiency in the state and Nigeria in general," she said.
Adediran called on the farmers not to sell the inputs so as not to defeat Federal Government's aims in distributing the items.
Also commenting, the FMARD State Coordinator, Dr Florence Kakulu, said the beneficiaries were part of farmers trained on series of farm commodities by the ministry's Department of Agricultural Extension.
Kakulu, represented by the ministry's Agricultural Officer, Mrs Balqis Abdulateef, called on the beneficiaries to make judicious use of the inputs in order to achieve the desired result.
In his remarks, Mr Olatoye Abiodun, Director of Agricultural Extension,Oyo State Ministry of Agriculture and Rural Development, appreciated the FMARD for assisting farmers in the state.
Abiodun called on the farmers to plant the seeds and use other inputs according to best agricultural practices in order to have bumper harvest and food security in the state.
Speaking on behalf of the beneficiaries, Mr Adepoju Adeyemi, expressed gratitude to the Federal Government and the ministry for coming to their assistance at the right time.
He promised a judicious use of the items.(NAN)