A hip-pop artiste and rights activist, Eedris Abdulkareem, has congratulated the new governor of Kano state, Engr Abba Kabir Yusuf on his assumption of office as the fifth governor of the state.
While alleging that the last administration under the leadership of Dr. Abdullahi Ganduje's frivolous and visionless tenure, has plunged the state into huge mess, the Kano-born musician said the people of Kano can now have fresh breath and good tidings, which the brighter future for them all starts with the new day of Governor Yusuf's ascendancy into the Kano state as the governor.
This was contained in a letter of congratulations and commendation personally signed by him to the governor and made available to journalists on Tuesday.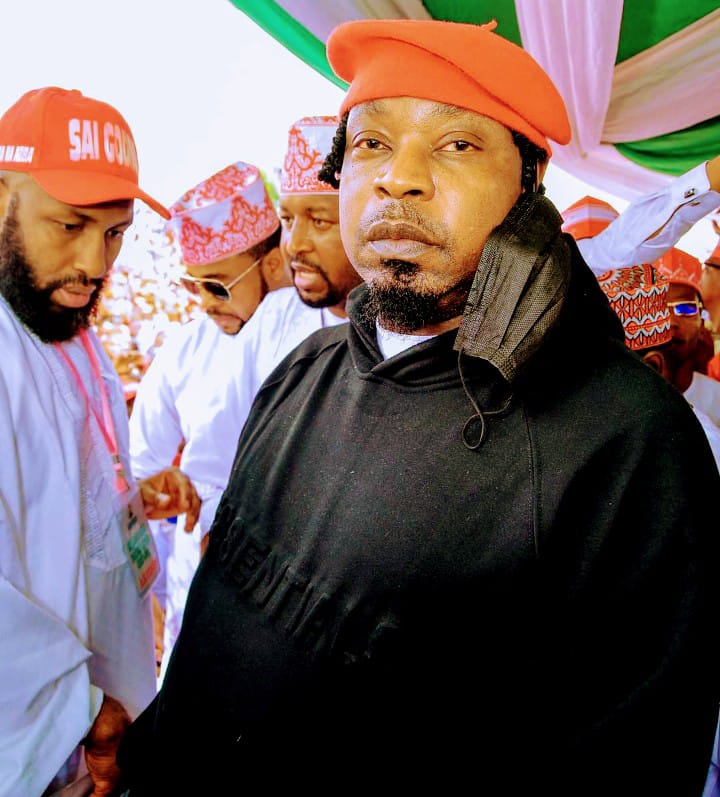 The letter read in part, "It is with utmost respect, honour and dignified awe that I write to humbly congratulate you on your ascendancy into office as the new executive governor of Kano state. It is indeed an honour well deserved, both for yourself as a public spirited leader, as well as for the good people of Kano State, who have been yearning for the kind of purposeful leadership that you can offer.
"As an unrepentant, thorough bred and buttered Kano boy myself, and as an eye witness who was billed to perform for you during your inauguration on May 29, by His Excellency Olufemi Ajadi Oguntoyinbo, the cerebral and highly loved Ogun State NNPP Governorship candidate at the last general elections.
"I must confess that the overwhelming support for your nascent leadership by Kano State indigenes and residents alike, as can be deduced from the unprecedented massive crowd that graced your historic inauguration truly overwhelming. It is a true testament to who you are and what you stand for as an individual.
"It is therefore pertinent to note in a sure-footed prophetic foresight Your Excellency, that Kano State is in for better tidings as could be seen on the expectant faces in the crowd during the ceremony and on the streets of Kano State.
"Your Excellency, Kano State yearns for a clear departure from the frivolous and visionless tenure of last administration, who bit the fingers that fed and nurtured him. By snubbing and departing from the well nurtured path set by our most able leader and mentor, Dr Rabiu Musa Kwakwanso, Alhaji Ganduje completely missed the mark and ended up badly.
"And that is why Kano people want an end to thuggery, wanton corruption, public robbery, incessant phone snatching and all the debilitating vices that debilitated Kano State under Ganduje's nonchalant watch. We want a new Kano State, and you can make this happen, and I for one is ready to be of service at all times.
"In conclusion, Your Excellency, in you Kano, our Kano has found a capable and trustworthy hand to deliver and rescue its entire citizens from the suffocating death grip of Ganduje and his band of revellers. Indeed, Kano can now have a long lease of fresh breath and good tidings, because a brighter future for us all starts with this New Day of your ascendancy into the Kano State Governor's office.
"May Allah Continue to Bless, Guide and Protect you and yours forever more…Amin".