Abdur-Raheem Adebayo Shittu, a Nigerian lawyer and politician from Saki in Oke-Ogun area of Oyo State. He was former minister of communications of Nigeria from 2015 to 2019 and has been billed for ministerial slot from Oyo State.
Before becoming minister, he had earlier served as a member of the Oyo State House of Assembly, becoming the youngest Honourable member at age 26, to take the office.
In 2022, he was appointed Director-General of Asiwaju Tinubu Presidential Campaign Organisation (ATPCO).
He was considered for this position because of how he handled the campaign of ex-President Muhammadu Buhari and Professor Yemi Osinbajo ahead of the 2019 election.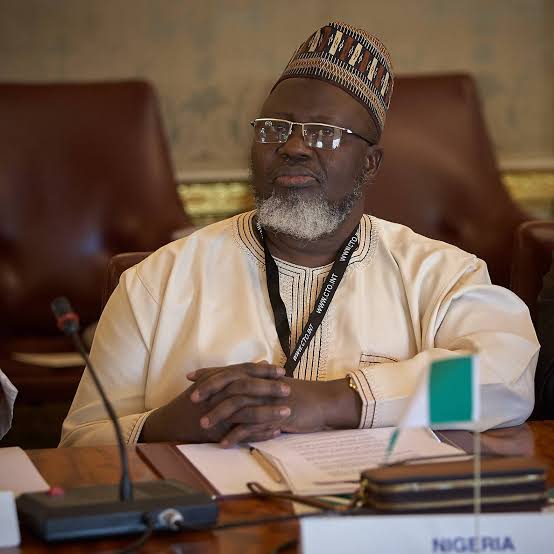 A list of persons considered for ministerial position from each state in the country and made available to Livetimes9ja revealed that the lawyer cum politician of note is one of them billed for the ministerial slot.
Below are scorecards of Barrister Adebayo Shittu
•Awards and recognition

Emerge Technology Summit Award
Oke-ogun Development Council Award
Nigerian Bar Association Ibadan chapter Award.
Nipost Service Award
Technology And Innovation Hall of Fame Delta State Award
Lagos State Chamber Of Commence And Industry Award
Wanostar Merit Award
Society of Family Physician Of Nigeria Award
Association of Telecommunications of Professional of Nigeria Award
National Youth Merit Award
Distinguished Personality Award presented by Muslim media Group Of Nigeria
Worthy Ambassador Award
Youth Focus Initiative Award
Excellence Award
National Association of Muslim Law Student O.A.U Chapter Award
University Of Ibadan School Of Business Award
Freelance independent Broadcasters Of Nigeria Award
Nigerian Computer Society Award
Path on For Loyalty Peace And Security by Nigeria Police Force Award
Nigerian mobile economy Award
TAAC 2018 Award
Association of mobile communication device technician of Nigeria Award
Omolere,Omolasho Nigeria, widows support, orphanage, men and women empowerment.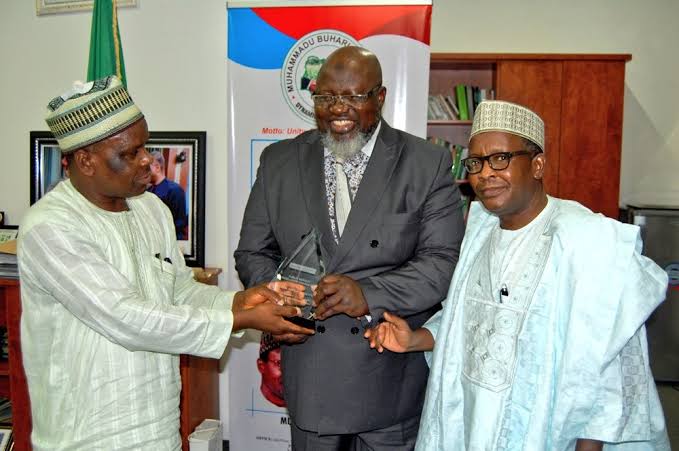 •Achievements in office
Facilitated establishment of a police secondary school at Igboora in Ibarapa land
Sponsored 12 citizens of Oyo State at master's degree level
Actively promoted the establishment of an ICT park of the ministry of communication within the Abuja technology village
Establishment of ICT Development Bank
Initiated the repositioning of the Nigeria postal service(NIPOST)
Establishment
Nipost microfinance bank
Nipost property and development company ltd
NIPOST transport and logistics company Ltd
NIPOST E-commerce service company Ltd
NIPOST E-government service company Ltd
NIPOST digital service company Ltd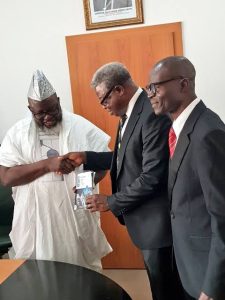 •Shittu has written the following books
Islam and Christianity: Why the conflict? – 1979, ISBN 978-9783148444
A modern introduction to Islam – 1979, ISBN 978-9783148468
Muslim Prayers for Everyday Success – 1985, ISBN 978-1484098134
What is Sunnan? What is Bidi'a?-1996
The position of Islam on interest (Ribbah) Derivable from current Accounts,Savings Account and Fixed deposit-1996
Daawah: the duty of every Muslim-1994
A Book of Qur'anic parables-2015
Path to Democratic socialism in Nigeria-1979
Justice in the shari'ah-1981
Islam for the sake of humanity-1998
Al-qur'anic: the first book of science-1994
A critique of Dr Adekilekum Tijjani's Handbook on the Tijjaniya-1996
Muslim path of paradise-1994
•Political offices
Honourable Member of the Oyo State House of Assembly in the Second Republic in 1979
Oyo State Commissioner for Information, Culture and Home Affairs (in the Victor Omololu Olunloyo administration) between October and December, 1983
Attorney General and Oyo State Commissioner for Justice (in the Rashidi Adewolu Ladoja government)
Member of the National Political Reforms Conference in 2005[5]
Minister of Communications. 2015-2019
•I.C.T Related Conferences
Head Nigeria delegation to the international telecommunication union (I.T.U). world radio communication conference.Geneva, Switzerland
The 2-Side event on "Dot Africa GTLD: Hope for realising Africa's digital presence and digital economy and sustainable development New York U.S .A
GSM mobile world Congress Barcelona Spain
Working visit to Korea Telecommunications Seoul Korea south
Working visit to satellite manufacturing and launch site Beijing China
Head of Nigeria delegation to the international investors platform at the united nation's I.T.U forum (Nigeria investment session) Bangkok Thailand
The 2016 session of I.T.U Council of ministers Geneva Switzerland
Head of Nigeria delegation to I.T.U plenipotentiary conference PP-18 Dubai UAE
Head,nigeria delegation to I.T.U at workshop of the internet cooperation for assigned names and number (ICANN) Government advisory committee Dubai UAE
One-Day meeting of ministers of I.C.T in Africa at I.T.U headquarters Geneva Switzerland
Below 👇 are list of persons considered for ministerial slot from each state in the country…
Rivers. Barr Wike
Kaduna. Ahmed Elrufai
Katsina. Sen Abu Ibrahim
Kano. Eng kwankwaso
Kebbi. Bagudu Atiku
Nassarawa. Tanko Makura
Delta. Pat Otomi
Ogun. Spk Bankole
Lagos. Ambode
Ekiti. Dayo Adeyeye
Kwara. Sen R. Saraki
Sokoto. Musa Adar
Zamfara. Mahmud Shinkafi
Borno. Sen Abubakar Kyari
Plateau. Mr Lalong
Benue. Prof Christopher Sl
Yobe. Dr Ibrahim S
Adamawa. Sen Benani
Taraba. Alhaji Hameed
Kogi.chief Bamidele
Bayelsa. Temi Alaide
Cross Rivers. Ben Ayade
Ebonyi. David Omahi
Niger. Hajia Aishatu Musa
Imo. Mr Stephen James
Anambra. Andy Uba
Osun. Prof Olubenga Taheer
Ondo. Dr Bamidele O
Enugu.. Mr C Ugochukwu
Bauchi. Alhaji Sani Ibrahim
Oyo. A. Shittu
Edo. Francis Alimikhena
Akwa Ibom. Mrs J Ekanem
Gombe. Umar Abdullahi
Jigawa. Sen S Nakudu
Abia. Prof C Abraham