The Oyo State Plank Sellers' Association, Bodija market on Saturday morning paid an impromptu visit to the home of Oyo South Senatorial District senator -elect, Barr. Sharafadeen Alli to tender appreciation for his gesture over recent fire incident in their market.
The plank sellers led by their chairman, Waliyu Aderoju also paid the visit to congratulate the senator -elect for the first time after after his victory at February 25 presidential election that made him emerged as winner.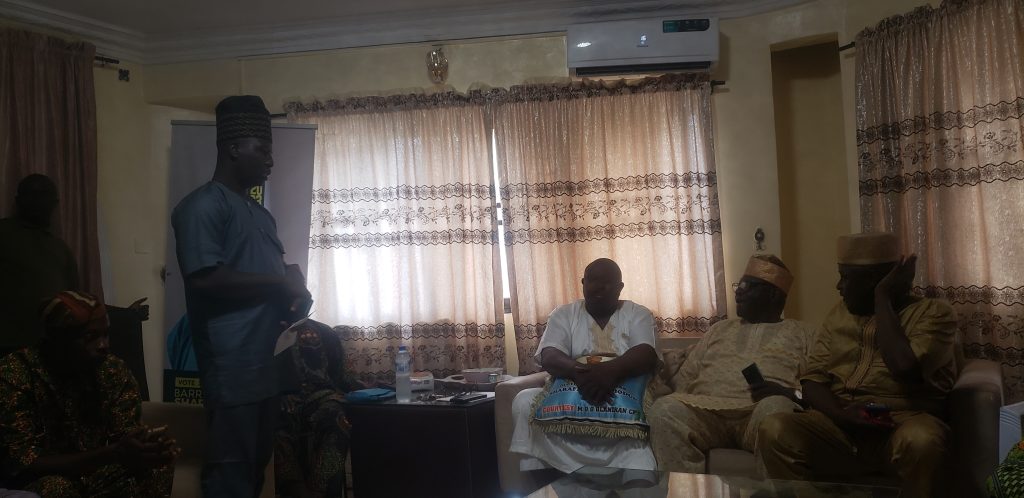 Speaking at his Bodija residence, the chairman of the plank sellers, appreciated the Barr Alli while he urged him to continue with his good gestures.
He said: "We have come to congratulate you over your victory at the poll and to appreciate your gesture for providing relief materials during recent fire incident at our market.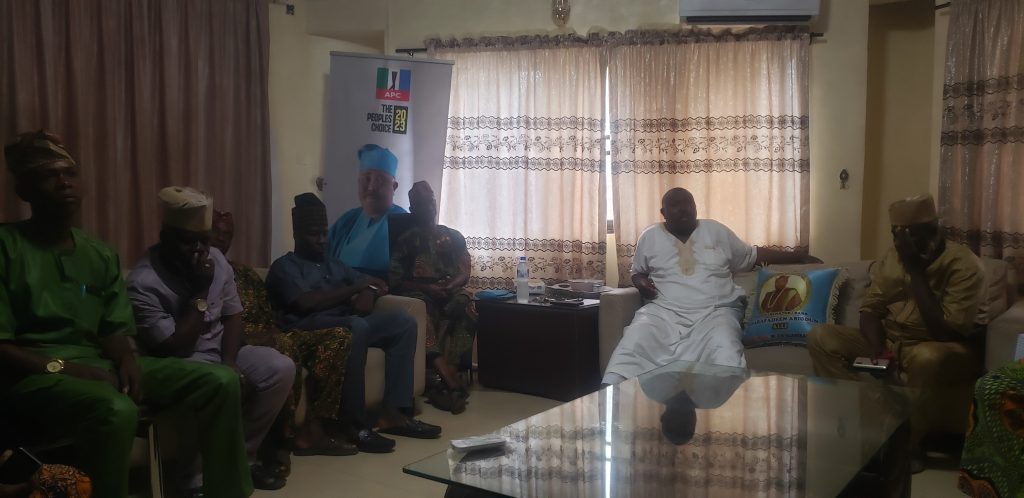 "We urge you to continue with your good gestures. We remember the the day you came to commiserate with us in the market over the fire incident, the Baale of the market said a lot of good things about you.
"We also appreciate you for your frank talks and for not always mincing words. I remember a day you told us to prepare our children for jobs other than white collar jobs. Despite your penchant for assisting people to get government works, you nevertheless said the truth. This has awaken our spirit as parents and we thank you for your supports to all and sundry.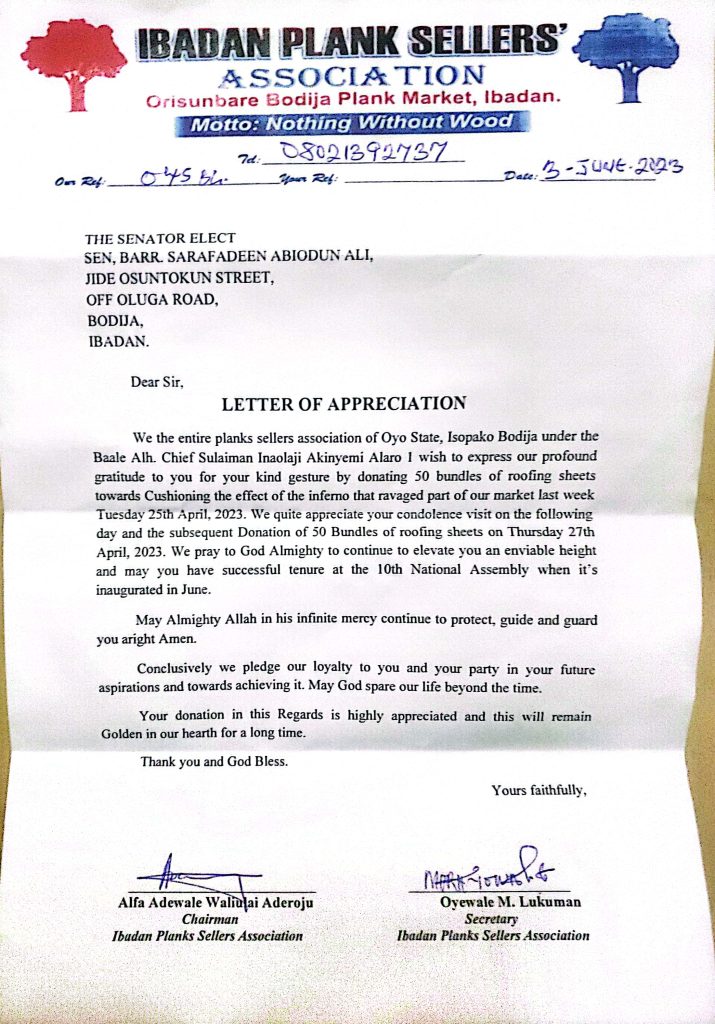 Reacting, the senator -elect thanked them for the visit and for showing appreciation for what he had done so far.
He said: "I wish I can do more but still thank God for what I can do so far. If I didn't do these, God will raise another person to do them.
"I pray God will make victims of the inferno recover from the losses completely. I always have my people in mind to help them in the society. Although, sometimes it escapes mind to do certain things and that's why I need you to advise me.
"I haven't read it in the news before somebody called me and told me about the fire incident and I deemed it fit to visit the scene and do whatever I could do to assist. I really appreciate your visit", Alli said.