There is a commotion in the Ring Road branch of Guaranty Trust Bank as aggrieved customers besieged the bank to complain over alleged withdrawal of funds from their accounts.
Our reporters who was in the banking hall during the customers' altercations with the bank officials noted the unlawful withdrawals were as a result of hacking of their accounts by some unscrupulous persons who had access to the bank's system.
One of the staffs of the bank told an aggrieved customer while pacifying him that a sum of  N49,000 was also deducted from her account.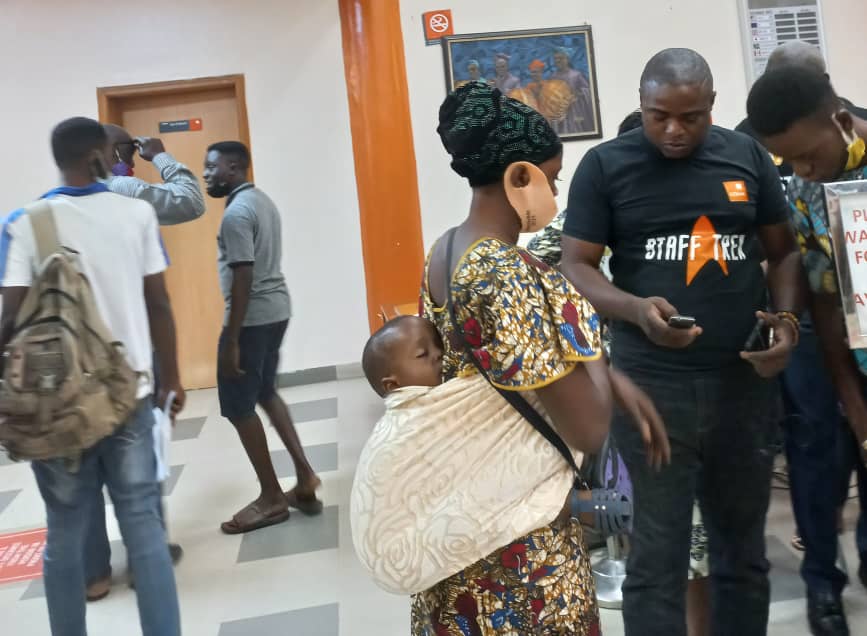 Another victim, who wore a white garment and described herself as a prophetess, but who does not want her name in print, disclosed that a sum of N2,000 was unduly deducted from her account.
According to her, "That is the money I want to give to my child to go to school this morning. I am a prophet. I know the stress I go through before I could get the money. Give me my money now", he complained.
Our reporter gathered that the unlawful deduction occurred between Thursday evening and early hour of Friday which made the affected persons besieged the bank to lodge complaints.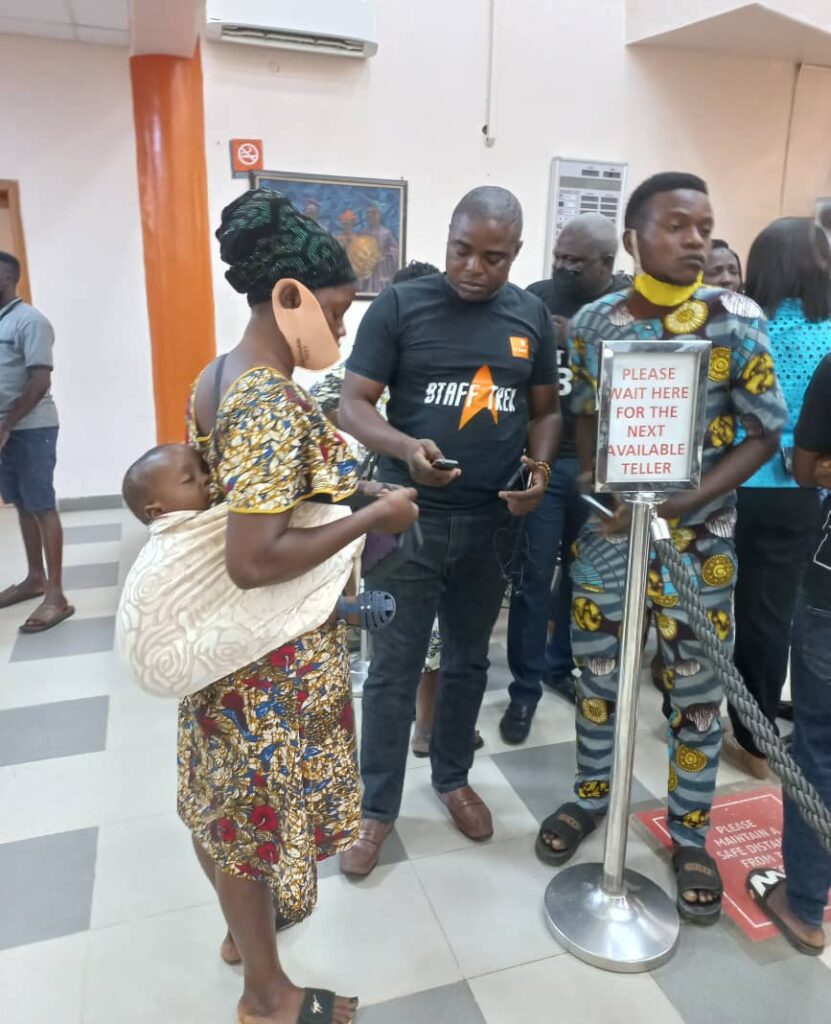 Our reporters gathered that about 15 customers who were affected have earlier came to the branch while others numbering about five were in the banking hall protesting. One of them was a man whose one million Naira was deducted. Another was a man who said $200 was deducted from his account among others our reporter spoke with during the protest. The man whose $200 was deducted was seen quickly withdrawing his remaining $300 from his account as he handed the bank to God to avenge him.
The bank officials were quick to lock the entrance of the bank to disallow other complainants to enter. Our reporter also gathered that customers affected were not only from the branch but from other branch offices of GTBank.
But a staff of GTBank at Bodija told LiveTimesNG that there is nothing like that in his branch and other branches of the bank in Ibadan.