The city of Mississauga in Ontario Canada was agog with the display of Nigeria and Africa's rich cultural heritage at the maiden edition of The Drum Festival, (Ayan-Agalu) with the theme "Rejigging Yoruba Cultural Heritage: As Catalyst for National and International Unity, Progress and Development on July 28, 2023. The cultural fiesta which was organized by The Drum Online Media Incorporation, was well packaged and attended by the crème de la crème eminent personalities, such as government functionaries, royal fathers, political and religious leaders, cultural enthusiasts, socialites among others, from The North America, Europe, Asia, Africa, especially from Nigeria.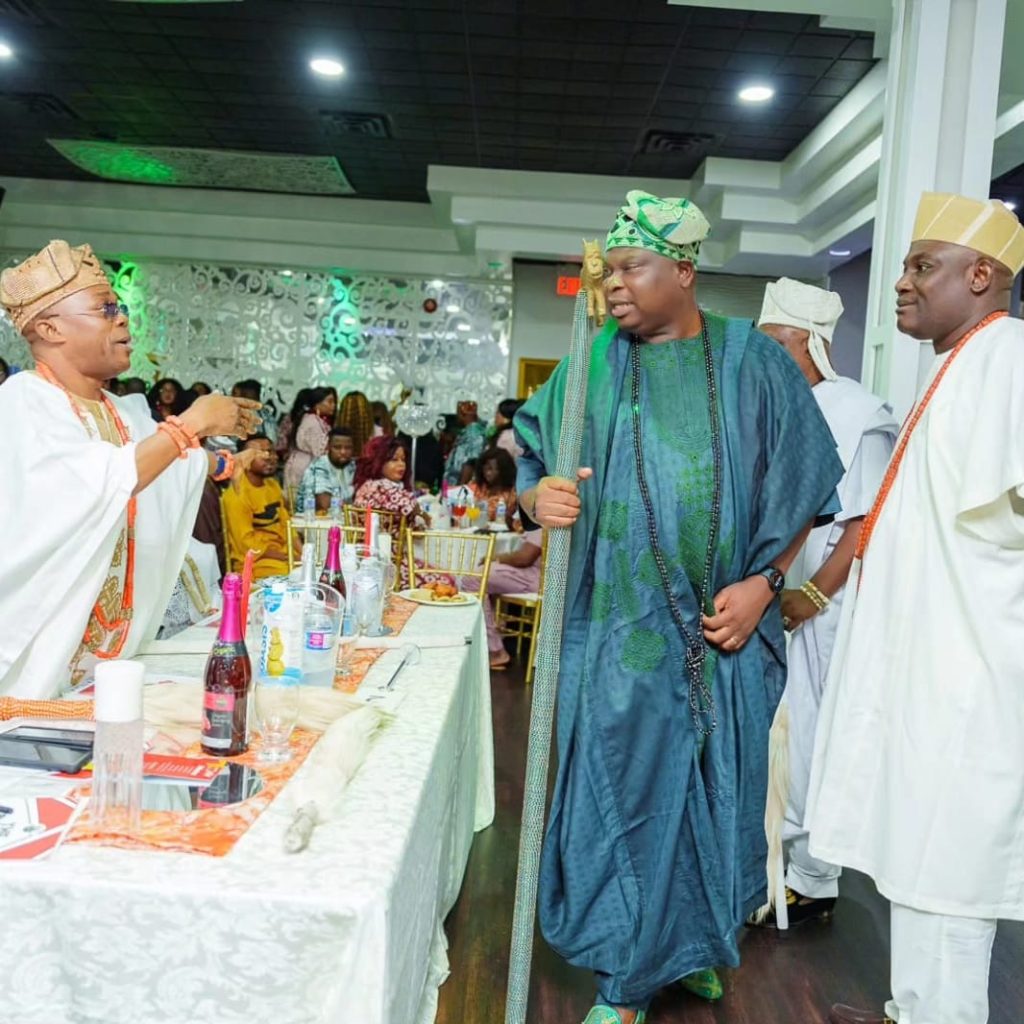 The maiden edition festival was celebrated uniquely with the massive turnout of tourists, from within Canada and abroad, visitors, fun seekers, journalists, and residents.
Various dance groups from Brazil, Iran, Uganda, Kenya, Nigeria communities in Canada and drummers played to the admiration of culture enthusiasts. People were were fed with different kinds of local and continental foods.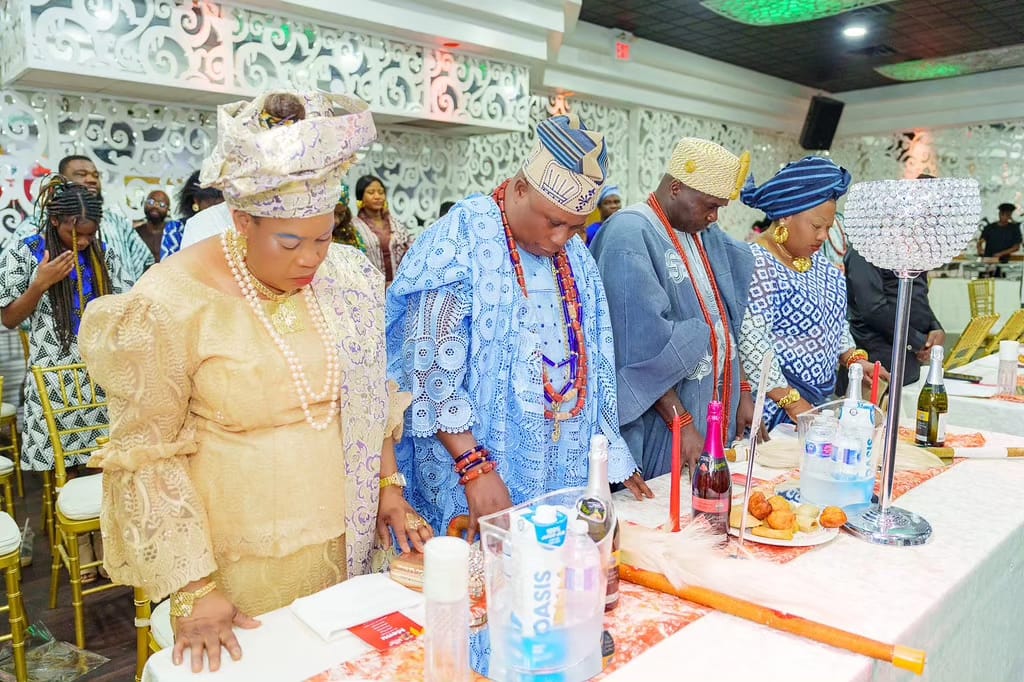 In his welcome address, Publisher of the Drum Online Media Incorporation and convener of the Drum Festival (Ayan-Agalu) Festival, Prince Segun Akanni said the prestigious event could not have come up as a better time and moment given the avalanche of social, economic, political and religious challenges plaguing Africa as a continent.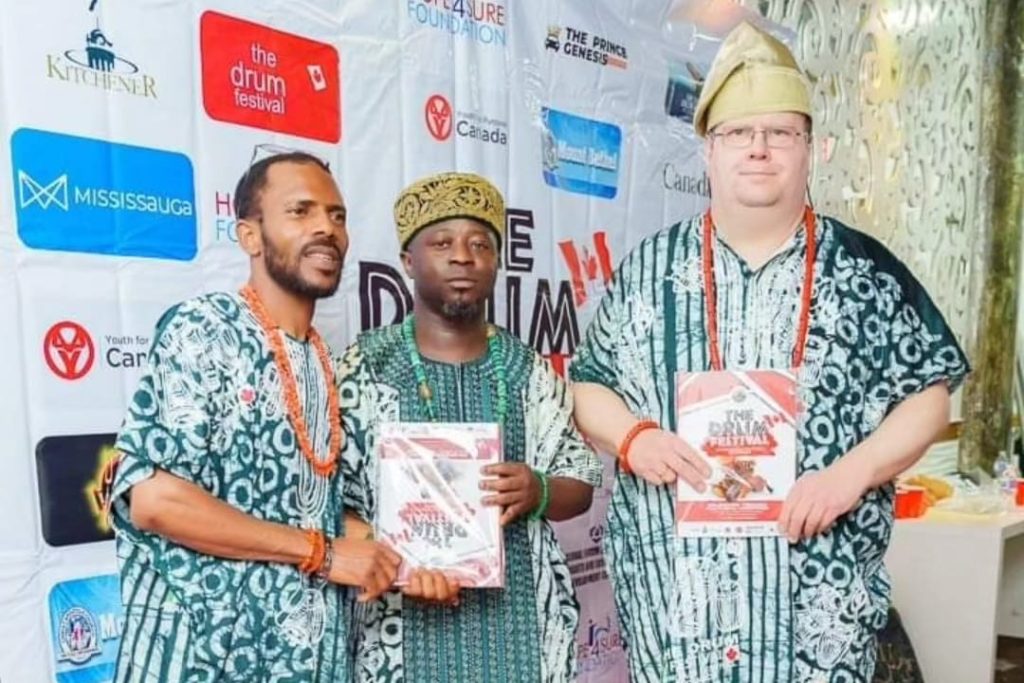 In his words " There can be no gainsaying that the festival's theme "Rejigging Yoruba Cultural Heritage as Catalyst for National and International Unity, Progress and Development- The Ayan-Agalu Example" is not only apt but timely given the legion of cultural erosion and neglect of core societal values that has pervaded most African countries, especially among the Yorubas' of South West in Nigeria".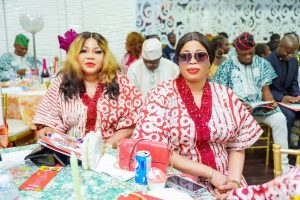 Celebrating culture through the drums reinforces our collective desire and zeal to rejuvenate our moribund cultural heritages.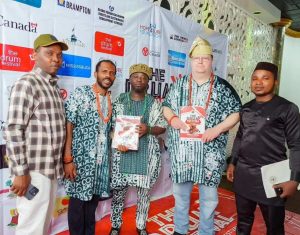 My involvement in the preservation, restoration, promotion of Africa's and Yoruba's Cultural Heritage and values dates back to over twenty years, an exploit which has taken me to over thirty countries of the world. Akanni said.
The occasion was also used to honour prominent Nigerians and Canadians who have shown support for Nigeria's culture and heritage.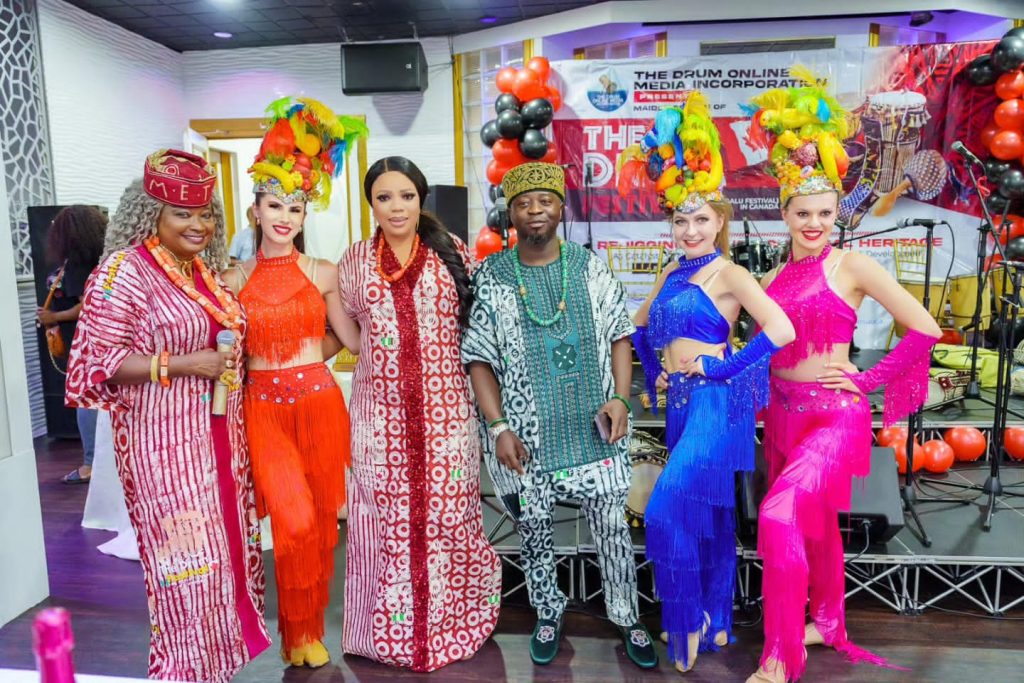 Some of the awardees include Governor Ademola Nurudeen Jackson Adeleke, Executive Governor, Osun State.Oba Saheed Ademola Elegushi, The Elegushi of Ikate-Elegushi Kingdom, post-humous award to late Chief Raymond Aleogho Dokpesi, Founder, DAAR Communication. Others are Gerry Weiner, former Canadian Immigration Minister and Secretary of State of Canada, Adebo Edward Ogundoyin, Speaker, Oyo State House Of Assembly, Dele Momodu, Publisher, Ovation International Magazine, Musiliu Akinsanya Oluomo (MC), Chairman, Lagos State Parks and Garages, Nura Sani Kangiwa, Director General, National Institute for Hospitality and Tourism. Dr. Oludare Akande, Chairman, Bellagio Air and founder, American Polytechnic of Nigeria, Lawal Quadri Obawole. Baada of Otta, Awori Kingdom, Ogun State and Senior United States of America' s military officers.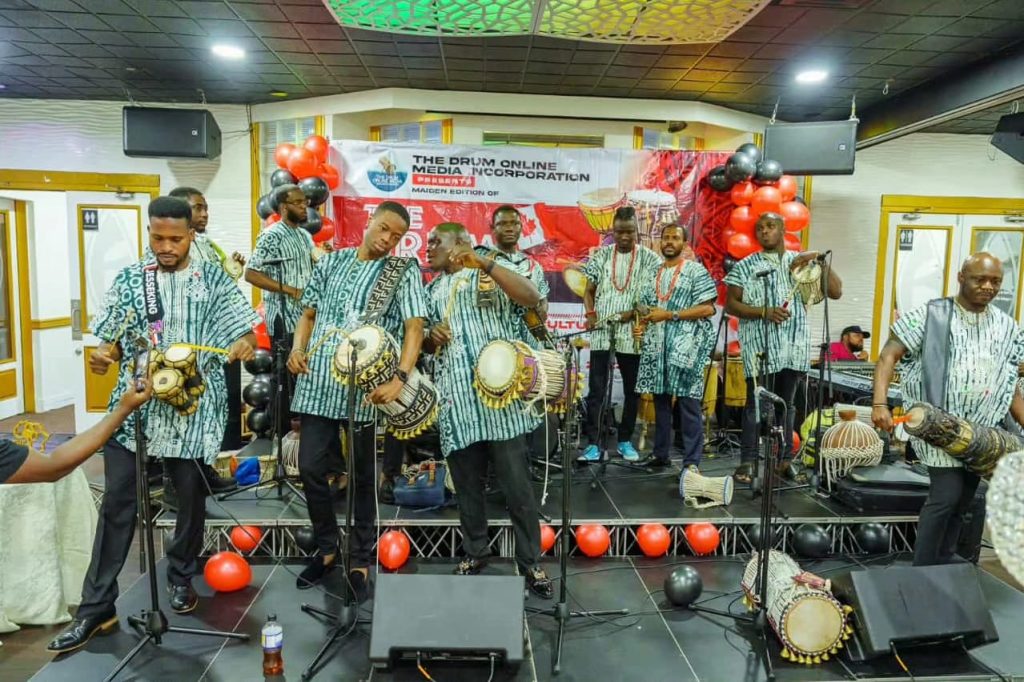 Prime Minister of Canada, Prime Minister Justin Trudeau commended Prince Segun Akanni for his hard work in organizing the festival and commitment for cultural exchange. He explained that Canada is truly a multicultural nation, made stronger and more resilient by diversity. " The festival offers a wonderful opportunity to celebrate the richness, beauty and diversity of African and Nigerian culture, and highlighted many contributions that Canadians of African descent have made, and continue to make , to our country in all fields of endeavour", he added.
Doug Ford, Premier of Ontario-Premier Ministre de Ontario said; ".Ontario is proud to be home to a vibrant African and Nigerian population. This festival is an opportunity for Ontarians to celebrate the many contributions these communities have made to the cultural and economic fabric of our province. I thank The Drum Online for organising this event, and for everything you do to keep African communities connected and informed".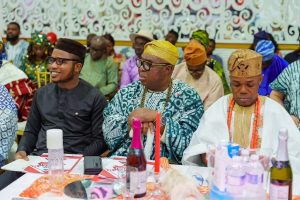 The Nigeria High Commissioner to Canada, HE Adeyinka Asekun said, I am very pleased with your initiative to convene the inaugural Drum Festival aimed at promoting the prestigious culture of the Yorubas from Southern part of Nigeria. Cultural diplomacy is a cardinal aspect of Nigeria's foreign policy and a very key area of focus of the Nigeria High Commission In Ottawa. To this end, we are therefore glad to confirm our support for this event.
Governor Ademola Adeleke of Osun State said " I am indeed proud of the organizer and his team for this noble and legendary initiative aimed at revamping our indigenous tradition and culture from a state of near oblivion to a realm of global pedestal of fame, relevance, and glory".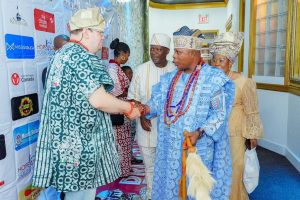 Ooni Adeyeye Enitan Ogunwusi, Ooni of Ife said, "The Drum Festival has its root in the kingdom of Ife, South Western Nigeria and is a symbolic presentation of our culture, particularly in relation to our social live, religion, monarchy and other core aspects of our existence. I hereby congratulate my son, who is the convener of this initiative, Prince Segun Akanni and his team for their efforts in celebrating the prestigious Yoruba and indeed African culture".
The Mayor Of Brampton, Patrick Brown commended the efforts of the convener, Prince Segun Akanni for his legendary initiative. He said, the Yoruba race is undoubtedly, one of the most endowed races replete with rich and prestigious tradition and culture in the world today.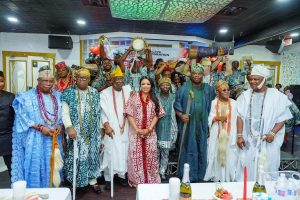 Oba (Prof) Adekunle Adeogun Okunoye, Eburu of Iba, Osun State and guest speaker in his paper presentation on the theme of the festival said " reinventing the art of drumming may mean the revival of the profession in Yoruba society, the enhancement of the dignity of the practitioners, and the documentation of the drumming tradition in films for future scholarly studies.
The Olota of Otta, His Imperial Majesty, Oba Prof Adeyemi Abdulkabir Obalanlege commended the organizer for showcasing Africa's cultural products. I really admired how you have organized yourself, your resilience, and your untiring efforts to deliver this noble project.
Former Canadian Minister of Immigration and Secretary of State of Canada, Hon. Gerry Weiner said he hopes this cultural convergence would further reinforce and solidify the cultural relationship between Nigeria and Canada while also ensuring that both countries maintain and sustain the solidarity that the festival has the potential of establishing.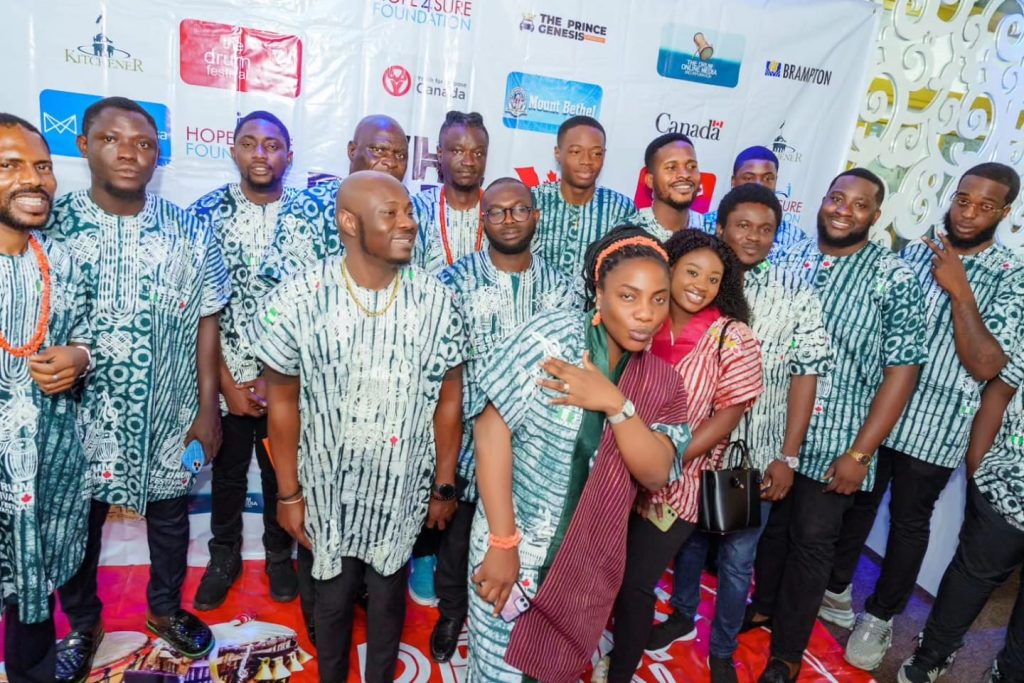 Aare Dele Momodu, Chairman Ovation Media Group in his goodwill message said, " I congratulate and felicitate with you for celebrating African, especially Yoruba culture and tradition, by organising the maiden The Drum Festival (Ayan-Agulu Festival) in Ontario, Canada.
Ayo Owodunmi, Kitchener City Councillor, Ward 5, said, " As a passionate Nigerian Canadian and a passionate advocate for the preservation and promotion of our cultural heritage. I commend the organiser, The Drum Online Media, for their unwavering commitment to the recognition and promotion of Africa and Nigeria's cultural heritage on both national and global platforms.
The Yoruba race is blessed with rich and prestigious tradition. We must celebrate and showcase these cultural festivals to the world to appreciate the diversity of our unique heritage. It is an honour to celebrate this festival and pay homage to the drumming prowess and legacy of Ayangulu.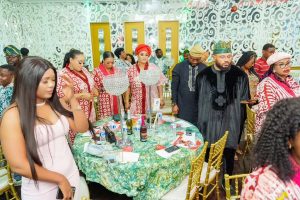 One of the convener's daughters, Olajire Grace Akanni told the gathering that drums should be played to children because it helps them reduce stress and makes them smarter. Drumming is physically intense for kids but it helps burn calories in 30 minutes of play and dancing to its rhythm. Also When kids learn how to play the drum, it helps them not to be bored and it is very easy to learn .
Some of the dignitaries that graced the occasion includes the representative of the Nigeria High Commissioner/Ambassador, His Excellency Adeyinka Asekun, Mr. David Toyin Apinran, The Olota of Otta Awori, Ogun State, Oba (Prof) Adeyemi Abdulkabir Obalanlegen, Oloba Of Oba Ile, Osun State and The Deputy State Chairman of Osun State Council of Obas, His Royal Majesty Oba (Dr) Adekunle Asamu Oyeyemi.
Others are Alagbara of Agbara, Ogun State, HRM Oba (Bar) Lukman Jayeola Agunbiade, Alakola Of Akola Ijesa kingdom,
Osun state, HRM Oba (Dr) Festus Adekunle Adeyemi, The Olojodu Of Ojoduland,
Lagos State, HRM Oba (Dr) Samuel Olusegun Shobowale Benson, His Royal Majesty Oba Alagbe Adio Moroof
Elegushi of Egushi Otta Awori Kingdom.
His Royal Majesty, Oba Olanrewaju Ige,
Alaaye of Ijesa land, Osun State, Councillor Ayo Owodunni, among others.