A vicious kidnapper known as Godwin Heron, who hails from the town of Lobia, South of Ijau LGA, Bayelsa State, and who terrorized the indigenous people of Bayelsa, has been arrested by the Bayelsa State Police Command.
The notorious kidnapper, popularly known as Big Daddy, has reportedly kidnapped the acting governor's sister, the Inspector. The suspect also reportedly kidnapped popular local musician Pereama Freetown, Amaebi Effele, aka Double Snake, who was on the way to negotiate the release of one of the kidnapped victims. This notorious criminal was also involved in numerous kidnappings, including Pena Mogg and many others who were on their way to pay the ransom.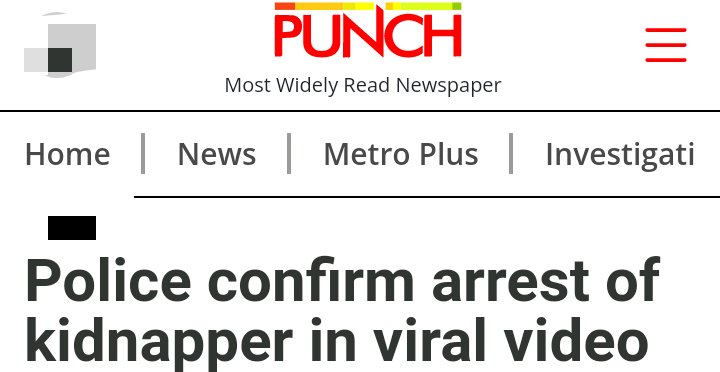 This suspect was also an extremely ruthless and vicious kidnapper, wicked enough to force his victims to eat human feces as his daily sustenance until his death. He has been involved in kidnappings over the years and has been wanted by the police many times.
According to one of the victims who described his ordeal, he stayed in a criminal's den for a week and said he saw hell while criminals were on their hands.
He added that the suspects were feeding them their faeces almost every day as a daily ration. He added that he was the most brutal kidnapper he had ever encountered. The suspect wasn't lucky, however, as the police got good information about him and raided him at his hideout.
SOURCE: PUNCH