…as Cleric urges Gov to always seek face of God
Oyo State Governor, 'Seyi Makinde, on Sunday, declared that he would not fail in the process of taking the state on a path of sustainability as promised.
The governor equally stated that his re-election, which was as a result of divine intervention, would propel him to work harder to bring more benefits to the people of the state.
Makinde spoke at a thanksgiving service held at the Sword of the Spirit Ministries, Precious Cornerstone University, Olaogun, Ibadan.
Addressing the congregation, the state governor used the occasion to re-assure citizens of the state that his administration would keep tracking its efforts on a yearly basis to ensure that the plans he has for the state are achieved.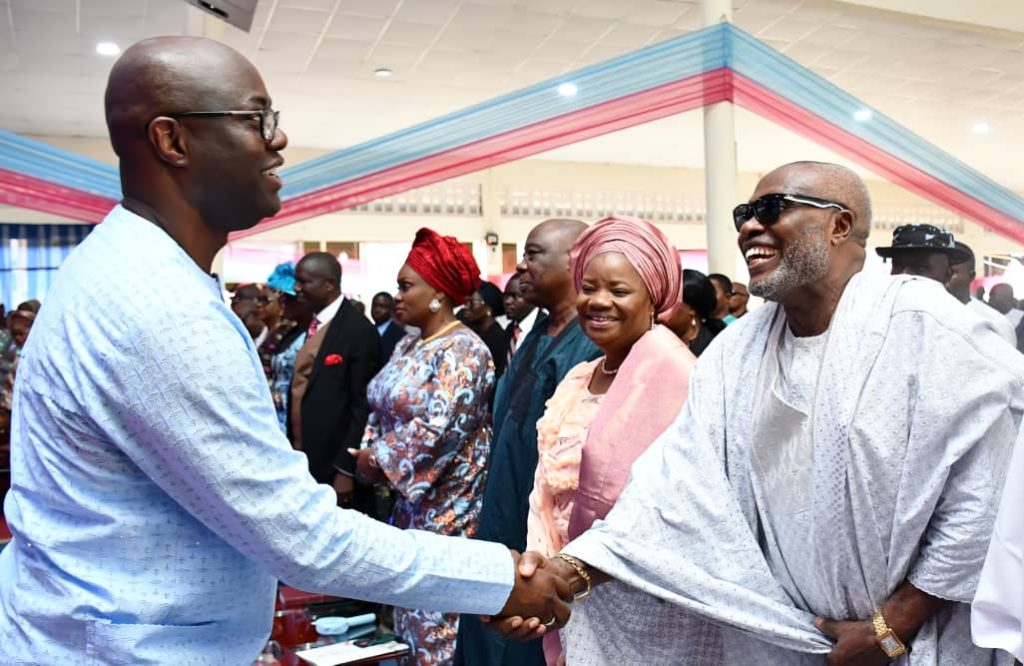 According to him, the sustainable development of Oyo State 2023 – 2027 begins on Monday as there won't be network failure in the governance of the state.
"Because it is the Will of God to return for the second tenure, He (God) will make out the Will for us to take Oyo state on the sustainability path," he said.
X-raying the achievements of his administration in the past four years, Makinde promised to build on the developmental programme that were already in place.
He assured all Oyo state residents of his commitment to the socio-economic development of the entire state.
He urged all men of God, 'fathers of faith', not to relent in praying for his government to succeed.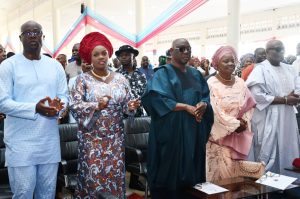 In his sermon, the former President, Christian Association of Nigeria (CAN), Rev. Supo Ayokunle, urged Makinde to always seek the face of God in all his endeavors.
According to Ayokunle, God has put Gov. Makinde to lead the people of the state, irrespective of religions they worship.
He enjoined him to be courageous in taking decisions that would impact positively on the people of the state.
The founder of the church, Bishop Wale Oke, commended Makinde for providing good governance in his first tenure and urged him to build on the achievements recorded.
The cleric, led the congregation to pray for Gov. Makinde for a successful tenure as he commences a second term on Monday.
The former Senate President, Sen. Adophous Wabara; a Board of Trustees member of the Peoples Democratic Party, (PDP) Remi Kuku; deputy national chairman of PDP, Taofeek Arapaja; Sen. Hosea Agboola; Sen. Gbenga Babalola; Speaker, Oyo State House of Assembly, Debo Adedoyin and other political associates of the governor attended the Thanksgiving service.