Digital content creator who is influencing a healthier Africa, via his educational contents on different social media platforms, Aproko Doctor has shared a new video of himself revealing he was diagnosed with a Brain Tumor.
In a two minutes and nine seconds video shared on Instagram, he revealed that the new development has greatly impacted himself and other members of his family. Of course, dealing with a sick relative can be emotionally and financially consuming.
He also revealed that it all started on 3rd December, 2022, when he was diagnosed with a medical condition known as cranio pharyngioma. A brain tumor condition capable of affecting the eye sight.
He mentioned that his condition actually did affect his sight to an extent that one of his eyes was closing up. He mentioned that at the onset, he was unable to read messages from his phone but thankfully, he is recovering greatly.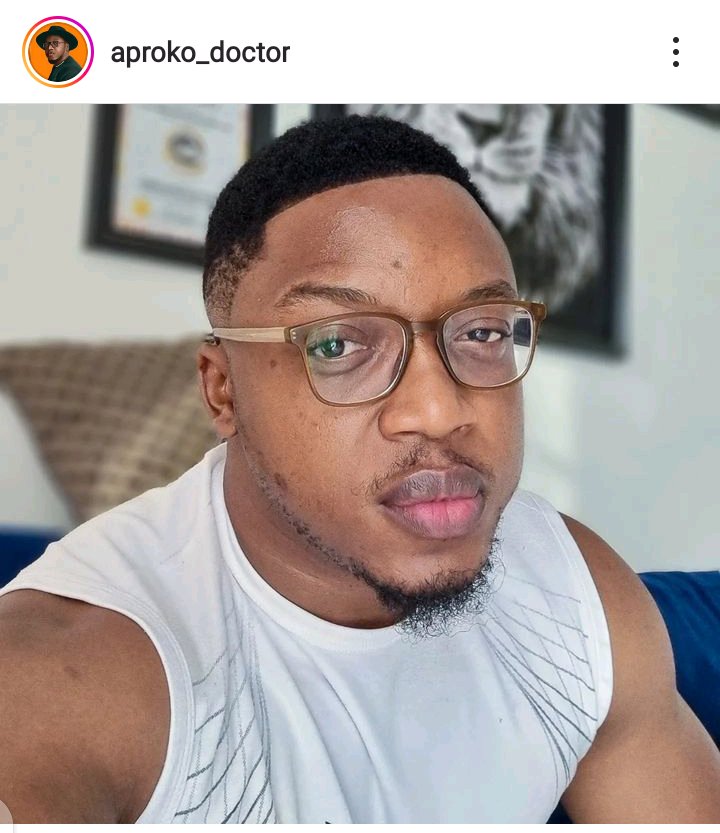 Watch the video below 👇, culled from his Instagram account.