Jane Mena is a popular Nigerian dancer and entrepreneur. She is known for her unique dancing skills especially for her ability to move her waist and body flexibly to the beat of popular and trending songs on her Instagram handle.
Jane Mena recently revealed that she has managed to avoid social media drama her whole life and is still doing her part to avoid it everyday. She made this statement in one of her Instagram stories, where she posted a random question. She was asked about what she has managed to avoid her whole life.
In response to the question, Jane Mena stated, "I have managed to avoid social media drama and I am still avoiding it till date".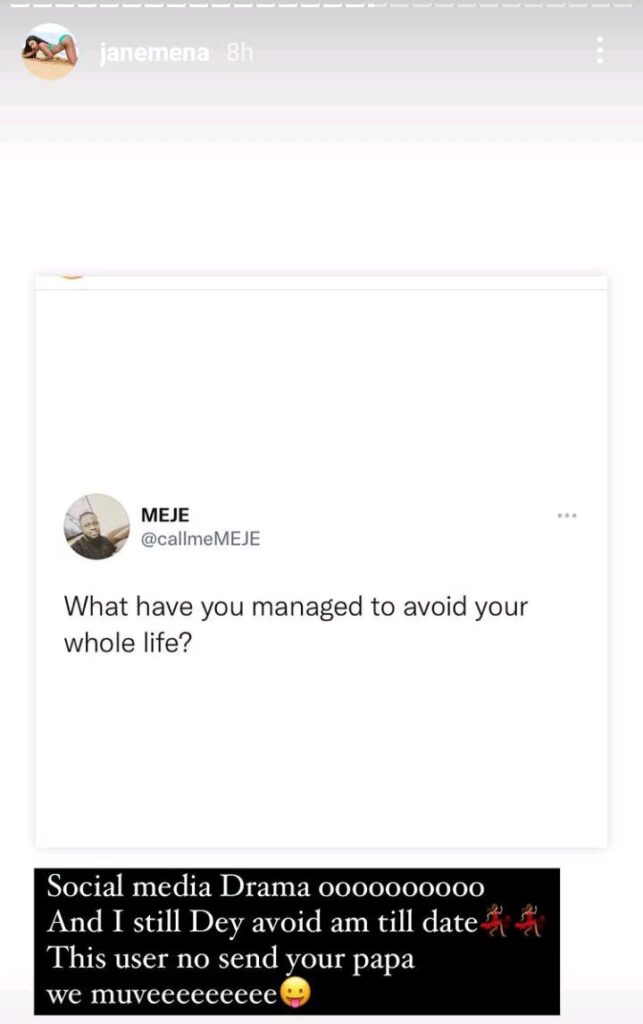 She also accompanied her response by stating in Pidgin language, which translates to the fact that she doesn't like to bother with dramas rather she prefers to move and be focused on herself. Though Jane was recently involved involved in a social media drama, the way she handled it shows that she is more concerned about her personal life than being involved in dramas on social media.