The suspected killer of one Miss Ruth Bako has narrated why and how he took the life of the deceased. According to the report by Daily Trust, the suspected killer, Friday Samson who lives in the same area, Farin Gada area in Jos North LGA of Plateau State murdered the victim before molesting her lifeless body.
While being paraded, the suspect disclosed that he tried all he could to convince the lady to sleep with him but his efforts proved abortive as she refused. Following her refusal, Samson said he decided to stab her with a knife on the chest and molest her lifeless body.
Talking to the press, Samson said, 'I didn't know her. I stooped her on the way and requested if she could agree to sleep with me, but she refused. I made several attempts but didn't succeed; that was why I stabbed her with a knife and raped her.'

Speaking on how the suspect was arrested, the Police PRO, DSP Alabo Alfred disclosed that the suspect carted away properties of the deceased, her mobile phone included, after carrying out the dastardly act. The victim's phone was later tracked and traced to one Ephraim Emmanuel who disclosed that one Friday Samson sold the phone to him.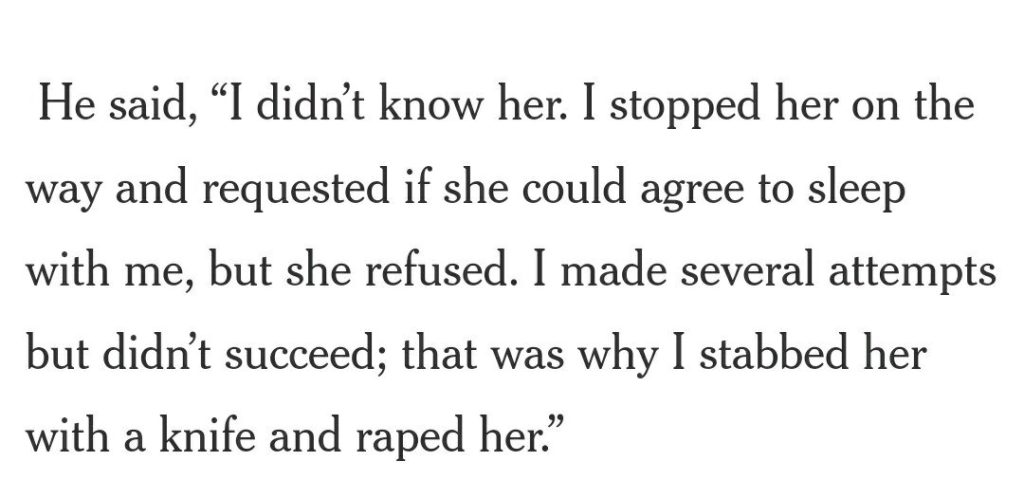 Samson confessed, upon investigation, to have molested and killed the said Miss Ruth Bako. The Police added that investigation is however still underway.