A raid on a notorious drug joint in Okpanam, Oshimili North Local Government Area of Delta State, by operatives of the National Drug Law Enforcement Agency (NDLEA) turned tragic on Thursday when a two-year-old boy, identified as Ivan Omhonria, was shot dead, according to multiple reports.
It was gathered that the sibling of the victim, Eromonsele, who was also hit by the bullet, is now gasping for breath at the Federal Medical Centre (FMC), Asaba.

Local sources said the victims were in their mother's shop after school hours when they were hit by stray bullets.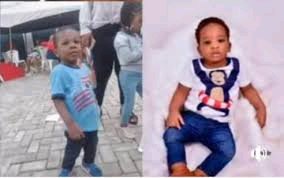 The stray bullets hit Eromonsele in the eye while Ivan was hit on his abdomen. Both boys were rushed to the hospital, and the latter was confirmed dead upon arrival.
The Delta State Commandant of the NDLEA, Mr. John Tunde, who confirmed the incident, however, insisted that his men did not open fire on the kids.

Tunde explained that when the operatives of the command stormed the notorious drug joint to raid and dislodge the place, there was a Toyota Camry parked within the precincts.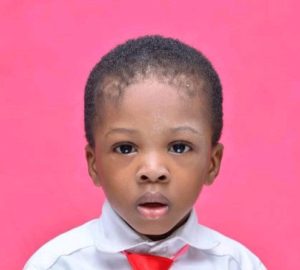 He denied that the NDLEA opened fire at any shop, stating that his men could not be so unprofessional as to shoot indiscriminately.
"What we cannot tell now is whether the children were inside the car at the time of the shooting. Our men did not open fire at any shop. As we speak now, our man, who the car ran over, is at the Central Hospital in Ogwashi-Uku," he stated.
"Our attempt to stop the car was not successful, as he escaped. So I can confirm that it happened, but this is the true account that I have told you; we can't be that unprofessional to open fire on a shop. I was at the hospital at night with the father of the child. We are investigating it."

Meanwhile, activist Comrade Isreal Joe said a successful operation had been carried out on the injured sibling.
•Source: (www.naija247news.com)