The mansion of a prominent actress, Kiitan Bukola, was affected by the recent demolition exercise carried out by the Lagos State government.
It would be recalled that state government demolished a number of beautiful mansions sited on waterways in Ikota, Lekki area of Lagos.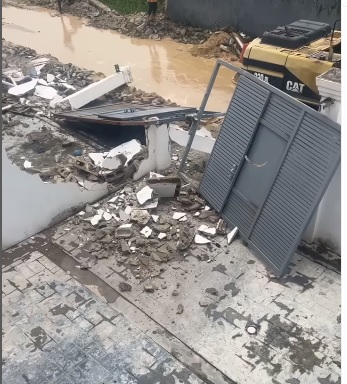 Taking to her Instagram page, Bukola insinuates that her house was affected.
Part of Kiitan Bukola's demolished house
She posted a video of a demolished gate and a tractor moving around the property. She also showed her own face with dishevelled hair and bloodshot eyes.
She wrote: "Nigeria has finally happened to me .
It is well, I am mentally drained"
See the video here.