The leaders of the Progressive Fold in the state have pledged their loyalty and support to Chief Adebayo Adelabu despite the outcome of the 2023 Governorship Election in Oyo state.
The Progressive leaders made the decision during a visit to Chief Adebayo Adelabu after the just concluded Saturday March 18 Governorship poll in the state.
The Progressive leaders who spoke at the meeting include Chief Kunle Sanda; the former APC State Women leader, Mrs Mabel Williams; and Hon. Gbenga Olayemi Ariba. They all concurred that the outcome of the elections is a challenge towards re-strategising for the future election.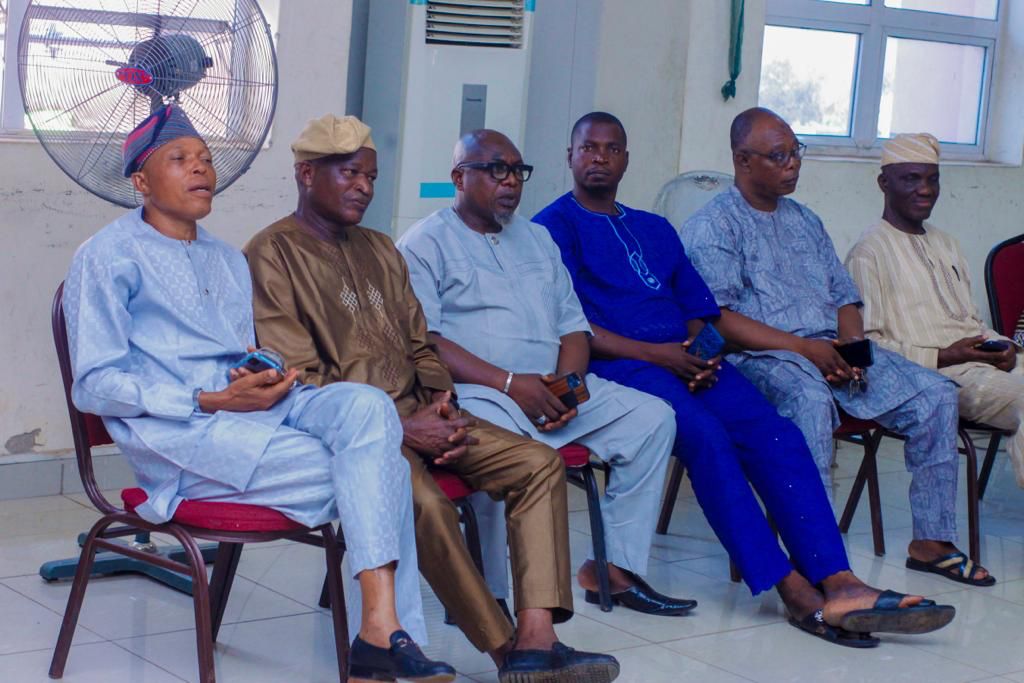 " We are here to pledge our unflinching support to you and identify with you at this crucial time. We strongly believe in your ideology and passion towards serving Oyo State and Nigeria, your father land. With the template on ground you are no doubt fit and capable to occupy the number one position in Oyo state but God's time is the best", they said.
Chief Adelabu in his response appreciated the progressive leaders for their support before, during and sfter the Governorship election in the state.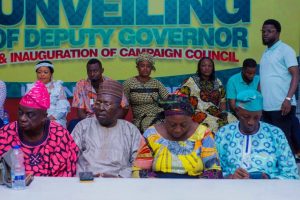 Chief Adelabu said he has put the outcome of the election results aside and is focusing on the challenges ahead.
" After the election what left is to do is evaluation to know what we got right and wrong and equally appreciate the people of Oyo state for their supportduringthe election. It is high time we remained focus and be committed in serving the state, Adelabu stated.
He promised not to disappoint the people of Oyo state and progressive leaders for their love shown to him adding that he still remains in Accord for now.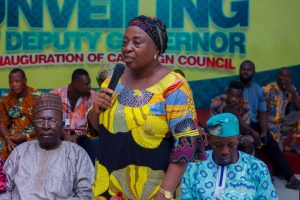 The meeting had in attendance Chief Kunle Sanda, Hon Lekan Adeyemo, Mrs Mabel Williams, Chief Wasiu Ajimobi, Hon Gbenga Olayemi ( Ariba ), Hon Rotimi Ajanaku, Hon Wahab Oladejo, Hon Kayode Fagunwa, Hon Tiunji Bolaji, Hon Abodunrin Alatise (ABOD), Hon. Arowomole, Hon Fatai Salawudeen, Hon Wahab Ajulo, Hon Ogundele Buniamin – Ona Ara,
Hon Sodiq Wike Egbeda ,
Hon Demola Adewuyi – Egbeda,
Hon Rafiu Folarin – SW,
Alhaji Balogun – SW,
Dr Ogungbenro – Kajola,
Alhaji Isiaka Alimi,
Chief Goke Oyetunji,
Chief R.O Labankadi,
Hon Wale Olatunji,
Hon Gbolagade Igbadun – Atiba,
Hon Bimbo Adepoju – Ibarapa East,
Hon Sulaiman Alade – NW and many others.