Nigerians have reacted with anger after an alleged photo of the mother and father of one of the boys who attacked Sylvester popped up.
A photo alleged to be of a couple who are the parents of Andel Temile, one of the boys alleged to be involved in the attack which killed Sylvester Oromoni, has popped up.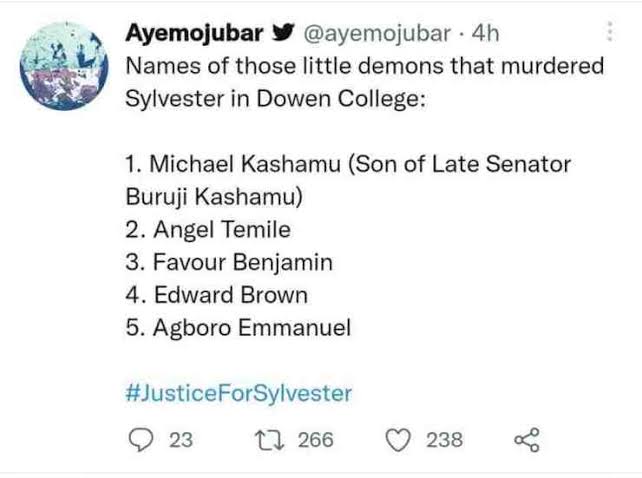 The photos were shared by the blogger Cutie Juls on Instagram.
The photos showed a man and a woman alleged to be the parents of a Dowen college student involved in Sylvester's attack.
News has been trending the past couple of days about one Sylvester Oromoni, a deceased young boy.
Sylvester was attacked by colleagues at Dowen college, allegedly for refusing to agree to join them in a cult.
Videos of him struggling to live after his attack surfaced and drew huge sympathy.
He unfortunately later died and sparked a huge outrage.
Following immense pressure from Nigerians, Dowen College has been temporarily shut down by the Lagos state government.
One Andel Temile has been identified as one of those involved in the attack on the young Sylvester.
Check out the photos below…