Tragedy struck on Thursday morning after a truck reportedly hit three commercial tricycles (keke Marwa) from the rear at Airport junction, Alakia, Ibadan, killing one of the drivers.
According to an eyewitness, the truck ran over the head of the victim, identified as Kayode, killing him on the spot.
It was gathered that the driver of the truck ran away but the youths gave him a hot chase.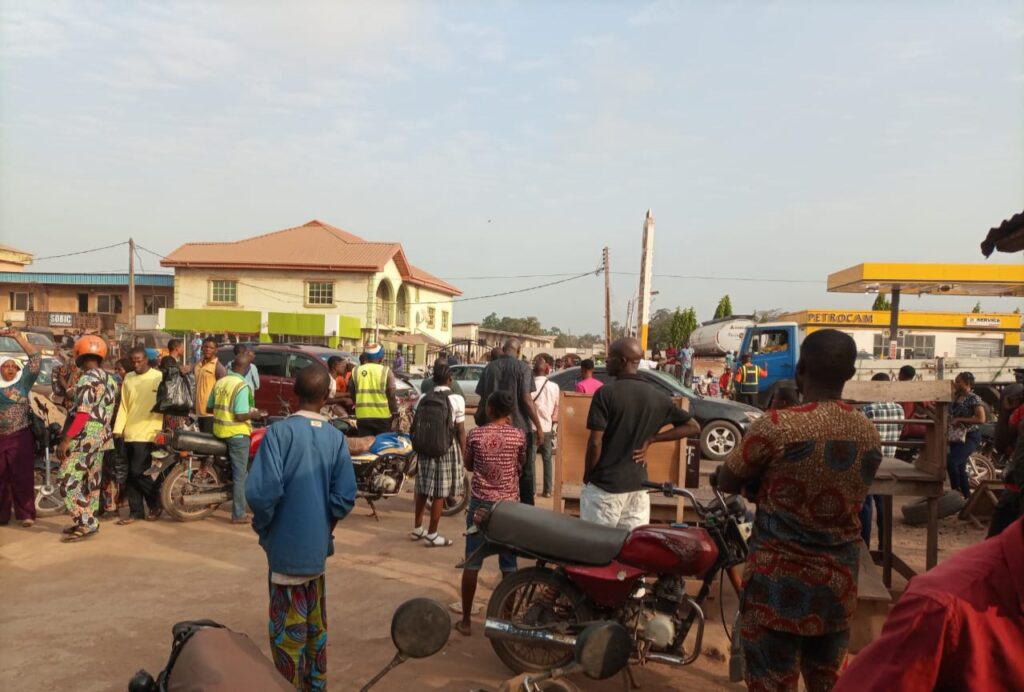 The truck driver was also said to have killed a student over the Airport flyover while running away.
The wife of the victim, who is said to be a twin, couldn't withstand the sight as sympathisers led her home.
Drivers have taken the damaged tricycles to the Gbagi police station.