24-year-old Olori Damilola, estranged wife of the Alaafin of Oyo, Oba Lamidi Adeyemi has tendered a public apology to the monarch and royal family for leaving the palace and for claiming the monarch was uncaring.
Olori Damilola was betrothed to the 83-year-old Alaafin of Oyo in 2019 and left the palace in April, claiming that the monarch was not taking care of her and had asked one of his children to close her apartment door.
In her leaked chat with a friend on social media, she had complained of how she got married to the monarch without an option and was left the palace with "a rag".
"My marriage is two years and my baby will just turn a year old on February 15. I left the palace with nothing because I was not planning to leave soon. I am just too small to face the challenge of life. I got married to Kabiesi with no option and he left me like a rag. Kabiesi sent me out of the palace because of Naimat he said I was treating her," she said.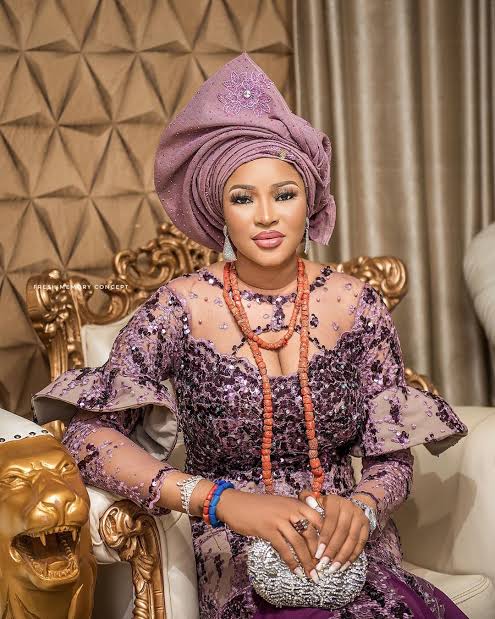 However, she took to her Instagram page on Sunday to tender an apology to the monarch and the royal family for the words towards the monarch when she left the palace in April 2021.
There were indications that Damilola left the palace after she was allegedly locked up in a cell for going against palace rule.
In her apology post on IG, she said, her statement regarding lack of care and attention was false as she was misled by friends to put it up while calling on Nigerians to plead with the King and other royal family members to take her back.
"All that I said in my last post about leaving the palace and that Alaafin was not taking care of me and all that I said negatively concerning him (Alaafin) was false," Damilola said in a post on her Instagram. "It was friends that misled me and out of frustration but now things are clear and I'm sincerely sorry for trying to bring down the royal family.
"I have been to Lagos and Abuja to seek for the forgiveness of the royal family. I write this in tears and beg every good mother to pls plead to my husband ( Alaafin of Oyo) on my behalf to forgive me. And to all those that contributed one money or the other, when I get back to the palace, I will definitely refund you people. It's for those that understand that there is no place like home," she said.