There are certain situations whereby the people who claim to love us deeply are not there for us when we need them the most. Sometimes they move on to other options without any feeling of remorse.
This appears to be the situation of relationship therapist, Blessing CEO as he stated that she was calling her boyfriend repeatedly while she was in prison but he never picked. According to Okoro Blessing, love is wicked.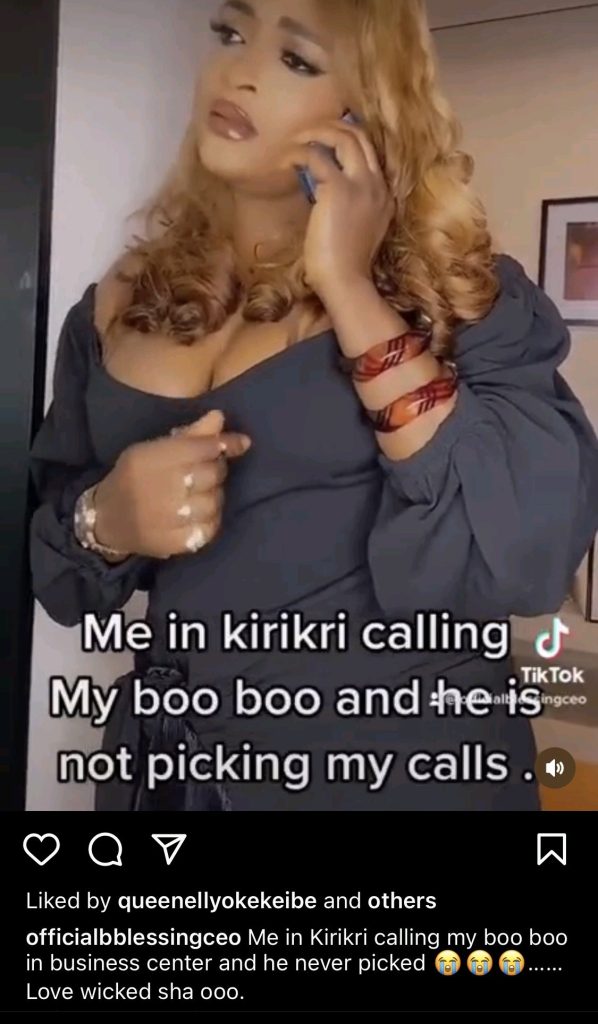 Blessing CEO also spared some time to respond to her critics under the post as she showed little sign of trauma or pain from her experience in prison.
Many would argue that Blessing CEO's lover may have kept himself distant from her because he doesn't want to the police to see him as an accomplice to her alleged offenses.
•Source: Starlite