The leadership of National Union of Banks insurance and Financial Institution Employee (NUBIFIE), on Wednesday, February 23, 2022 meet with her domestic unit, Agency and Mobile Banking Operator's (AMBO) also known as PoS agents at the office of Shared Agent Expansion Facilities (SANEF).
The NUBIFIE team was led by her National president, Comrade Anthony Abakpa with the support of the General Secretary, Comrade Mohammed Sheikh.

In the same vain, the host team was led by the Assistant Chief Executive Officer who is also Head, Stakeholders Engagement, Mrs Uche Uzoebo.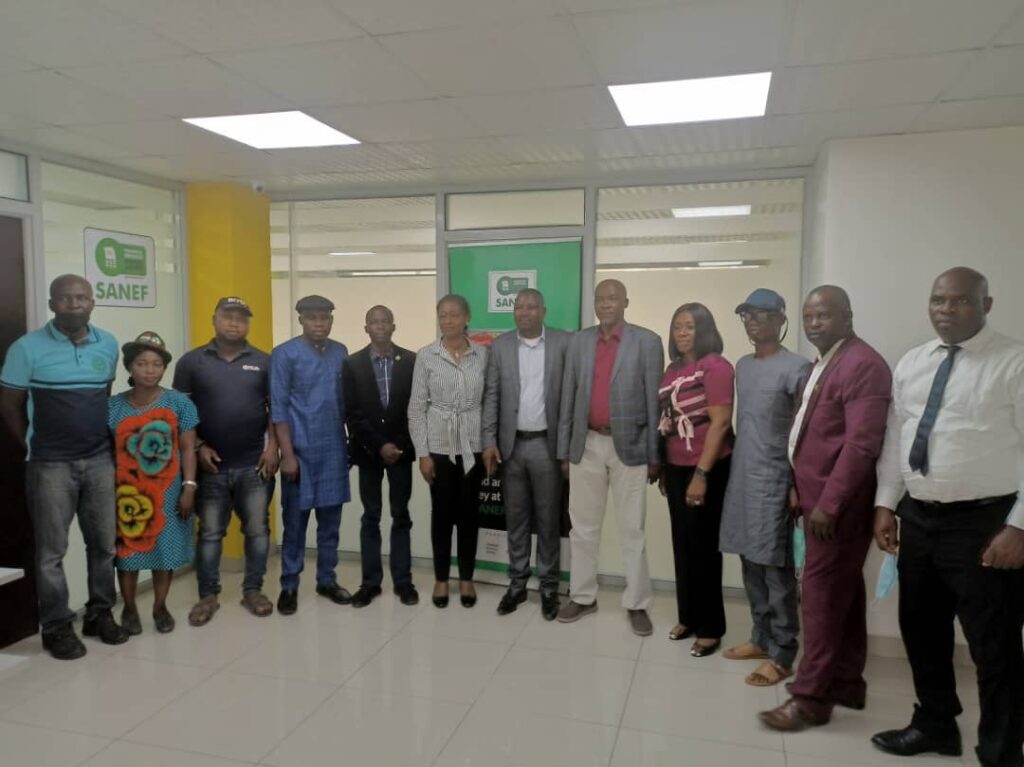 At the meeting, NUBIFIE introduced AMBO domestic unit to SANEF, (the body saddled with the responsibility of accelerating her financial inclusion project by the Central bank of Nigeria), and to also deliberate on modalities and measures that will aid the growth of Agency and Mobile banking (POS) operations in Nigeria.
The meeting was fruitful as AMBO with the support of NUBIFIE hope to leverage on their deliberations.

The AMBO team was led to the meeting by the domestic unit chairman, Comrade Olawale Odetunde.
At the meeting, it was resolved that the sanity of the evolving agency and mobile banking business is a task that most be achieved!