The leadership of the Gbolarumi Oyo 2023 Campaign Organization, Popular known as Ade Ori Okin Mission, have announced the appointment of Alhaji Majekodunmi Aborode as the Director General of it's campaign.
In a statement released by Acting Director of the Media and Publicity of the Team, Olaniyi Stephen, made available to journalists in Ibadan today Thursday, 7th of April, 2022. The appointment was made to coincide with the commencement of campaign after the declaration of His Excellency Barr Hazeem Gbolarumi to Vying for Governorship position in Oyo State coming 2023.
The Director General, who hails from Igangan in Ibarapa North local government area, in Oyo State, is undoubtedly a well known orator who is fully prepared to utilize this uncommon skill to help the Ade Ori campaign team organization. A Grassroots Politician per excellent.
Before his appointment, He works as Managing Director/CEO, Euro Specs International Nig LTD, Exclusive Distributor for Biolytical laboratories Inc. Canada for Nigeria Territory, fromJanuary 2018- Present, Exclusive Distributor for Omega Diagnostic LTD for Nigeria Territory, Distribution and marketing of Visitect CD4 point of care rapid test kit which determines the baseline for CD4 in people living with Hiv, since December 2016 till Present, Biolytical laboratories- (Exclusive Distributor) Distribution and marketing of INSTI HIV-1/HIV-2 Antibody Single test kits. INSTI Multiplex HIV-1/HIV-2/Syphills Antibody single test Kits & INSTI HIV Self-Test KitsJune 2011- Present: Euro-Specs International Nig Limited- (Managing Director/Chief Executive Officer), between June 2012- October 2015, Abuja Broadcasting Corporation- (Member Board of Directors) between July 2007 – May 2011, Oyo State Government- (Honorable Commissioner of Environment and Water Resources)Effective supervision and environment policy making for Oyo State Government towards a sustainable Environment development, Projection and Sanitation. Project Coordinator, First Oyo State Environment Summit between January 2006 – November 2006, Oyo State Government- (Special Advisor)Special advisor to the executive governor of Oyo state on Planning and research/Chief Executive Officer, Oyo State Planning Commission, between July 1996 – May 2001, MTL Environmental Services (Bakerloo Lines) London Underground Services, between July 1996 – October 1998, British Houses of Parliament- (Accommodation Officer) between June 1983 – January 1991, Nigerian Telecommunications Plc- (Senior Clerical Officer MD'S Office).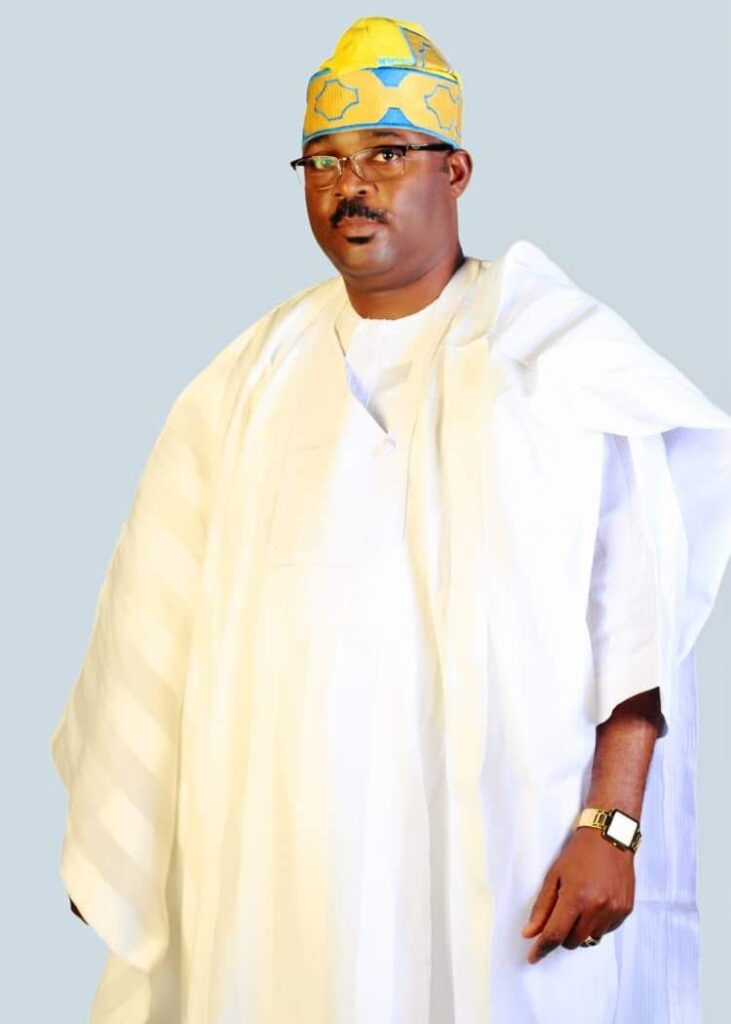 He attended Igangan High School, Igangan in 1981, (O'Levels)1984, General Certificate Education (O'Levels), 2000 South Bank University London (BA Hons. Politics), 2002 South Bank University London (MSC Development Ee Studies), 2013 NVQ level 1&2 Health and Social Care
PROFESSIONAL TRAINING/SEMINARS:
British Institute of cleaning Science +BICS,
Health and Social Care mandatory training.Business Excellence Team Training and Recruitment strategy Youth Empowerment, Restoration and Behavioral ChangeBritish Institute of Cleaning Science (BICS)Oyo State Government Retreat for top political appointees and government functionariesRepresentative of Oyo State to Africa-Turkey trade bridge business forum in Istanbul, Representative of Oyo State at the forum of Economic Stakeholders on growing the Nigerian Economy-Banquet Hall Abuja, A member of the Oyo State Advisory committee in 2006, A member of Oyo State Treasure board Budgetary exercise for 2007 Budget, Census A member of the Oyo State voter's registration monitoring team exercise for 2007, General elections, A member of the Oyo State voter's registration monitoring team exercise for 2007General elections, Oyo State representative at the Twelfth Nigerian Economic Summit-sustainingReforms and Unlocking Nigeria's Potentials.A member of Oyo State representatives at the Sullivan Summit VII between July 17 -21, 2006,Abuja Hilton Hotel.National workshop on state-level Business Environment and Competitiveness inNigeria (BEAN).Workshop on seeds 2006 benchmarking exercise-Hotel Presidential, Port-Harcourt.Modernizing Europe, Democratic participation, The European citizen's Role and theLegitimacy problem in First and Third pillar politics.
PROJECTS UNDERTAKEN:Group project on contemporary issue– From Fordism to Post-Fordism, Crisis of democratization in Nigeria since Independence, Politics of violence-Human rights abuses, Military intervention in Nigerian Politics and Enthronement of Democracy, Project Coordinator First Oyo State Economic Summit, Project Coordinator First Oyo State Economic Empowerment and development strategy. (OYSEEDS)A member of manifesto implementation committee for Yar'Adua/Akala 2007 project, The Coordinator – First Oyo State Environment Summit, 2015- Coordinator- Ibarapa North Local Government, Presidential Election for President Goodluck Ebele Jonathan, A member of contact and Mobilization Team , Teslim Folarin Campaign Organization.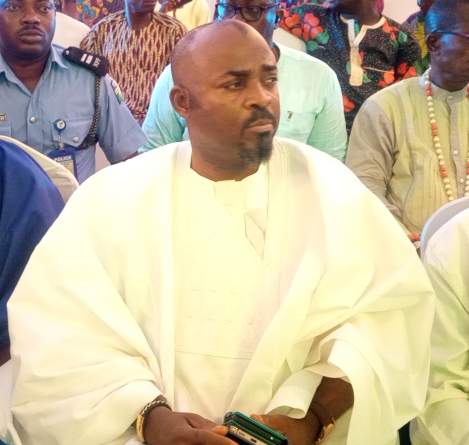 MERITS/AWARDS
World Environment Tourism Award, Leadership Award by Association of Governor's Office, Resident Correspondence (AGORC)Guardian of our Environment Award, The Environment Magazine. National Association of Nigerian Student (NANS)Awards of Excellence in the Planning and Research Strategies for Oyo State Government, Youth Empowerment and Reformation Association (YERA)Environment Health Officers Association of Nigeria (EHOAN), Nigeria Union of Journalist Award for nation building and support the Nigeria Union of Journalists in Oyo State, Conferment of Honour as Commander, WAI Brigade, Oyo State Chapter Conferment of Honour as Chief War Marshal, Man O'War Nigeria, Oyo State Comm and Distinguished Environmental Protection Award, Association of Women in Forestryand Environment.Parrot commissioner of the year 2009 – parrot magazineAward of Excellence 2009 – Kenad communication Network Commissioner per Excellent, Ibadan Tourist Club.Dynamic Leadership Award 2009, Radar Heritage Concept and Process Ltd. In Conjunction with Human and Environment Sustenance Organization (HESO), Distinguished Humanitarian personality Award 2001, Rotary International, Zone G,District 9125, Nigeria.BCOS ILE-AKEDE, Award of the Crusader of the Environment, Most Outstanding Oyo State Commissioner of the Decade by the Nigerian TelevisionAuthority (NTA) Network Centre, Ibadan, Administrative Excellence Award by National Association of Nigerian Students(NANS), Urban Transformation Award by Success Enable Consortium, Grand Commander of Nigerian Students for Outstanding Commitment toEnvironmental, Youth and Student Development – by National Association ofPolytechnic Students (NAPS). Nigerian Union of Journalists, Oyo State Chapter – Distinguished Leadership Award
The leadership of the Ade Ori Okin Mission however described the choice of Hon Aborode Majekodunmi as a blessing to the campaign organization.
In his acceptance speech, he congratulated Ade Ori Okin Team for the success recorded during the declaration of the principal of the group, His Excellency Barr Hazeem Gbolarumi. While promised to work with the team with all his knowledge, skills, strength, and his all experience in Politics.
Other appointments follow soon.