The Rapid Response Squad (RRS) of the Lagos State Police Command on Monday arrest two leaders of the National Union of Road Transport Workers (NURTW).
The arrested leaders are Abdulazeez Adekunle Lawal (aka Kunle Poly) and Mustapha Adekunle (aka Sego) over recent violent clashes on Lagos Island.
The duo were arrested at a meeting being held by them with other members of National Union Road Transport Workers (NURTW).
A clash had occurred on Thursday, January 20, according to reports, leading to the death of victims, while commercial activities were temporarily paralysed in the area until a joint team of police officers were deployed to the area in order to restore peace.
The two suspects had, reportedly, been transferred to Zone II, Onikan, Lagos.
Below are pictures of the moment when the police arrested the two men.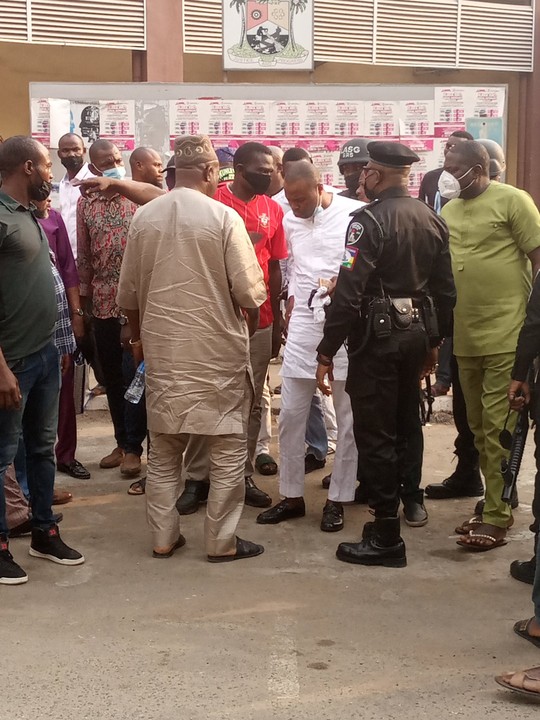 January 24, 2022