A video captured by GoldenNewsNg and made available online had shown the moment a suspected witch mysteriously appeared for an 'operation' at someone's residence in the middle of the night.
A Closed Circuit TV camera captured the moment the witch was doing some ritual dance and incantations outside the house.
It has sparked reactions on social media, with many wondering if it is indeed a witch.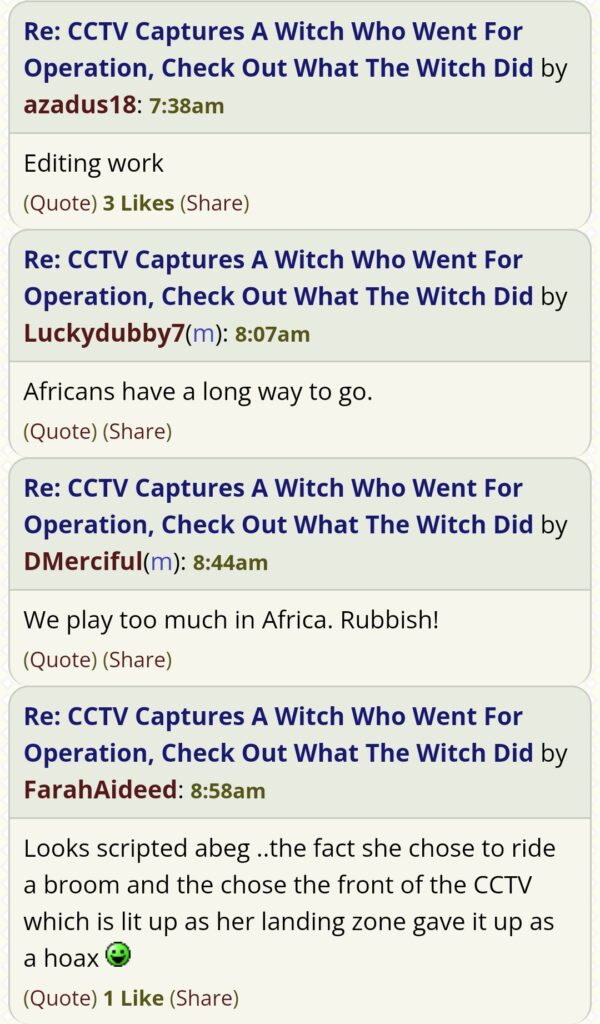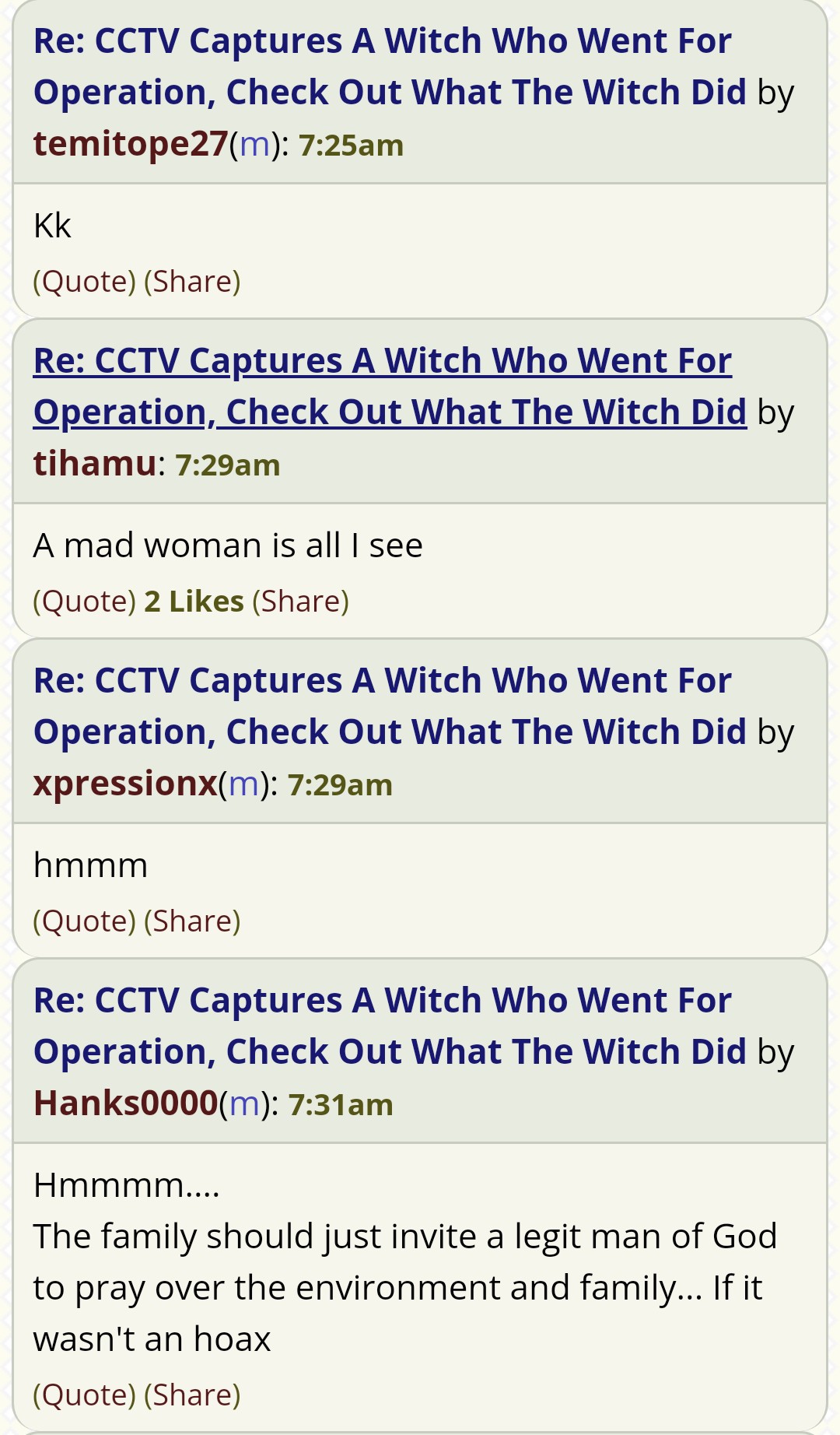 Watch the video below;