The Former Deputy Governor of Oyo State, Barr. Hazeem Gbolarumi has led 'Ade Ori Okin Mission' team to pay Olubadan designate, High Chief Lekan Balogun a courtesy visit in his Ibadan house.
Ade Ori Okin Mission is a group formed by People's Democratic Party (PDP) group and friends of Barr. Gbolarumi to rally support for him over his 2023 political ambition.
Speaking during the visitation, the PDP Chieftain advised the incoming Olubadan to use his political and educational background as a yardstick to rule Ibadanland and its environs successfully with excellent development.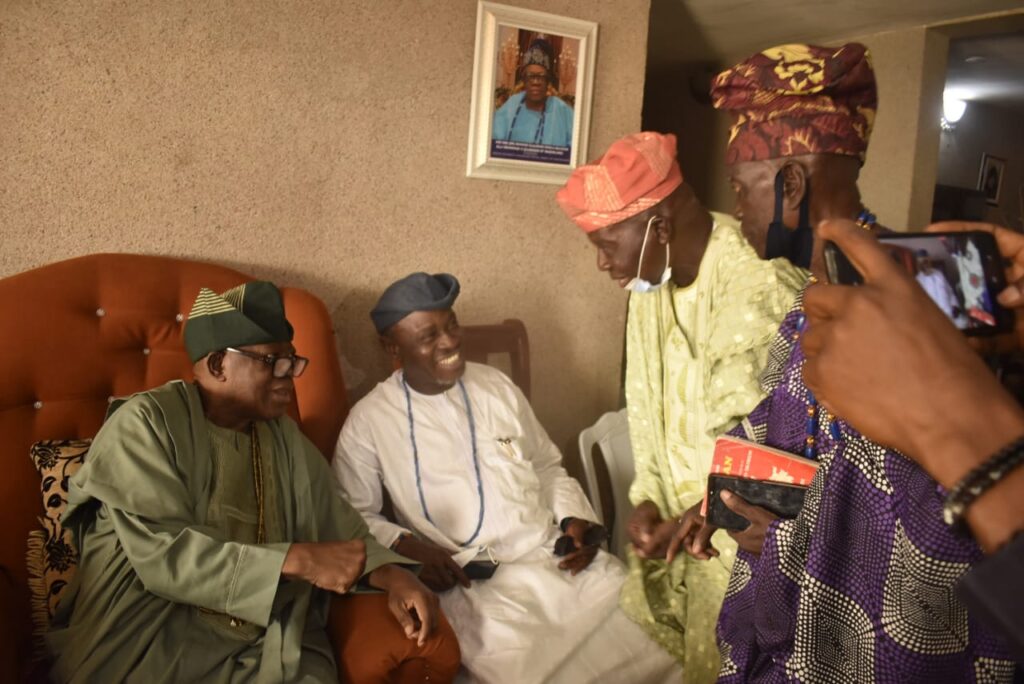 Gbolarumi congratulated him on his unanimous election by the Kingmakers (Olubadan in- Council) as the newly elected Olubadan of Ibadanland designate. He advised him to use his Education and Political background to pilot the affair of Ibadanland.
"I am glad that I visited you today and I want to once again congratulate your Majesty on the ascension to the throne.
"We are hopeful that there is a new dawn in Ibadan Land and we are hopeful that your majesty is going to pursue the agenda of peace among the various ethnic groups in the state.
"I pray that God gives you the power and wisdom to continue to work for the peace and unity of our country,'' Gbolarumi said
According to him, where there is peace, there is development.
Gbolarumi remarked that only God made kings, and urged the people to accept and respect the monarch for the institution he represented.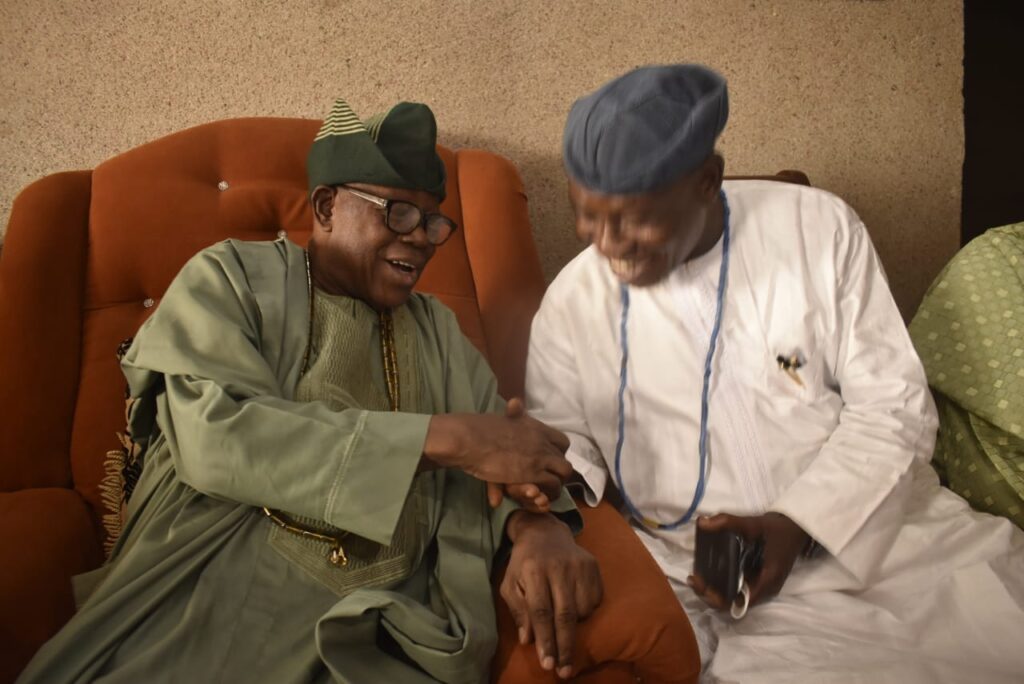 "God makes kings and we must all accept the king that has been installed by God, and we must respect the king and the institution that he represents.
"Let all the chiefs and people of Ibadan Land work with His Majesty to ensure that peace prevailed in Ibadan nation, Oyo and Nigeria.
"As our nation continues to grapple with security challenges, all Nigerians need to be on bended knees to pray for the peace and development of this country.
"When our religious and traditional rulers are praying for the country and its people, God hears and answers their prayers because they are representatives of the people.
"It is my prayer that under your reign, the Ibadan Land will have peace and development so that our people will have cause to glorify the name of our God," he said.
In his response, Olubadan elect pledged his commitment to peace and shared prosperity between the Ibadan and other ethnic groups in the state.