Nigerians are in despair as picture of Chief Rahman Adedoyin, the prime suspect in the murder case of Timothy Adegoke, whose body was recovered at Hilton Honor Hotel Ile Ife owned by Adedoyin was spotted with Vice President Yemi Osinbajo.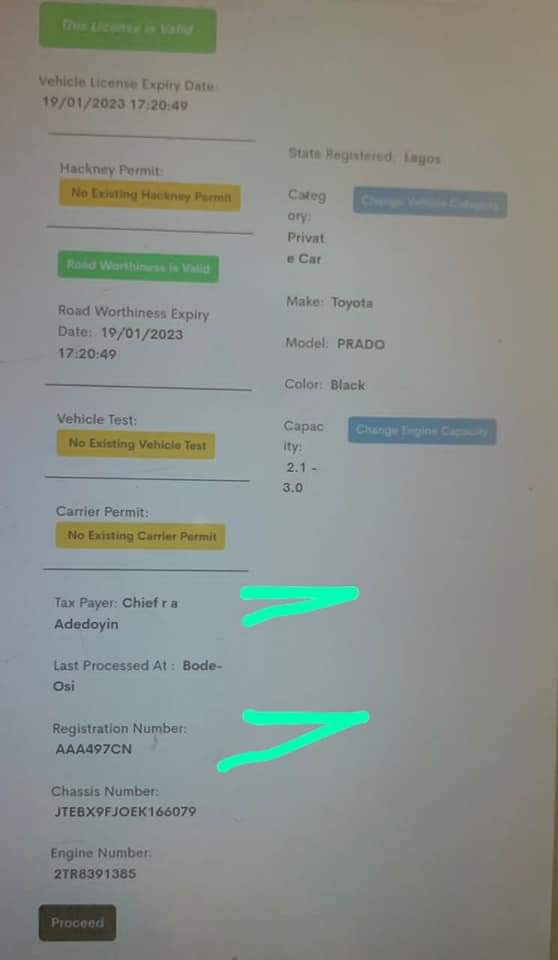 It was also gathered and alleged that Adedoyin was given VIP treatment as he was taken to court in his official car to court.
Some even alleged that Adedoyin is not in police custody, neither was he detained.
All these allegations came up after someone posted online the picture of Chief Rahman Adedoyin and Professor Yemi Osinbajo.
However, LiveTimesNG gathered that the picture was taken on November 23 2019 when Osinbajo hosted the founder of Oduduwa University and Hilton Hotel at Aso Villa, Abuja.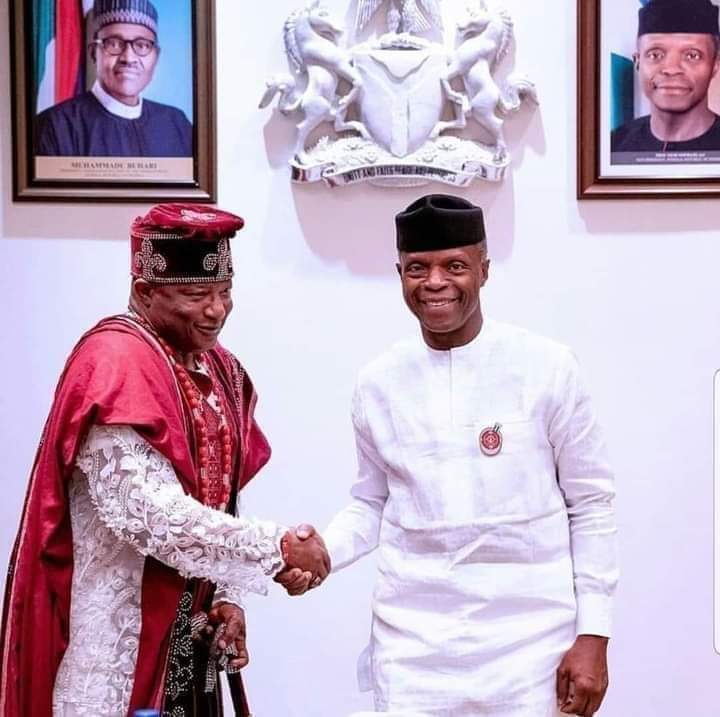 Vice President Yemi Osinbajo at the Presidential Villa Abuja met with a delegation from Oduduwa University, Ile Ife, Osun State, led by the institution's Chancellor and founder, Rahmon Adedoyin.
Adedoyin, who spoke with State House correspondents after the meeting, said the visit was to invite the vice president to the university's forthcoming convocation adding that they had a productive discussion with Osinbajo.
"We have our convocation ceremony coming up on Nov. 27 and 28 2019 and we have come to invite the vice president to grace the occasion." On the role of educationists in reshaping the society, Adedoyin said he believes education could be used in building worthy citizens who would be impactful to society.
On the role of the traditional institution in ensuring security, he said that traditional rulers know the grassroots and should be engaged in maintaining security.
Adedoyin, who is the Maye of Yorubaland, said that the council of kings administered the nation before the advent of civilization, he said.